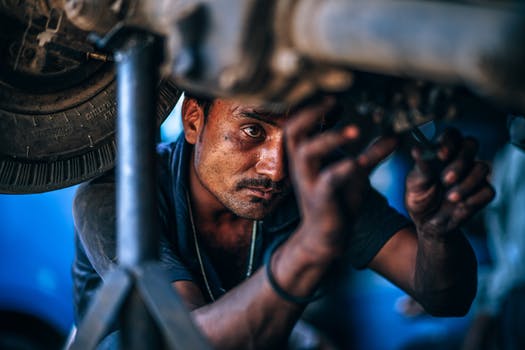 What is a Car Title Loan Vehicle Inspection?
With average car title loan lenders, often a physical, in-person inspection is needed in order for a lender to determine if your car will qualify for a loan. While this can be a hassle for some borrowers, others will choose a lender without an in-person inspection! Through loan options such as title loans serviced by LoanMart, the inspection of your vehicle can be conveniently done online.1 
How Will a Car Title Loan Vehicle Inspection Get Me Cash?
In the process to get a title loan, your collateral is the most important factor during loan approval. Title loans are an alternative form of funding that works in a simple way, where your title is collateral for the loan. 
To qualify, your vehicle must have a certain amount of equity. This is a form of security to your lender that you have the ability to repay the loan one way or another, and it can also make the approval process much more flexible.
Your collateral is your vehicle, which is why you'll be required to have a vehicle inspection so its value can be accurately determined. Your funding for a title loan is dependent on the vehicle's value, and title loan funding is typically anywhere from 25%-75% of its equity.1 
How Can I Get a Car Title Loan Vehicle Inspection Online?
One of the benefits of choosing title loans serviced by LoanMart is the ability to get your car inspected from the comfort of your own home! While other title loan options will require you to bring your car in, title loans serviced by LoanMart is different. 
Instead of a traditional vehicle inspection, you can take photos of your car! Your photos should include all four sides of the vehicle, the VIN #, and the odometer.
 The vehicle inspection exists to determine the current value in your car. Some of the factors that contribute to your car's equity that the loan funding will be based on:
Current Mileage on the Odometer
Make and Model of the Car
Condition of Cosmetic Damages (if Any)
Surface or Body Damage 
Any Accident Reports
Getting a Funding Estimate Online After a Vehicle Inspection 
In addition to submitting your photos for a loan agent to review, borrowers can also access the title loan calculator through LoanMart to get a funding estimate!1  Using the title loan calculator, you'll submit a few pieces of information about your collateral to get a loan estimate:
State of Residence
Car Make
Car Model
Car Style
Current Car Mileage
What are the Requirements for a Title Loan Serviced by LoanMart?
In addition to a vehicle inspection, there are some requirements for a title loan serviced by LoanMart. While these requirements may vary, the basic requirements for a title loan are:
Borrowers Must Have Proof of Income or Alternative Income
Borrowers Must Have a Title in Their Name
Borrowers Must Be At Least 18 Years of Age
What Are the Benefits of an Online Vehicle Inspection and Getting a Loan Serviced by LoanMart?
With all the conveniences of a secured loan like a title loan, there are also many benefits that come with the cash! Choosing title loans serviced by LoanMart means:
Online Convenience:

Not only will you be able to place your loan inquiry completely online, but you'll also be able to get your vehicle inspection online for your convenience!

Fast Funding:

Borrowers that choose title loans serviced by LoanMart may be able to get their approved cash in as little as one business day.

1 
Competitive Interest Rates:

Title loans serviced by LoanMart offers eligible borrowers some of the most competitive interest rates on the market!

No Hidden Fees:

While other loans might charge hidden fees, that isn't a worry with title loans serviced by LoanMart! No hidden fees will jump out at borrowers after their loan.

Superior Customer Service:

No other loan option may have as compassionate and available customer service! Customer service can

make or break your loan experience

and having access to knowledgeable service agents can be helpful.

 
How Do I Get Started on a Title Loan Serviced by LoanMart?
If you're ready to make the financial change and get a title loan, getting started is much easier than you might think. Through title loans serviced by LoanMart, borrowers can get their title loan in just three simple steps for their convenience:
1. Get Prequalified: By filling out a simple loan inquiry form, borrowers will be able to see if their vehicle is prequalified in minutes!
2. Submit the Right Documents: In addition to your online vehicle inspection through photos, there are a few documents that borrowers will need to submit to get approved:
Proof of Residence
Title to the Vehicle
Government or State Issued Photo ID
Four References (Personal or Professional, or both ) Can be Required 
Proof of Income or Alternative Income
3. Get Approved: If you qualify for a title loan serviced by LoanMart, the last step is to get approved and get your funds. Borrowers can choose between a few different ways to get their funds:
Don't Wait to Get Your Cash
If you can get your title loan with a convenient vehicle inspection, why wait to see if you can qualify? Borrowers can get started in just a few ways through title loans serviced by LoanMart:
Going online and

getting pre-qualified through the loan inquiry

.

Calling a loan representative directly at

1(855)277-4847.