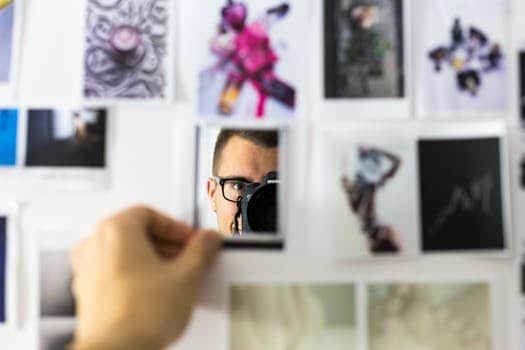 Can You Get Car Title Loans if You are Self Employed?
Yes! At LoanMart, you can get a car title loan if you are self-employed as long as you have the car title to use as collateral1.
Are you self-employed? Don't worry! You can still get a title loan with LoanMart as long as you have an alternative source of income1. What you need to demonstrate is the ability to repay the loan.
At LoanMart, self-employed people are eligible to apply for a car title loan.
The most important things are to demonstrate your ability to pay back the loan and equity in your vehicle.
We have issued car title loans to thousands of self-employed customers since we opened our doors over a decade ago.  Are you a self-employed person? Then LoanMart is a great choice for a car title loan.
Who else can qualify for an auto title loan at LoanMart?
Car title loans are secured by your vehicle. This means that almost anyone can qualify to receive this loan. If you need some quick cash, LoanMart can help quickly. We have very high approval rates. That means there is a good chance you will qualify. Other types of income that can qualify for a car title loan with LoanMart include:
people on disability with a social security number
retired people on pension
customers with a low or bad credit score
employed customer on salary
……… and any customer with the ability to repay the loan.
Why get a Title Loan for Self-Employed Customers?
At LoanMart, we understand that last-minute expenses come up. These costs may include:
Expenses of traveling
Promoting your goods, production or services
Paying back debts
Money to start new investments
Sometimes meeting all these costs at once can be an overloading burden. That's where LoanMart comes in to help you reach your business finance goals. With an added boost, car title loans will give you more buyer power to cover your needed expenses and also create a reason to be successful.
A car title loan is a great option for you to promote your goods and services and even meet your daily traveling expenses amongst many other bills.
At LoanMart, we are committed to giving you car title loans in Washington and many other states to meet your unexpected bills while letting you drive your car after receiving the loan. You can get the loan within the same day depending on the time you applied3. The loan can really help you out in a pinch. The best part is that you pay for the loan on your own time based upon the terms and conditions agreed upon.
Features of car title loans with LoanMart
We have same-day approval processes3. We want you to get your money fast.
Online account management and web chats are just some of the ways to get in touch. These tools have also made our loan application process fast, efficient and simple.
You can get a free quote without any obligations.
We offer competitive interest rates because we understand that not all our customers have the same financial abilities.
We don't penalize you for deciding to pay off your loan early.
Still not convinced? Check out these top 5 reasons to get a title loan with LoanMart:
Same-day Cash3
All Credit Accepted
Keep driving your Vehicle
Competitive Rates
Quick Approval
At LoanMart, the procedure of evaluating your car to determine its equity value is very fast. You don't have to waste time waiting in lines. Our team is highly experienced in analyzing your vehicle. They will assess the value of your car in a few minutes, making the procedures of evaluating your loan application simple. LoanMart is in this business to simplify the process of getting a loan based on your car's equity without any hurdles.
Apply Now
Are you self-employed? Get a loan that will help you run your daily activities and affairs from any of the LoanMart participating stores around you. Just start to apply online. We are here to get you the cash you need.
At LoanMart, we perceive that self-employment income is not different from a traditional job when it comes to qualifying for a car title loan. The application process is easy and fast. To apply with LoanMart, you will need to provide a few pieces of documentation and meet specific requirements. Some of the document needed include:
vehicle title
proof of a source of income
proof of residence
identification card such as ID or passport
It is no surprise that thousands have chosen car title loans in Columbus. The whole process is fast, simple and efficient. Our goal is to supply you with money and let you pay the loan back in installments.  Get the cash you need today!