Cheap Title Loans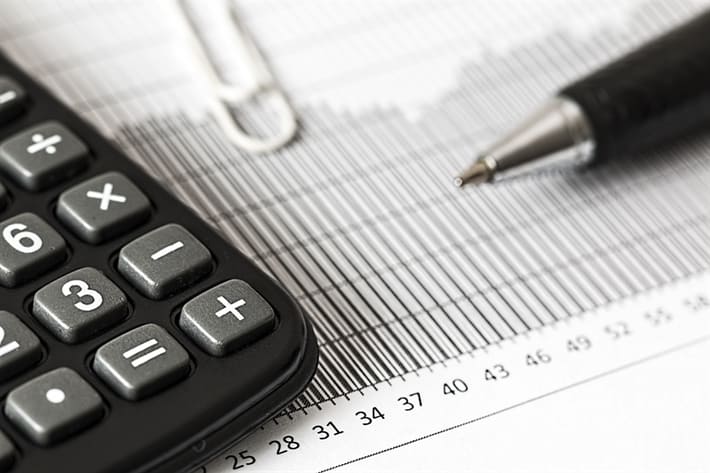 ---
When you are in a financial emergency, finding cheap title loans can be tough. You may be worried about being able to pay it back, especially if you have other bills to worry about! Luckily, some lenders may be able to help make title loans affordable. Trustworthy lenders may be able to help you get an easy title loan payment that can suit your budget and lifestyle.1
How Can I Get an Affordable and Cheap Title Loan?
Car title loans are when a borrower can use the title of their vehicle to secure funding. The title of the vehicle is collateral for the loan, which lets the borrower access the equity in the car. Typically, a borrower can receive anywhere from 25%-50% of their car's value.1
A reputable lender will only let you borrow what you can afford, however. With an affordable title loan, you'll be able to have a personalized payment plan that fits your budget.1 This way, you'll be set up for success and won't have to worry about unmanageable monthly payments.
How Much Money Can I Borrow Through a Cheap Title Loan?
The amount you may be eligible to borrow through a cheap title loan will depend on a few factors1:
Your Income: A reputable lender will not offer you a loan amount that is unreasonable for your income level.
Your State's Laws: Some states have certain limitations on how much you can borrow through a title loan. If your state has a funding cap, you will not be able to borrow more than that amount! When you inquire about an online title loan service by LoanMart, a loan agent will be able to provide you with information about your state's limitations and laws.
The Value of Your Collateral: In most cases, your funding amount will be based upon the value of your vehicle. For a title loan, you are borrowing off of your vehicle's equity. You may be able to access up to 50% of your car's value if your income supports it!1
Can I Apply for a Cheap Car Title Loan with Bad Credit?
If you have bad credit, chances are you have been turned down for many traditional loan options. Fortunately, title loans are different! LoanMart understands that borrowers from all credit histories need financial help.
With a title loan, the funding is secured through collateral, which is the title to the vehicle. Title loans are secured loans, which can offer the lender the security that the loan will be repaid if the borrower defaults. Securing the loan with collateral also makes the approval process flexible! Borrowers from all credit histories can potentially receive loan approval through a secured loan like a title loan.1
While your bad credit may have held you back from other loan options, title loans serviced by LoanMart has your back.1 Don't be afraid to apply for the financial help you need just because of your credit history! Cheap title loans are right around the corner.
What is Considered Proof of Income for a Cheap Auto Title Loan?
When you apply for a cheap title loan serviced by LoanMart, you will need to provide proof of income. However, you do not need a traditional 9-5 to qualify for a loan! There are many different types of employment and income that can be considered. Here are some of the alternative incomes that most title loan lenders will consider as proof of income:
Social Security Benefits: If you receive Social Security Benefits or Disability, your award letter will count as proof of income!
Self-Employment: If you own your own business or are a self-employed individual, your employment is still valid! Just use your tax documents or bank statements to prove your income.
Settlement Income: If you receive scheduled payments from a settlement, this may also qualifies as proof of income.
What if I Can't Pay My Auto Title Loan Back?
If you are in the market for cheap title loans, you may be worried about the repayment process. If your financial situation changes or you are struggling to repay your loan, contact your lender immediately! If your loan is in default, your lender could repossess your car.
Luckily, LoanMart is not in the business of repossessing cars. If you are experiencing financial distress while you are repaying your loan, you have options! You may be able to refinance your loan to obtain a more affordable monthly payment that works with your new budget. LoanMart knows that your car is important to you!
What Documents Do I Need to Apply for a Cheap Car Title Loan?
There are a couple of different documents you'll need to apply for a car title loan. Luckily, these documents can be submitted online for your convenience!
Here's what you can expect to need:
The Title to Your Vehicle: Since your title is used as collateral for the loan, it is the most important part of the loan process! It must be in your name to qualify.
Proof of Income: Paystubs, bank statements, or proof of alternative income is required.
Proof of Insurance and Registration: Since you can continue to drive your vehicle while you pay off your loan, you will need to provide proof that it is insured and registered!
Photos of the Car: You can skip an in-person inspection by providing photos of the car! Front, back, and sides should be included.
Proof of Address: To send you mail or information about your loan, your lender will need proof of your address. Utility bills, recent credit card statements, and rental agreements can count as proof of address!
Government Issued ID: To prove that it is you applying for the loan, you need to show your ID! Passports, driver's licenses, and other forms of government or state-issued IDs will count as proof.
Why Should I Choose Title Loans Serviced by LoanMart for a Cheap Title Loan?
If you need a cheap title loan, title loans serviced by LoanMart has your back. Take a look at some of the advantages of choosing title loans serviced by LoanMart to find cheap title loans:
Loan Representatives are Available 7 Days a Week: While other lenders have limited service hours, our loan agents have extended hours 7 days a week to help you. Our customer service staff cares about you and your loan!
High Approval Rate: Since your car is used as collateral, people from a wide range of financial backgrounds are accepted for title loans every day!
More Time to Pay When You Need It: Many other lenders will only allow you 30 days to repay your loan. With title loans serviced by LoanMart, you can have more time to repay your loan if you need!1
No Hidden Fees, Prepayment Penalties, or Balloon Payments: Hidden fees and penalties can make the repayment process difficult. That's why there are no prepayment penalties or hidden fees to worry about with title loans serviced by Loanmart!5 There are no balloon payments at the end of your loan either.
Bad Credit? No Problem: Borrowers from all types of credit histories are welcome to inquire about title loans serviced by LoanMart! While you may be turned away by traditional lenders, LoanMart has your back. The approval process will be focused on your ability to repay the loan and the equity in your collateral.1
See if You Qualify for a Cheap Title Loan with LoanMart Today!
Inquiring about title loans serviced by LoanMart can take just a few minutes to do!3 Simply fill out a short inquiry form online and submit your documents. Or give us a call at 855-277-4847. Our loan agents are happy to walk you through the process and make it as easy as possible! Get started on your loan inquiry today here.