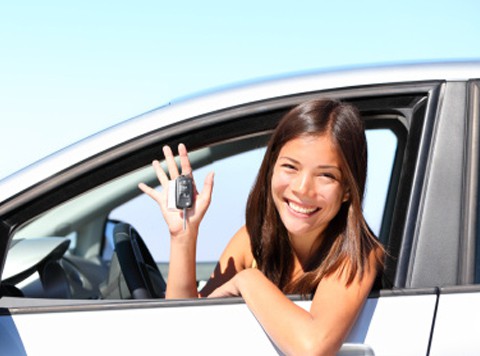 Credit History & Online Title Loans
Your Credit Score May Not Be As Hopeless as You Think
Here at LoanMart, we've worked hard to always be transparent and honest with our customers when they come to us for an online Auto Title Loan. If you are in need of money for an emergency or to pay bills, you've come to the right place. We place no restrictions on how to spend your money as long as your payments are made on time.
If you have poor credit history, you may fear that you have nowhere to turn when money gets tight and things get tough. We will process your online Car Title Loan and discuss your options with you regardless of your credit history. To help now, we've come up with a few simple tips for improving your credit . Our goal is to educate our customers to enable you to make smart financial decisions.
Surprising Ways to Improve Your Credit Score
If you've fallen on hard times and are behind on payments, you may feel like your credit score is a lost cause. Your credit history is used to assess risk whenever you apply for a loan. If you have a poor credit history, you may have a hard time getting a loan from a traditional lending facility, but fixing your score may be easier than you think.
Pay Attention 
Pay close attention to your credit history and obtain a copy of your report at least once a year. Watch for transactions that are fraudulent and close out any debts that you can pay off.
Keep Debt Amounts Low 
Avoid credit cards if possible and keep your debt amount as low as possible. Car Title Loans do require a credit check, but it is not the determining factor. This makes Car Title Loans a viable option for those looking to improve a credit score.
Pay Often 
If you owe money on debts or credit cards, don't wait until you have the entire sum saved up to pay them off. Make smaller payments to lower your debts on a regular basis.
Pay On Time 
LoanMart will report your payments to the credit bureau, so if you make your payments on time, you are working to improve your credit score.
More Credit is Better 
One thing worse than having bad credit is having no credit. Don't be afraid to ask for increases on your credit line to improve your ratio. Make sure you keep your spending in check when you open up a larger credit line.
Let Us Help You
LoanMart strives to educate its customers on the intricacies of borrowing money, and our friendly representatives can help determine which course is right for you. Call us today at 1-800-LoanMart to discuss your borrowing options and how we can help you get ahead and keep your automobile.