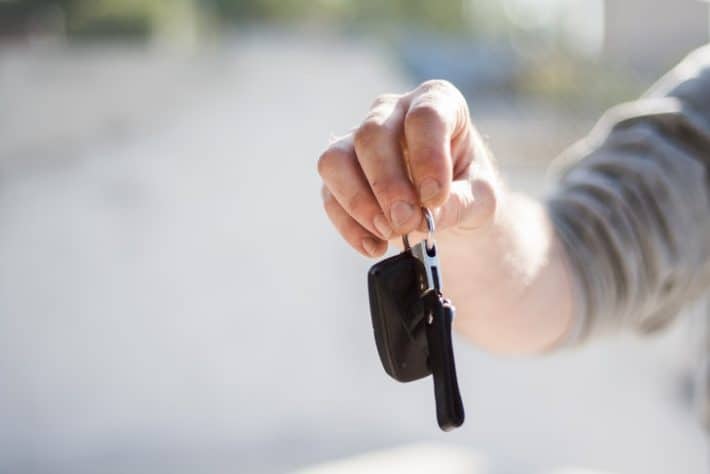 Sometimes the unexpected need for extra funding can hit out of nowhere. When this happens, a title loan may seem like the best solution. Depending on your situation though, getting your vehicle inspected may prove to be a bit of a hassle.
ChoiceCash Title Loans serviced by LoanMart may be the funding solution you need in Murray, Kentucky1. And best of all, an in-person vehicle inspection is not necessary!
Vehicle Inspection for Title Loans in Kentucky
When you want to get a title loan in the state of Kentucky, a vehicle inspection of sorts will be required by most lenders before they will provide you with funding.
However, there are a variety of ways to go about getting a vehicle inspection when you use the services of ChoiceCash Title Loans serviced by LoanMart!
Murray, Kentucky residents must typically visit a lenders brick and mortar store to get their vehicle inspected in person for a title loan. But with ChoiceCash Title Loans, borrowers need only take pictures of their car and submit them to the loan agent for inspection.
Fantastic Benefits of ChoiceCash Title Loans for Murray, Kentucky Residents
There are so many wonderful benefits that Murray residents could be able to enjoy if they apply and qualify for a ChoiceCash Title Loan in Kentucky.
These fantastic benefits include great things like:
ChoiceCash Title Loans keep terms flexible to better help borrowers
There are several convenient and quick options available to you when it comes to picking up your title loan funds
If you are still paying off a loan or your vehicle is being financed, you might still be able to qualify to borrow a ChoiceCash Title Loan1
ChoiceCash Title Loans offer highly competitive interest rates
ChoiceCash Title Loan terms are personalized for each borrower's budget
Borrowing with ChoiceCash Title Loans may get you more time to pay back the money you owe compared to other lending options
The interest rates could shrink month to month as you continue to repay on time2
Bad credit does not necessarily mean that you are ineligible for funding with a title loan1
If you find that you need additional funds, you could apply to receive more money while still repaying your primary loan
Documents Murray, Kentucky Residents Should Prepare for a ChoiceCash Title Loan
Getting qualified to borrow with ChoiceCash Title Loans is pretty fast, but there are still a few documents you will need to speed things up even faster.
Murray, Kentucky residents should have the following documents ready:
The title for the vehicle in your name
Four personal references
Proof of income (paystubs from a place of employment, recent bank statements, newer tax documents, or other official documents showing you receive consistent income)
Proof of residence (recent utility bills from your place of residence or other mail that has both your name and address printed on it)
Several photos of your vehicle from different angles (be sure to include the odometer and VIN)
A valid government-issued photo ID (driver's license, state ID, passport)
Get the Funds Through Your Murray, Kentucky MoneyGram!
If you have qualified for a ChoiceCash Title Loan in Murray, Kentucky, then knowing where to pick up your title loan funds will be key. It is now easy as can be, with the option of going to your local MoneyGram store!
Apply Now for a ChoiceCash Title Loan in Murray, Kentucky!
If you are in need of some extra funding to take care of any financial problems you may currently be facing, look to the services of ChoiceCash Title Loans1!
Apply for an affordable title loan today and you could be on your way to living the good life again in almost no time at all1!
ChoiceCash Title Loans are designed to provide consumers with convenient, flexible, and easily accessible funding when they need it most.