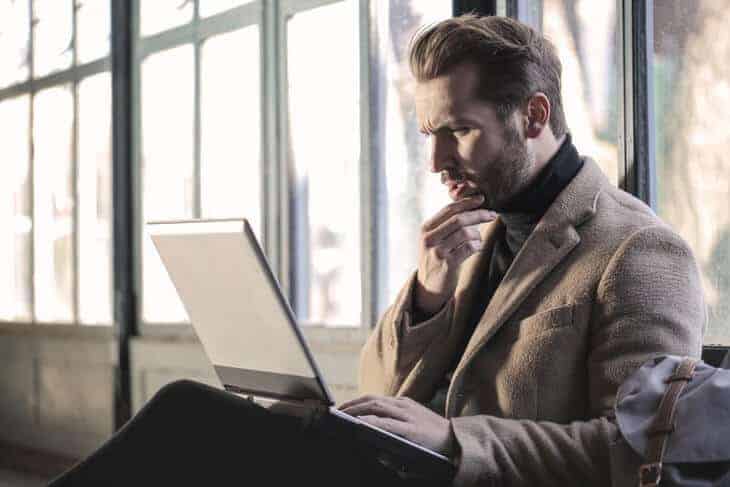 If you're a resident of Plainview, Texas, looking for the right title loan can be a hassle if you are not confident about your credit history. Even if you do not have good credit, there may be other loan options available for you.
One of these loan options is a ChoiceCash Title Loan, serviced by LoanMart, which could help you reach your funding goal1. While there are many loan options that may be available, finding the right one for you is important for your financial situation.
What is a ChoiceCash Title Loan in Plainview, Texas?
ChoiceCash Title Loans are loans that are secured through the use of collateral. The car title to your vehicle is surrendered until the title loan is paid off in full. But while you paying back your ChoiceCash Title Loan, you do not have to surrender your vehicle, as you can keep driving during the repayment process.
As a result of using collateral to secure the title loan, there are more flexible loan options available to borrowers with low credit scores and past bankruptcy1. This flexibility may mean receiving extended loan terms, better rates, as well as faster approval.
Some residents without good credit in Plainview, Texas, were approved in less than thirty minutes!
How Can I Get a ChoiceCash Title Loan Without Good Credit in Plainview, Texas?
While many traditional bank loans will only look at credit scores when an applicant is applying for a loan, ChoiceCash Title Loans, serviced by LoanMart, can be a better option1. Good credit is not the main qualifying factor in the inquiry process, but rather the inquirer's ability to pay the loan back and the equity of their vehicle.
Before applying for a title loan in Texas, it is recommended to know where your finances stand. Start with an approximate idea of your monthly income and your financial need to help gauge what loan amount you are in need of. This can help speed along the loan approval process1!
While the value of the vehicle is the biggest factor in the loan inquiry process for a title loan, there are initial requirements for a ChoiceCash Title Loan as well. These initial requirements can vary, but Plainview, Texas residents will generally need to:
Be 18 Years of Age or Older
Own a Vehicle in Your Name
Have a Steady Income
After these initial requirements are met, there are just a few more steps in the approval process. Like most other title loan inquiry processes, you are required to provide personal information and some documents to gauge what your loan will be, and if you are able to pay back the loan in a timely manner.
These documents will differ from state to state, but for Texans, you will need to provide the following documents:
A valid government issued photo ID
Proof of income (recent bank statement, paystub, checking account statement, etc.)
Proof of residency (recent utility bill or other recent mail to your address)
Qualifying title to your vehicle with your name on it
These initial documents can help speed along the loan inquiry process, and help determine an inquirer's eligibility for a title loan. Along with the initial requirements and documents, there is a final step in the loan approval process, which is an inspection of the vehicle. As previously stated, having good credit is not the sole determining factor in the loan approval process.
With an inspection of the vehicle, the potential value of the loan can be more accurately determined1. This inspection will take into account any surface damage to the vehicle, the make, model, year, and current mileage to precisely determine the possible value of the title loan.
Why Choose ChoiceCash Title Loans in Plainview, Texas?
If you are not confident that your credit history is good enough, know that ChoiceCash Title Loans could help residents in Plainview, Texas1.  Choosing ChoiceCash Title Loans to obtain financial support can have a lot of advantages and benefits besides fast cash! Choosing the right loan for you that offers rewards can help lead you to your financial goals.
More Time to Pay, When You Need It
One of the great advantages of ChoiceCash Title Loans is the ability to have extended loan terms. If you need more time to pay, receive terms up to three years3!
Apply Online
While traditional loans require you to wait for hours in line at a bank, applying for a ChoiceCash Title Loan can be done right from your smartphone!
Monthly Payments Start Low, and Can Get Lower
If you are making timely payments every month, one of the rewards ChoiceCash Title Loans can offer is decreasing your interest rate over time2. By the time you would be making your final title loan payment, you could be paying half of your first monthly payment.
Keep Driving
Even though you are using the title of your vehicle to secure the loan, you are still able to keep driving your vehicle like usual as you make your monthly payments. There is no need to rely on ridesharing to get where you need to be during the week!
Get the Funding You Need in Texas
When you are not confident enough with your credit, but you are still in need of a good title loan, ChoiceCash Title Loans could help you reach your financial goal to get fast funding1.
Find out if you qualify today by applying online or calling ChoiceCash Title Loans at (888) 742-7153.
ChoiceCash Title Loans are a flexible form of funding created to give you fast and convenient cash within 24 hours when you need it most.1