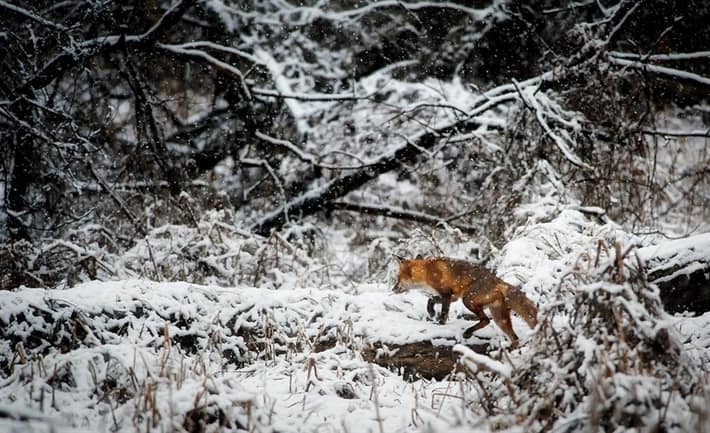 Does LoanMart Put a Tracking Device on Every Customer's Car?
We are not bounty hunters. Stay in control and on the road when you choose LoanMart!
Unlike some other auto title loan lenders, LoanMart does not put a tracking device on every single car. We take pride in the trust we share with our customers, so we don't feel the need to track everybody down like a loan shark.
However, if you are asking for a larger than normal loan of $10,000 or more, LoanMart may request installation of a GPS tracking device. You can still keep your car and drive it every day how you normally would when you make your monthly payments, this addition is simply to offset our risks. The GPS is designed to be subtle and inconspicuous, so the device won't be a distraction to you or anybody else in your car.
Stay in Control with LoanMart Auto Title Loans
When you get an auto title loan with LoanMart you stay in the driver's seat, literally! During your loan period when you stick to your payment plan, you keep your car to drive like normal, and your name stays on your vehicle title. LoanMart only acts as the lienholder of your qualifying free-and-clear vehicle title, so when your loan is paid off you can get your title back.
Our relationship with our customers is based on respect and trust, that is why LoanMart will never require you to disclose how you use your loan money. We won't hound you like other lenders might. Feel safe and respected when you get your auto title loan from LoanMart.
How Can I Get Auto Title Loans with LoanMart?
LoanMart makes the auto title loan process quick and simple, you can even get started from the comfort of your own home. There are multiple ways to begin your auto title loan journey with LoanMart:
Call us at 1-855-422-7412
Text us at 1-818-315-8741
Visit us in person at our licensed location
Visit a participating store
Email our helpful customer service at customersupport@800loanmart.com
Try our convenient live-chat feature
When you have received approval, a LoanMart representative will contact you with your free quote. There are no fees or obligations to start, check us our risk free1!
After you get your quote and decide that LoanMart is the lender for you, we will ask you to provide us with several documents:
Government issued photo ID or Driver's License
Proof of residence (such as a piece of mail)
Proof of income (such as a bank statement or paystub)
Your qualifying free-and-clear vehicle title with your name on it
Other forms of income such as social security, retirement, or disability are also acceptable. Talk to your experienced LoanMart title loan agent to find out the details.
If you've misplaced your vehicle title, LoanMart will make an effort to aid you in getting a new one. We are here to help you, so let us!
Choosing LoanMart for Your Auto Title Loans is the Best Option
LoanMart has been a leader in non-traditional lending since 2002, we have helped people throughout the entire United States receive auto title loans. We are dedicated to providing our valued customers with accurate and useful resources, so you are always fully informed.
We are also very proud of our top-notch security. Rest easy knowing your information and financial details are safe when you work with LoanMart. Our network is encrypted to fend off the potential danger of having your information tampered with.  LoanMart treats online theft very seriously, so we take all the necessary precautions to keep your information safe and sound.
We are honored by the trust given to us by customers looking for an auto title loan just like you, so we wouldn't think of betraying that trust.
For over a decade, LoanMart has been the financial assurance thousands of people have been looking for. With over 150,0002 satisfied customers, LoanMart is one of the best auto title loan lenders in the business.
LoanMart outshines the competition because we care about our customers. We want to set you up for success, not failure. In fact, when you are approved for a LoanMart auto title loan, we will make a payment plan for you, so you don't have to make one.
LoanMart offers convenient terms, so your payments can be spread out, making paying back your auto title loan stress-free. Upcoming bills and payments might be scary, but getting the help you need shouldn't be.
Check out a few reasons why LoanMart has been a top lender for over 10 years:
Never any balloon payments
Fast Cash Available to You
No penalties for paying early
Qualified LoanMart agents available 7 days a week with extended hours
Multiple ways to start from the comfort of your home