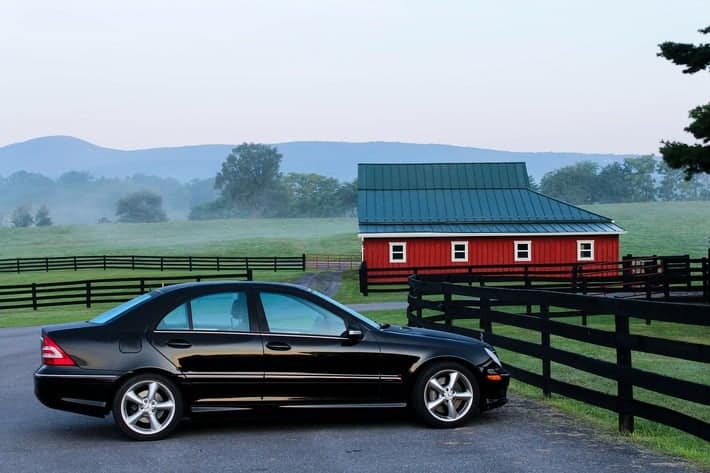 Getting a Car Title Loan without a Vehicle Inspection in Sierra, AZ
Often times money can be a resource that many people in Sierra or anywhere for that matter can be short of, but still require a noticeable sum of for a sudden expense. There could be a hospital bill, a funeral, a repair, or any number of things that require money right now. They might decide to alleviate their woes by applying for a car title loan with LoanMart. Unfortunately, for one reason or another they may be unable to produce a vehicle for the inspection part of the process and may need to skip said part.
Some form of vehicle inspection is required with the majority of car title lenders, as they want to have some idea of what the vehicle's condition is and how much they would be able to safely loan out to the potential borrower. However, there are still steps that can be taken to get approved for the car title loan if for whatever reason a traditional inspection of a vehicle is unable to be performed.
LoanMart may still be able to provide a car title loan without performing an in-person inspection on the vehicle whose title is being used for the loan1, but it is still necessary for us to have some form of documentation and information regarding the vehicle in question.
When a customer is unable to provide a vehicle for any form of inspection, LoanMart will require they follow all three of these quick and easy steps:
Apply Right Now
As is standard procedure for going through the process of acquiring a car title loan from LoanMart, fill out the inquiry form on a computer, tablet, or smartphone. It can be done in less than five minutes usually.
If that is not a suitable option, we can also be reached to apply over the phone by calling 1-877-787-4923.
Get Approved for a Car Title Loan
When applying for a car title loan from LoanMart, even with no inspection multiple documents will be required in order for a customer to qualify. The required documents will include the following:
A qualifying car title in the borrower's name
A government-issued photo ID like the borrower's driver's license or state ID
Proof of Income (like paycheck stubs, invoices, or bank account statements) showing one's ability to repay the loan
Proof of residence (a piece of recent mail such as a utility bill will work)
Several photos of the car whose title is being borrowed on. These can be done on any camera that produces good quality photos, including a smartphone.
When taking the photos of the vehicle, as long as we can have a clear overall idea of the current condition of a vehicle, we will may still be able to move forward in the approval process without performing an in-person inspection1. When taking the photos, we require pictures of the:
Front view. This gives us our first overall impression of what the vehicle looks like.
Back view. Getting a look from behind is important as well. Be sure to keep reflections from making the image washed out.
Driver side view. Make sure that the photo shows the entire side of the car from top to bottom and front to back.
Passenger side view. Make sure to keep from being too far away from the vehicle in the picture.
Odometer view. We need a close-up of the odometer, so we can see how many miles the vehicle has. Turning off the flash on the camera is a good idea here.
VIN (Vehicle Identification Number). This can be found inside the driver's side door (it looks like a label) when the door is opened. It can also be seen through the window on the driver's side. Make sure the whole number will fit in the picture and that it will be easily able to be read by our team.
Once the required photos have been taken and look good enough to be used as documentation, they will need to be sent in to us using any of the following methods:
Email them to us at lmdocs@800loanmart.com
Text them to 1-818-521-2470
Drop them off over at a local participating store. Make use of our store locator in order to find the closest participating store.
Get the Money
After sending in all of the required documents, qualifying, and then getting approved for a car title loan, our team will be in contact in less than one business day in order to discuss what all of the options that are presently on the table1.
Once all of the paperwork has been signed, customers can then choose the method by which they wish to get paid. These convenient payment options include:
Electronically
With a check
Visiting one of the participating stores nearby.
In some cases, going to a money center and picking up the borrowed funds through MoneyGram is an option.