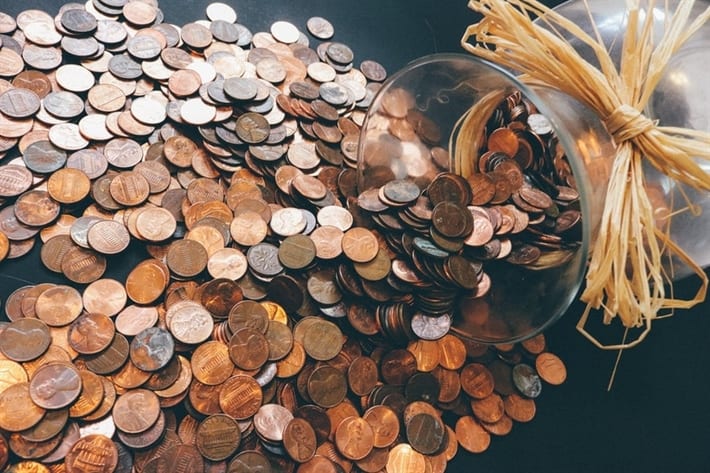 The answer to this revolves around two main factors:
Your car title value. This is based on its condition, make, model, and whether or not you own the car outright.
Where you live. Some state restrictions place a limit on customers' maximum loan amount. This means in some states, you may not be able to borrow the same amount of money as your car's maximum title value.
Before you get a car title loan, it's best to check the policies in the state where you live. This way, you're prepared for any state restrictions.
You have plenty of choices, however, as LoanMart serves customers Alabama, Arizona, California, Georgia, Missouri, New Mexico, South Carolina, and Utah! If your car is registered under your name in any of these places, you may be eligible to apply for a loan.
With LoanMart, you can quickly get an evaluation of your title loan value and estimated loan amount. If you pass the screening process and have agreed on the terms, then you can get the money you need in as fast as the next business day3.
Get started today and be the next in line to receive a brand new Car Title Loan with LoanMart!
Determining Your Car Title Value
To determine your car's maximum title value, one of LoanMart's experts will appraise your car over the phone or online based on your vehicle's information.
If you want to get an estimate of your car title value first, you can visit the Kelley Blue Book website. This is one of the most reliable online title value estimators that many loan companies recommend to their potential clients. Simply enter your vehicle's age, make, and model to get a ballpark figure of how much your car is worth.
Of course, LoanMart will still determine the final amount that you can get from your vehicle's appraisal. This includes other criteria such as your car's style, mileage, and your ownership of its title. You will also have to submit photos that show your vehicle's current condition, because this will affect how much money you can borrow.
Determining How Much You Can Get From Your Loan
As soon as your car's trade-in value has been determined, LoanMart will compute the maximum amount that they can give you. For qualified applicants, this is around thousands of dollars depending on your ability to pay the loan on time, which is based on your income.
The annual interest rates on your loan may also range anywhere between 60% – 180%, sometimes higher. Again, this will depend on how long it will take you to pay, and how early you repay them every month. If you happen to be late on monthly loan payments additional interest will be charged. But if you consistently pay on time, you can cut down your monthly interest rate.
LoanMart's auto title loans generally take 12 – 36 months to pay, giving you enough time to raise the funds for monthly payments. With LoanMart, if you make payments according to schedule, then your loan is completely paid off at the end of the term that you agreed to. This means part of your payment goes into settling a portion of the original amount you borrowed, while the rest of your payment goes to the monthly interest.
How Do You Qualify For An Auto Title Loan?
Once your car is appraised and your title checks out with state regulations, you need to meet certain requirements to make you eligible for a car title loan.
Car title loan lenders aren't as picky as credit unions and banks with borrower qualifications. If you have filed for bankruptcy in the past or have a bad credit history, it won't be an issue with your application. If you're unemployed, retired, or are on disability, you may also qualify. The only thing that matters here is the customer's current financial situation and ability to pay.
Likewise, if your car still has a few payments left with a bank, credit union, or car dealership, you may still apply for a loan. If you have an existing loan with another loan company, LoanMart will offer you more competitive rates so you can make the switch without any difficulty.
Here's what you'll need for a car title loan with LoanMart:
According to all state regulations except for those in Alabama, getting car title loans requires that you have a form of regular income. It doesn't matter where you get your money from: employment, retirement, disability, social security, your own business, a regular allowance, or any other source. What's important is that you can provide proof that you are regularly receiving enough money to be able to pay your car title loan's terms on time.
Another requirement is that you should own your car outright and have a lien-free car title. This means you have no outstanding loans or liens against your vehicle. If your car happens to be a classic model, it has to be in showroom condition. LoanMart's expert representatives will help you determine if your classic car qualifies you for a loan.
You must also be able to provide the lending company a government-issued ID and other documents. This may include one or more of the following:
a valid driver's license
proof of residence
proof of income
a copy of your title or registration
If you're able to complete these requirements, you can be sure of a speedy approval process. Getting up to 30,000 1 money from your loan can take as fast as 24 hours3within a working week.
Payment Policies
Your first payment is due 30 days after you receive your money, and 30 days hereafter, until your loan is paid in full. The due date for payment will be indicated in your contract.
LoanMart has SEVERAL ways to pay!
By mailing a check to the payment center
Pay by phone with a credit or debit card
Set up automatic electronic payments from a checking account
Pay online by using the MyAccount tab
Pay by smart phone with our LoanMart App
Visit a payment location
If you have any questions or concerns about sharing your credit and other personal details online, a simple phone call to LoanMart can be helpful.
Once your loan is approved, LoanMart automatically becomes your car's title holder until your monthly dues plus interest are fully paid. Once settled, your vehicle's title reverts to your ownership. It may take up to 15 working days' processing to complete.
FUN FACT: You can continue to use your car while you are still paying off your loan.
While LoanMart's payment terms generally take 1 to 3 years, there are cases when it may be extended up to 48 months. It will depend on your lifestyle and ability to make monthly payments. Settling your monthly dues on time will result in a lower interest rate.
FUN FACT: There are also absolutely no pre-payment penalties.
All in all, getting a car title loan with LoanMart gives you plenty of perks that you can get from both a bank loan and a payday loan. With reasonable policies and flexible terms, a car title loan grants you enough financial freedom to handle your unexpected and urgent expenses with ease.