How Much Does an Auto Title Loan Give You?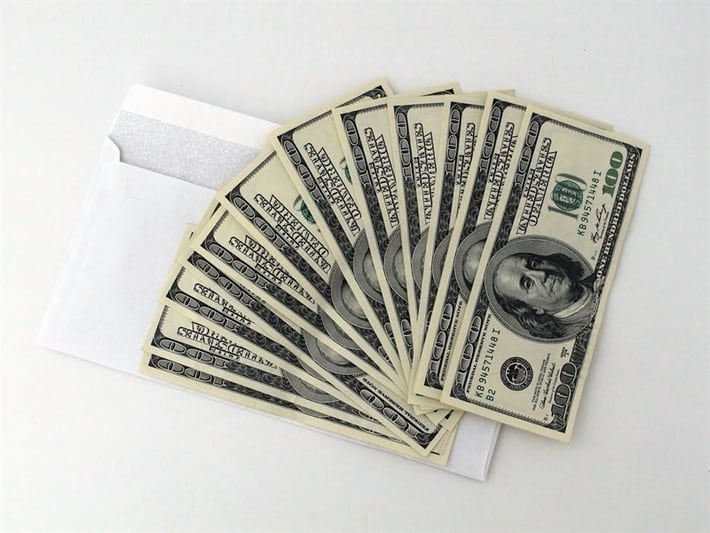 You're in need of financial help and have heard great things about LoanMart but like most, you're probably wondering how much does an auto title loan from LoanMart give you?
The actual amount you can borrow from LoanMart will depend on two things:
The value of your vehicle
The state in which your vehicle is registered
First off, your vehicle's value is dependent on several aspects:
Brand
Make
Style
Age
Condition
Modern or Classic vehicle
Ownership
LoanMart has skilled representatives to appraise the vehicle's loan value, based on the aforementioned criteria.
The amount of the loan you can borrow is based mostly on the vehicle and the loan officer can determine the value in minutes while you are one the phone. If you have your VIN, this will speed up the process to seconds.
Next the loan officer will determine if other factors such as your income or your residence, among other factors, will raise this amount or lower it. In the end, after a few minutes, you will know what you qualify for and what the next step is…but it won't be much hassle!
Other Factors, Features, and Benefits of Auto Title Loans with LoanMart
If it so happens that the vehicle still isn't completely paid off with a bank, dealership, or credit union, you can still be eligible for an auto title loan. Applicants who also already have an existing auto title loan with another lender are welcome to apply at LoanMart. LoanMart is a licensed registration provider with the Department of Motor Vehicles (DMV) and can handle registrations and transactions.
Note: Certain state regulations impose a certain maximum limit on how much a borrower may take from a lender, regardless of the vehicle's actual estimated value. In LoanMart's case, they serve the states of California, Arizona, New Mexico, Utah, Missouri, Alabama, South Carolina and Georgia.
If you reside in any of these states, their respective laws on auto title loan will apply to you and the maximum amount that you can borrow. Bear in mind that parts of their laws may differ from each other, so it would be helpful to check beforehand to manage expectations.
Another factor that affects how much you can borrow from an auto title loan company is your ability to repay the loan within the agreed-upon schedule.
As mentioned earlier, being employed isn't a requirement for anyone to qualify. Neither is credit history. These are factors that could automatically disqualify applicants from availing of loans from a bank or credit union. What's important to LoanMart is that the applicant has a verifiable regular source of income with which they can pay off their loan on time.
The applicant may also have a co-borrower on their auto title loan, provided that this co-borrower registers with the company. They also need to provide other documentation such as a valid driver's license, proof of residence, proof of income, and additional references.
Interest
Since LoanMart's interest rates are flexible, you can cut the numbers down by prepaying your loan at any time. This is what makes their payment process more reasonable for borrowers, a policy that isn't adopted in the banking system or even by other auto title loan lenders.
Now all of these will be considered in determining the amount a borrower will receive from their loan. Once LoanMart's officers have estimated this, it's possible to receive your loan within one business day3.
Generally, LoanMart grants their borrowers 12-36 months to pay, though the term may be extended to 48 months if the borrower is truly strapped for funds but is capable of settling their monthly dues. Yet unlike some of their competitors, they don't impose pre-payment penalties on customers.
FUN FACT: LoanMart Customers can also enjoy the freedom of using their vehicle while paying off their auto title loan.
Once you complete your loan payments, LoanMart can accommodate a new auto title loan application immediately (state laws not withstanding). If you have a good standing with the company, this could make reapplication easier for you, and maybe even increase the amount of money that you can get from said loan.
What's So Great about Auto Title Loans with LoanMart?
The great thing about auto title loans is that they offer the convenience and processing speed of payday loans, while allowing you to borrow thousands of dollars, much like a bank loan. Unlike a bank loan, however, auto title loans do not need plenty of documents and identification from the borrower.
If you happen to be retired, unemployed, or on disability, you may still qualify for an auto title loan. With an auto title loan, you can also enjoy more flexible payment terms. Usually these terms have considerations for lapses in meeting payment schedules.
This isn't meant to encourage late payments, though – it only allows your due date to be extended in advance, if your payment funds happen to be limited at that time.
LoanMart's policy on interest rates is one of those that are well-known for flexibility.
Let's say you manage to settle your monthly payments on or before the agreed-upon date. This will cause your interest to decrease. Unlike with other companies, paying your payments in advance (aka over-payment) won't be penalized.
If you anticipate that you'll be unable to pay on time for this month, simply inform the lender in advance so you can agree on an official extension. Overall their payment system is still much more workable than that of a traditional bank loan process.
Get started with an auto title loan with LoanMart today and enjoy all the financial benefits that we have to offer!