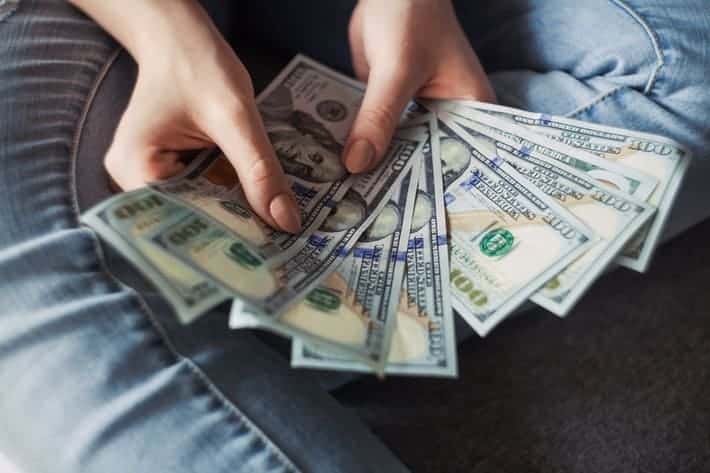 Hard times can hit anyone at any moment. When that happens, extra funding in a hurry may be an absolute necessity to avoid late fees or undue stress. If you have bad credit however, you may have a difficult time getting approved for a loan.
Luckily, Texas residents living in Rowlett may be able to get the funding they need even with bad credit with a ChoiceCash Title Loan serviced by LoanMart1!
Get a Car Title Loan with Bad Credit in Rowlett, Texas with ChoiceCash Title Loans!
If you are in the unfortunate situation of needing extra funding for an emergency, but do not have very good credit, you may still be in luck! Texas residents in Rowlett can apply for the funding they need with ChoiceCash Title Loans serviced by LoanMart!
Although your credit report is looked at, it is not one of the main determining factors for ChoiceCash Title Loan eligibility! Your monthly income, ability to repay, and your vehicle are far more important than your current credit1!
There are so many more great perks about ChoiceCash Title Loans than just that, though!
Benefits of Borrowing a ChoiceCash Title Loan in Rowlett, Texas
When borrowing a ChoiceCash Title Loan serviced by LoanMart, Rowlett residents have several amazing perks that they could take advantage of.
Some of these great benefits may include things like:
When borrowing with ChoiceCash Title Loans, the terms are exceptionally manageable
Even if you already have a loan or a financed vehicle, financial help could still be possible
There are numerous convenient ways for you to receive your emergency funds1
The repayment terms are kept flexible throughout the title loan process
The borrowing experience with ChoiceCash Title Loans is honest from start to finish
The interest could get progressively lower each month as you continue to repay2
Even if you have bad credit, you may still be able to qualify for a ChoiceCash Title Loan1
With ChoiceCash Title Loans, you may receive up to three years to repay the loan3
The competitive interest rates are based on up to date market analysis
You might be offered an opportunity to borrow more funds if you need them1
Documents and Items Texas Residents Might Need
Obtaining a ChoiceCash Title Loan is pretty quick and convenient for residents of Rowlett, Texas, but there are a few documents and items that may be needed first.
Some of these items include, but are not limited to:
A car title in your name to a safe, working vehicle
Four personal references
Proof of residence (recent utility bills, lease agreement, or other mail with both your legal name and address marked)
A current government issued photo ID (your driver's license, state ID, or passport)
A collection of clear photos that display your vehicle from different angles
Proof of income (paystubs from your employment, bank statements, recent tax documents, etc.)
Get Your ChoiceCash Title Loan Funds at Your Local MoneyGram in Rowlett, Texas!
There are so many great convenient ways for the good folks of Rowlett to pick up their approved funds from a ChoiceCash Title Loan. One such convenient option is going down to any local MoneyGram location in Rowlett, Texas!
Apply Today with ChoiceCash Title Loans for Peace of Mind!
If you are a Texas resident in need of some extra emergency funding in a big hurry, then wait no longer! Apply right away for a ChoiceCash Title Loan serviced by LoanMart and you could have some serious financial peace of mind in almost no time at all in Rowlett, Texas1!
ChoiceCash Title Loans have low monthly payments that can continually decrease over time, making it so your last payments could be about 50% less than your first payment amount. 2