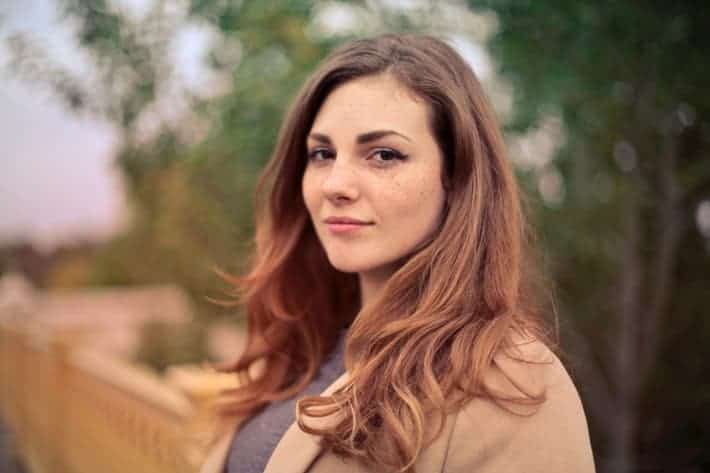 How to Get the Most Convenient Financial Services in Keller, Texas
If you're a resident of Keller and you're looking for a convenient financial service in Texas, there may be a lot of options available.
Unfortunately, traditional bank loans can take weeks to validate and even longer to get you the money you need. Other loans such as auto title loans, payday loans, and pawn shop loans can be easier ways to get emergency money.
One of the most flexible and convenient loans is a ChoiceCash Title Loan serviced by LoanMart.
How Does a ChoiceCash Title Loan Differ from Other Title Loans?
A title loan is a loan that is secured simply by using your qualifying car title as collateral1. As a result of using collateral, lending becomes less risky for the lender and more beneficial for the borrower.
Some of these benefits include lower interest rates, extended loan terms, and potentially lower monthly payments. ChoiceCash Title Loans are a flexible, innovative type of title loan. With incredibly high approval rates, credit does not always matter1!
What Kind of Loans are Convenient and Fast in Texas?
If you're in need of fast cash in Keller, Texas, and you do not have the time to wait for a traditional bank loan, there are a few nontraditional loan options to consider including:
A Payday Loan
A Pawn Shop Loan
An Auto Title Loan
Most of these funding options are convenient, but there may be a few drawbacks. Payday loans are short term loans, and typically only offer borrowers up to two weeks for repayment. When borrowing, you would generally need to provide the lender with a post-dated check for your next payday.
Your ability to repay the loan, while also having funds for necessities, are not usually considered by the payday loan lender. In addition, payday loans are typically usually for smaller amounts–about a few hundred dollars–and have extremely high interest rates. Payday loans may cause more issues for lenders who are already in the midst of a tight financial situation.
Pawn shop loans are loans acquired using physical collateral, such as an iPad or diamond ring. They tend to offer smaller loan amounts, typically under $500, and offer a certain percentage based upon the value of the item.
Typically, the pawn shop loan is expected to be paid back in about thirty days. If the loan is not repaid on time, typically the item is forfeited to settle the debt.
Unlike the drawbacks of payday loan or pawn shop loan, ChoiceCash Title Loans offer longer loan terms and lower interest rates.
If you're looking for a low interest rate loan with convenient terms that may extend up to three years3, you may want to look beyond pawn shop loans and payday loans!
How Do I Qualify for a ChoiceCash Title Loan in Keller, Texas?
If you're looking to qualify for one of the most convenient financial services in Keller, Texas, there are a few initial requirements to meet.
To obtain a ChoiceCash Title Loan1, you will generally need to:
Be 18 Years of Age or Older
Own a Car in Your Name
Have a Steady Income
With just a few documents and a quick vehicle inspection, you could be on your way to title loan approval1! Texans looking for financial services in Keller may be approved within thirty minutes or less with ChoiceCash Title Loans!
This speedy financial service can be an incredible convenience to those looking to get fast cash! ChoiceCash Title Loans give inquirers the benefit of being able to apply from any smartphone, tablet, or computer!
Why Choose ChoiceCash Title Loans in Keller, Texas
If you are looking for convenient fast cash in Keller, Texas, ChoiceCash Title Loans may be one of the best options available. Making the right financial decision to suit your current situation is very important!
Through ChoiceCash Title Loans, you'll have access to a lot of benefits1, such as:
No Hidden Charges or Fees
With a lot of short-term loan lenders, you may have hidden fees that burden your repayment process. ChoiceCash Loans won't burden you with unnecessary hidden fees.
Lower Interest Rates
As a result of the lender holding your car's title as collateral, ChoiceCash Title Loans may offer lower interest rates than a short-term loan1!
Monthly Payments That Could Get Lower Each Month
Another benefit of choosing ChoiceCash Title Loans as your lender is that your monthly payments can start low and get lower as you repay2! Through ChoiceCash Title Loans, the repayment process allows for the ease of your financial situation by potentially rewarding you for paying your loan. By the time you're making your final title loan payment, you could potentially be paying half of your first payment.
Borrow More Money
If you find yourself requiring more money while repaying your title loan, ChoiceCash Title Loans may allow you to borrow more money to help ease your financial situation1. This can be a huge benefit to those who unexpectedly face any additional emergency situations and need extra cash!
ChoiceCash Title Loans could get you the help you need in Keller, Texas, when you need it1. Call ChoiceCash Loans at 1-855-914-2945 or apply online!
No matter why you may need funding, ChoiceCash Title Loans makes it easy to obtain!1