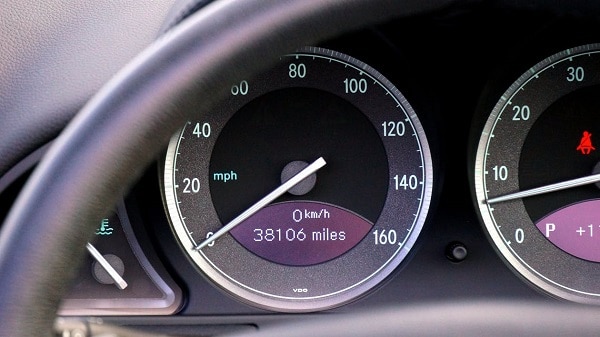 How do you Value a Car for a Title Loan?
Since your loan depends largely on how much the car is worth, we get why you would want to get an idea of how to value a car for a title loan before you continue.
At LoanMart, we are usually able to work with a wide variety of cars. Its condition and age don't matter as much when it comes to if we can lend to you, but more when it comes to how much we might be able to lend to you. Cars that typically receive the most with LoanMart's auto title loans are newer, have limited damage and are connected to a clear car title. A slightly used 2006 Honda Civic, for example, would probably get you more than a 1986 Toyota that has been in multiple accidents. We want to make sure that we are able to provide you with a fair and respectable loan amount no matter what kind of car you own. That's why we do things on a case-by-case basis.
Car Title Loan Value Factors
We will always need to do our own evaluation of any car during the application process, because each car and loan offer is unique. So even though there are always many considerations, here are some of the factors that we look at to judge the value of a car that you would like to use it as collateral for an auto title loan. We hope it gives you a better idea.
1. Equity in the Car: First, it's important to understand what equity is. For a car to have value for loan purposes at all, it needs to have equity. You can estimate your car's equity by taking the dollar amount it is worth and subtracting the total amount that you still might owe on your car payments. When a car has equity, it would mean that it is worth more than anything that you still owe on it. In some cases, we are still able to offer loans to people who still have a few payments left on their cars as long as there is enough equity in it. In this case, we would pay off the rest of your current loan and add that amount to your new LoanMart auto title loan. But, when someone is seeking a loan on car title, it's a good idea to have a car that is completely paid off because it would have the most equity possible. It would be more likely to qualify and more likely to get you a higher loan amount.
2. Trade-In Value: The value of a car for the purpose of loans on car titles will probably look most like (but won't exactly be) the trade-in value of a car. This will likely be different than an average value, like you might find in a guide like the Kelly Blue Book. This will also differ from the street value or "private party value," which is the amount you might be able to get for that car if you sold it to an individual person rather than a dealership, used car buyer and seller or other kind of company. We might base our offer off of a percent of the KBB value or the street value, but that percent will always vary.
3. The Car's Condition: The value of other cars with the same make, model and year might not be the same as the value of your specific car. We also have to take a look at the condition of your specific car, the mileage and its wear and tear. This is why we have you send us pictures of your car.
Things we might consider are:
The car's body and any scratches, rust, dents etc.
How many miles are on the car's odometer (less is more valuable)
If the title shows that the car has been in any accidents before
Tire condition
The condition of the car's interior
Other Car Title Loan Considerations:
While the things below don't affect the actual value of a car, they might affect the amount of the loan you can apply for and if you can be approved. We believe in being financially responsible as a company – which includes supporting the financial responsibility of our customers, too. For both of our sakes, we want to make sure a borrower can reasonably repay any loan on car title that they take out.
1. Income: To qualify, you will need to show us that you have some form of monthly income stream that we can verify. We want to know that you can repay the loan. So, if you qualify and how much you qualify for can depend on the income you're able to show.
2. Your State: If you and your car qualify for a car title loan can be greatly affected by the laws and regulations of where you live since each state has different minimum and maximum loan amounts. To check the laws and regulations in your state, give us a call or start a chat online to reach one of our representatives.
The Best Thing you Can Do: Just Apply!
While all of these things give you a good peek into how we do things at LoanMart, you will never know how much you and your car may qualify for until you apply. We encourage you to apply no matter what car your own or what your unique situation is. You might be surprised at what we may be able to do for you.
At LoanMart, we try to work with as many people and vehicles as we can to help out with auto title loans. The only way to find out exactly what we can do for you is to call us or submit your information to apply. It won't take long. If you're approved, you could have money as soon as 24 hours or less.1 Reach out to LoanMart today by calling them at the following number: 1-855-422-7412.