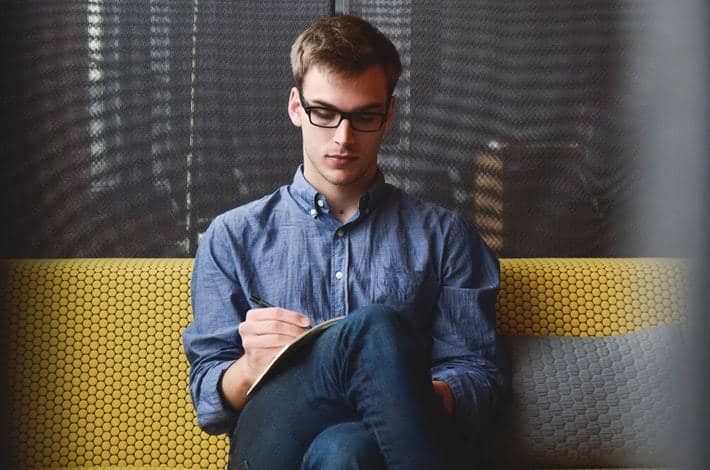 As a self-employed worker, you may love your job and putting in the hours that you want to put in. However, accidents and emergencies can happen to anyone and you might need money that you don't have. Why not get help from small loan lenders?
But if you are self-employed, you might have a few hurdles when it comes to getting money from small loan lenders or small loan companies. If you need emergency funds, personal loan lenders can especially be needy when it comes to documents that you need to qualify for the money you need.
What do small loan lenders need from you?
Here are just a few things small loan lenders and personal loan lenders may ask from you as a self-employed freelancer:
Paperwork
Solicitations
Income Documentation
Although many of these are standard requirements from small loan lenders or small loan companies, income documentation can be especially difficult to document as a self-employed individual. Instead of getting pay-stubs that you can show to personal loan lenders or small loan lenders, you will have to show months or years' worth of income documentation depending on how you are paid.
Paid via PayPal? Be sure to keep copies of receipts and have them organized. Paid with cash? Keep a record of your direct cash payments, as well as sales records if you happen to have a self-employed business.
Small loan lenders, small loan companies and even personal loan lenders need all this type of income documentation to give you the best possible rates. But even then, they could deny you or give you the poorest rates based on other factors, including:
Credit history
Taxes
Previous addresses
Employment history
For someone that is self-employed, small loan lenders seem to treat you as if you are not working hard enough, or you need special requirements to receive the funds you may need to help your self-employment, or even your small business.
But is there a better way?
Another Option besides small loan lenders: Title Loans
An auto title loan with LoanMart is a way that you may be able to turn your vehicle's title into money — and fast! Unlike small loan lenders, an auto title loan is a loan secured with your vehicle, but we only add ourselves to your title, so you can keep driving while repaying your auto title loan.
You've probably done a similar thing before if you financed your vehicle through a bank when you bought it. Thousands of people choose an auto title loan because they're faster than other ways of borrowing, such as small loan companies or personal loan lenders.
It's possible to have money in your hand in as little as one business day3 that would take more than days from the likes of small loan lenders. But are title loans from LoanMart available for someone that is self-employed?
Can I get title loans even if I'm self-employed?
The short answer: yes1! As mentioned before, you may be able to get title loans even if you are self-employed.
Some small loan lenders or small loan companies may want to make you go through extra steps to apply for a loan, but even then, you might not get it for a long period of time. With LoanMart, we have a simple three step process that does not require things like income documentation or pay stubs!
Here at LoanMart, we have issued auto title loans to thousands of self-employed customers since we opened our doors over a decade ago.  Are you a self-employed person? Then LoanMart may be a great choice for an auto title loan1.
Who else can qualify for an auto title loan at LoanMart?
Auto title loans are secured by your vehicle. This means that almost anyone can qualify to receive this loan1. If you need some quick funds, LoanMart may help quickly. We have very high approval rates. That means there may be a good chance you will qualify1. Other types of income that may be able to qualify for title loans with LoanMart include1:
people on disability with a social security number
retired people on pension
customers with a low or bad credit score
employed customer on salary
. . . and virtually any customer with the ability to repay the loan.
Apply Now
Are you self-employed and need money fast? Forget small loan lenders and personal loan lenders. Apply for a loan that will help you run your daily activities and affairs from any of the participating stores around you. Just apply online. We may be able to get you the funds you need1.
At LoanMart, we perceive that self-employment income is not different from a traditional job when it comes to qualifying for an auto title loan. The application process can be easy and fast. To apply with LoanMart, you will need to provide a few pieces of documentation and meet specific requirements. Some of the document needed include:
vehicle title
proof of a source of income
proof of residence
photo identification card such as government ID or passport
several photos of the vehicle
It is no surprise that thousands of people have chosen LoanMart auto title loans. The whole process is fast, simple and efficient. Our goal is to supply you with money and let you pay the loan back in installments1.  Apply for the funds you need today!