Florida is home to blissful beaches, amusement parks, and palm trees. However, there can be trouble in paradise! Even though the state is beautiful, many residents will still find themselves in need of financial freedom, which could be found through title loans, pink slip loans, or vehicle equity loans.
One of the most prolific loan options for Miami residents is a ChoiceCash Title Loan.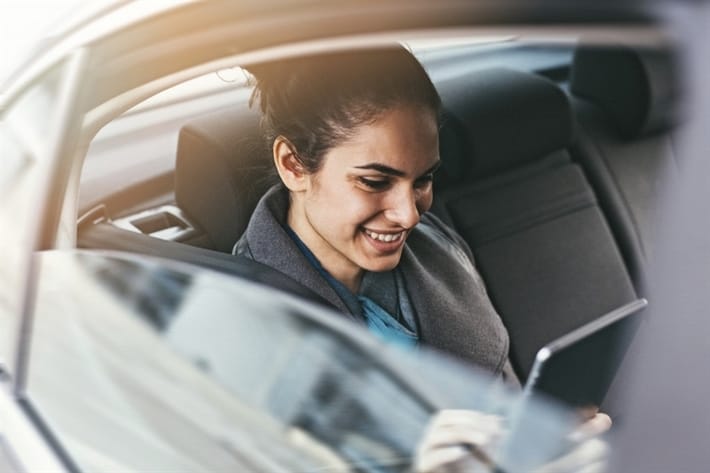 Title Loans in Miami
A ChoiceCash Title Loan, serviced by LoanMart, is a title loan, also known as an auto title loan or a car title loan. It is a form of secured installment loan. With ChoiceCash Title Loans, borrowers could use their vehicle's title as collateral to secure the loan1. This collateral will be returned back to the borrower lien-free once the loan has been repaid in full.
Although you are using the title of your vehicle to secure the loan, eligible Miami residents that choose ChoiceCash Title Loans for funding can still drive their vehicle during the repayment process.
Frequently Asked Questions about Title Loans in Miami, Florida
How Do Car Title Loans Work in Miami?
A title loan is meant to be a short term, secured loan. Title loans require collateral, which can give the lender a sense of security, as those from different financial backgrounds could be considered for a loan.
One of the conveniences of using a loan that requires collateral is that the qualification process can be more lenient than other types of loans, and will typically include more benefits for the borrower. As a result of using collateral to secure the loan, most Miami car title loans do not rely solely on credit during the approval process.
Title loans can potentially help cover the costs of:
Emergency Expenses
Costly Bills
Financial Binds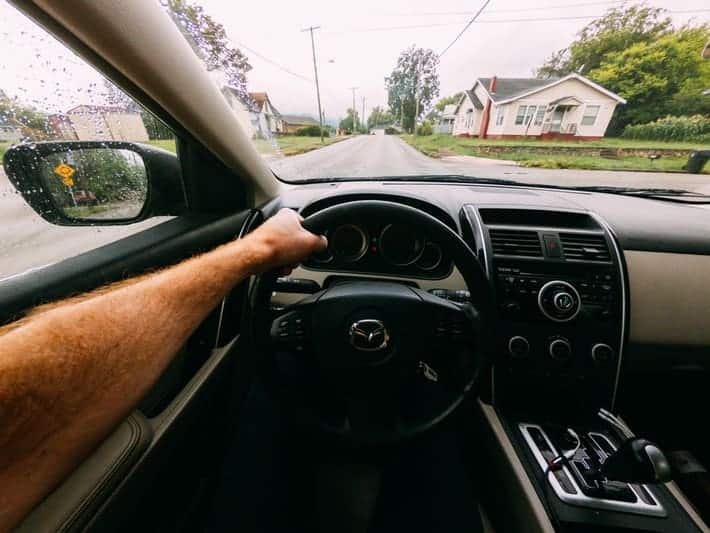 What Documents Do I Need to Get a Title Loan in Miami?
Getting a title loan may seem like a hassle, but it doesn't have to be! The documents you will need in order to qualify for an auto title loan can vary from state to state.
But residents in Miami, Florida, will need a few specific documents to get started with a  ChoiceCash Title Loan, such as:
A Valid Government Issued ID: This can be your passport, driver's license, FOID card, or state issued ID.
Proof of Income: A recent bank statement, pay stub, checking account statement, disability payments, etc.
Proof of Residency: A recent utility bill, voter registration card, mortgage statement, etc.
Qualifying Car Title: The car title must be in your name and must have no liens on it.
Photos of The Vehicle: Photos will need to include all four sides of the vehicle, the VIN, and odometer.
Four References
Why Title Loans with ChoiceCash Title Loans?
When it comes to title loans, you'll want a loan that works with your financial situation. Not all car title loans are created equal and finding a great deal on a title loan in Miami can be challenging. Fortunately, there are loan options in Florida that can be financially beneficial to you! One of these options is a ChoiceCash Title Loan serviced by LoanMart1.
With ChoiceCash Title Loans, you potentially have access to a multitude of different benefits that are unmatched by other options1. Some of these loan benefits can include:
Loan approval can be done completely online and take only minutes1
Those with bad credit could possibly still qualify to borrow funds with a ChoiceCash Title Loan1
As you keep making all required payments on time, you may be offered the opportunity to borrow more money1!
Credit history does not always matter when it comes to receiving loan approval1
Honesty and transparency are staples with ChoiceCash Title Loans in Florida
Monthly payments can start low, and get even lower until the end of repayment2
Flexible loan options are available for qualified borrowers in Florida and beyond
Loan repayment terms can be extended up to three years3
Borrowers can continue to keep driving their vehicle during the repayment process
Competitive low interest rates are offered right from the start

What Happens if I Default on My Title Loan in Miami?
When you default on a loan, it means have not fulfilled the terms agreed to when you signed your contract. This can lead to repossession of the vehicle to satisfy the title loan debt, which can put your credit and your finances in quite a bind.
Fortunately, most lenders that offer auto title loans would rather offer you the possibility to refinance than spend time and money towing your vehicle and then selling it. With loan options like ChoiceCash Title Loans in Miami, Florida, repossession is only a last resort to failed payments. If you have found yourself unable to make your monthly payments, there may be options available to take advantage of.
Some of these potential options include:
1.      Keeping Communication Open
If you have found that your financial situation is changing, one of the best ways to combat repossession is to communicate with your lender early. Communicating with the lender can potentially mean:
Finding a better financial solution
Getting back on track to repaying your loan
2.      Consider Refinancing the Title Loan
If you have found yourself defaulting on your title loan in Miami, one option that you may consider is refinancing your title loan. Refinancing will generally mean lowering your loan payments per month, or negotiating a lower interest rate, which can also contribute to lower monthly payments. The lower the interest rate, the less you will pay in the long run. Refinancing can help to keep you from defaulting on your loan and having your car repossessed.
How Will a Title Loan Affect My Credit Score?
During the title loan approval process, you will need to submit some documents about your financials in order for a loan agent to accurately determine your loan terms and loan amount. Within this process, a credit check will be performed.
Hard Credit Checks: If you wish to proceed with acquiring a ChoiceCash Title Loan, you must go through a hard credit check. A hard credit check does affect your credit by a few points. But through continuous, on time car title loan payments, your reliability may reflect positively on credit.
Can I Get a Title Loan Online in Miami, Florida?
In this age of convenience, getting a title loan online is the ideal option. Waiting in line for hours at a bank can be frustrating, especially when the process can take weeks for you to receive validation and funding.
With ChoiceCash Title Loans in Miami, Florida, the loan approval process can be done:
Completely Online
Without Leaving Your Couch
In a Few Minutes or Less1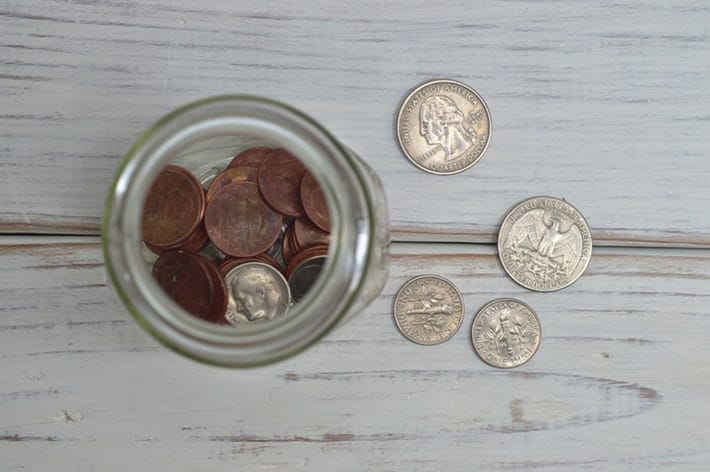 What are the Requirements for a Title Loan in Miami?
Qualifying for a ChoiceCash Title Loan in Miami, Florida can be easy, as it can all be done online! In order to meet the initial requirements for a title loan, residents in Miami will need to:
Be 18 Years of Age or Older
Own a Vehicle in their Name
Have a Steady Source of Income
After meeting these simple requirements, there are a few documents that will need to be submitted in order to receive eligibility for a loan1. The vehicle that will be used as collateral must be in good working condition .
Can I Get a Buyout or Refinance My Title Loan in Florida?
If you have taken out a title loan, but have found yourself defaulting on the loan, refinancing can be a potential route to take1.
Refinancing your loan with ChoiceCash Title Loans in Miami can mean:
Lower Monthly Payments
Lower Interest Rates
Saving Money
Consolidating Debt
One of the most common reasons for refinancing is the original loan payment has gotten too high for your financial situation. Refinancing can mean saving on interest costs, as well as long term savings on your monthly payments if they are lowered1. New repayment terms through refinancing can potentially mean consolidating your debt, and finding a loan option that better fits your financial situation.
Where Can I Get my Title Loan Money in Miami?
One of the benefits of ChoiceCash Title Loans in Miami is the ability to allow qualified individuals to have access to loan funding without the burden of having to travel far for it.
Residents in Miami have a multitude of funding options to choose from:
Direct Deposit
Receiving a Check in the Mail
Getting a Money Transfer
For qualified borrowers, ChoiceCash Title Loan funding is available to be picked up at any MoneyGram location in Miami, Florida. Below is a map that can lead you to all the various MoneyGram locations in Miami, along with some further location details for a few stores.
If you think a title loan could be the right financial solution for you, then contact LoanMart to see how they can help. Call 1-855-277-4847 to speak with a representative or fill out the quick 5-minute initial inquiry online to see if you are approved for fast and efficient funding today!