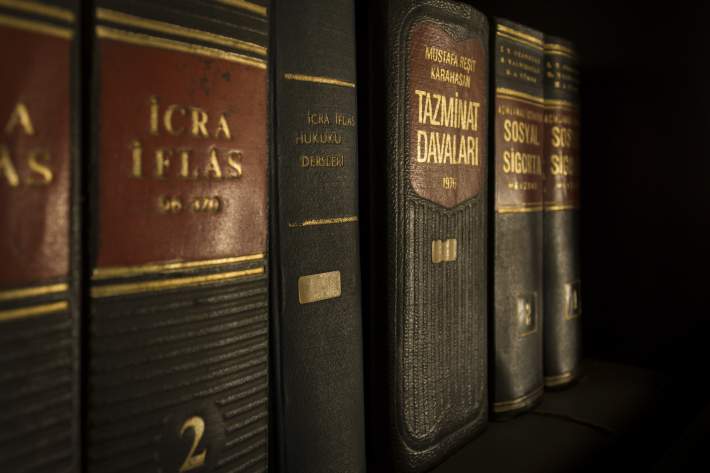 Auto title loans can be an easy and relatively painless way to get cash quickly, though it's important to understand the Texas auto title loan laws.
Texas introduced these laws to protect consumers and reviewing these laws can help you make better financial decisions. But what is an auto title loan and what are your rights as a borrower?
What Should You Know Before You Apply for an Auto Title Loan?
An auto title loan is a way of borrowing money using your vehicle as collateral. A lender will value your vehicle and then make an offer based upon how much it's currently worth on the market. Since you're using your vehicle to secure the loan, your credit score isn't the main determining factor for approval. For this reason, auto title loans remain a popular lending option for many.
Chapter 393 of the Finance Code explains the rules a credit access business must abide by when brokering a title loan. It can be a useful resource for anyone needing to know their lending rights.
Auto Title Loan Licenses
Firstly, before you even apply for an auto title loan, make sure the lender is licensed in the state of Texas.
Each location must also be separately licensed, so if the lender has three offices in your city, they must each have their own individual license. Licenses must be renewed every year and no one can give you a loan without first having a valid license.
You can also verify a lenders license by using ALECS, part of the Texas Office of Consumer Credit Commissioner. You can also speak to an agent by calling at (512) 936 7605.
Here's how to search for a specific license:
Licenses are made up of two parts, a master file number and the license number. Both these numbers appear on the license and are separated by a hyphen. For example, 12345-67890. The first number is the master file number and the second is the license number.
By entering these numbers into the relevant fields of the online search, you should be able to locate the lender license and verify its current status.
(If the business sub type shows as a credit access business then they're acting as a broker and you may be paying more than 10% on your loan.)
What Should You Know Before You Sign for an Auto Title Loan?
Before you even get approved for an auto title loan in Texas, you should have a reasonable idea of how much it could cost you. Whether you're at a physical lender's location or online at a broker's website, there should be a schedule of fees for an example loan that you can review.
For example, a $1,200 loan with 5 payments may show the interest (paid to the lender) as $93.32 and fees to the broker as $1,753.05. You should also see the APR (357.86% in this example), the term length (5 monthly payments or 150 Days), and the total you'll pay if you pay on time ($3,046.37 for this loan.)
The loan disclosure must include the fees and interest that must be paid when paying off the loan early.
Lastly, the disclosure should also have a cost comparison with other types of loans (credit cards, signature loans, payday loans, etc.), as well as data on consumer repayments and questions you should ask yourself before signing for the loan.
You should also see a notice advising you that an auto title loan is not intended to meet long-term financial needs and that refinancing the loan may incur additional charges.
Both the schedule and lending advice are required by law and the broker can be fined if they fail to make these available to you.
What Happens If You're Late Making Payments?
If you're late on your auto title loan payment, the lender is legally entitled to repossess your vehicle after seven days. They aren't required to go through the courts and the agent repossessing the vehicle is entitled to enter private property, as long as they don't disturb the peace or damage any property.
Once repossessed, the vehicle can be sold at auction and the lender will use the money to cover the remaining loan balance. However, unlike other states, in Texas the lender is not required to return any surplus from the sale to you. In other words, if you owe $3,500 and the vehicle sells for $4,500, the lender will gain an additional $1,000 from the sale.
If, however, the proceeds from the sale aren't enough to cover what's owed, you're still liable for the difference. As a result, you may be subject to phone calls from the lender, or the lender may pursue the matter legally through the courts.
Is an Auto Title Loan the Right Solution for an Urgent Cash Need?
The rules and regulations explained here are true for the whole of Texas, but there are some towns and cities that have applied lending additional rules of their own.
For example:
Dallas has restrictions on how much a consumer can borrow and where lenders can operate.
Killeen has restricted borrowing to 20% of a consumer's monthly income.
Dallas, Houston, San Antonio and Austin have loan amounts limited to 70% of the vehicle value or 3% of the consumer's annual income, whichever is less.
You should always check to see which rules apply at your lending location before borrowing money. If you need money quickly to cover a short-term emergency expense, and you're able to comfortably make the monthly payments, an auto title loan could be just the solution you're looking for!
If you need just a little more funding to make ends meet, ChoiceCash Title Loans allows you to apply for additional low rate funding.1,2