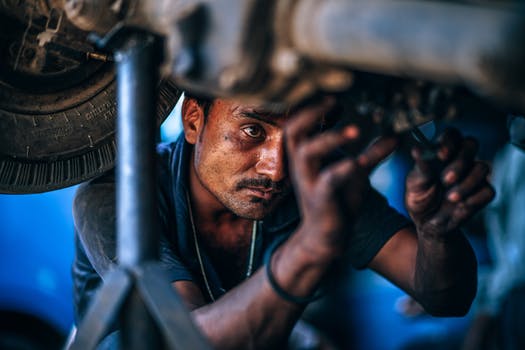 Title Loans for Car Repair
When your car is in need of repair and you don't have the emergency cash for it, you might be tempted to just make do with how it is for the moment until you are able to save the money to get it fixed. The risk, however, is that you allow your car to further deteriorate since it will be forced to perform despite its compromised condition.
The good news is that you do not have to resort to letting your car run in the condition that it is just because you do not have the means to have it repaired. What you can do is to get a car title loan. In a car title loan, you use the title of your car in exchange for money. LoanMart will keep a lien on your car during the payment period, and when you have successfully paid off your loan by the end of the payment period they will arrange for the lien to be released.
Features of Car Title Loans
Washington title loans are a very useful type of loan because of a number of features that it is known for:
Short term. Car title loans usually have a period of about six months to as long as two years. For people who are looking for a quick solution that will not require them a lifetime to pay off, car title loans are a good idea to try.
Small but significant loan amounts. The maximum loanable amount you can get from a car title loan would be the maximum value that the loan officer would have assessed your car to have. It might not be enough to suffice for an entire year's college tuition fee, but it certainly is enough to pay for something like extensive car repairs.
Require only a few documents. Car title loans are easy to prepare for and process because they will not ask you for your entire life's documents in order to be approved. The usual requirements that LoanMart asks for people who apply for car title loans include: the car's lien or title, proof of identification, proof of residence, and proof of capacity to pay like an income statement. While there might be cases wherein additional documents may be needed (especially for applicants who are unable to show their capacity to pay right off the bat), these are the usual requirements for most people.
Short processing time. Because car title loan applications require only a few documents, it is easier for LoanMart to go over and attend to the rest of the processing steps with each client. In fact, you can expect a call back within minutes in most cases after submitting your application.
Efficient ways to claim your money. Once your car title loan has been approved, you get to decide how you want to claim your money. Think it is much easier for you to pass by and claim a check? That's a good option that LoanMart will agree to. Or maybe you want to claim it via MoneyGram? LoanMart also offers that kind of option. In fact, compared to many other loan providers LoanMart has the most extensive list of ways that you can get your money (as well as submit your loan application).
The freedom to use your car. When you apply for a car title loan with LoanMart, one of the benefits that you get is being able to drive your car even when the loan period is active. This is even true for people who are planning to apply for a car title loan with a vehicle that they are still paying for.
Good working relationships. One of the things that make people hesitate when it comes to applying for a car title loan is the fear that they will have to deal with a ruthless loan officer who is only after their money. With LoanMart, the opposite is true: the loan officers work with you until you are able to arrive at an amount, monthly payment total, and payment period that you find to be the most manageable. To make the long story short, the kind of loan you will get would be the best possible option taking into consideration your personal circumstances and how LoanMart can best assist you.
How You Can Use Your Car Title Loan for Repairs
As you can see, it is very easy to muster up the courage to apply for a car title loan with LoanMart – especially if the money will be used for something urgent and necessary, like seeing to your car repairs. There are many things you can do with your loan amount, car repair-wise:
Getting your tires changed. Well-used cars have tires that are on the worn side, and when this is the case you might be setting yourself up for danger on the road because your tires do not have the proper traction. If you have already had your car tires rotated in the past, then you can use your car title loan to purchase a new set of four. This might be a sizable expense, but one that you will want (and have) to make to extend the life of your car and elevate its safety factor.
Fix all electricals. Lights, radio, signals – any one of these things can experience defects at some point in your car owning history and will naturally require attention. You may tend to ignore these things because the car can run even if these happen, but beware: a flickering (or dead) bulb can cause confusion on the road with other drivers who may not see you as an approaching vehicle. Lack of signal can take other drivers by surprise since they cannot anticipate your turns. The absence of a radio can make a car ride pretty boring, or you miss out on some important piece of newsflash that might otherwise have you turning to another road when your original route is jam-packed with traffic or has some sort of obstruction.
Improve on heating and air conditioning. It might be hard to prioritize air conditioning during the winter months and heating during the summer months, but you would not want to wait until it's scorching hot or freezing cold to have attended to the task of fixing your car heater or air conditioning. You might be able to bear the discomfort, but if you have people who ride with you then you may want to see to this type of repair to ensure that they do not suffer as they ride with you (especially if it is children or elderly, or even folks who are sensitive to heat or cold).
Attend to the cosmetic repairs you've collected over the years. Want to put an end to its tired look, using the money for a car title loan can very well be enough to get a paint job and fix the dents and bumps you've accumulated over time? You shouldn't wait until your car looks like a poorly beat up tin can before you finally fix everything, especially if you use it for work and would like to make a good impression!
Some Car Title Loan Usage Tips
When you finally decide to get a car title loan to see to the repairs of your vehicle, don't forget to:
Get the best quotation for the job. The amount from a car title loan will depend on your vehicle's market value, which is why you should scout around for car repair rates that will fit your budget while meeting your expectations in terms of quality.
Make a habit to pay your monthly payment on time. Missing a month or two can extend your payment period or have you forking up some more for added interest rates or penalties.
Choose a monthly payment amount that will not totally disrupt your regular monthly budget. If you can, try to pick the monthly payment that you know you can afford with your paycheck so you are more confident about paying for it.
Now that you know all of these things about car title loans used for car repairs, what are you waiting for? Start gathering your documents and submit them to LoanMart soon!