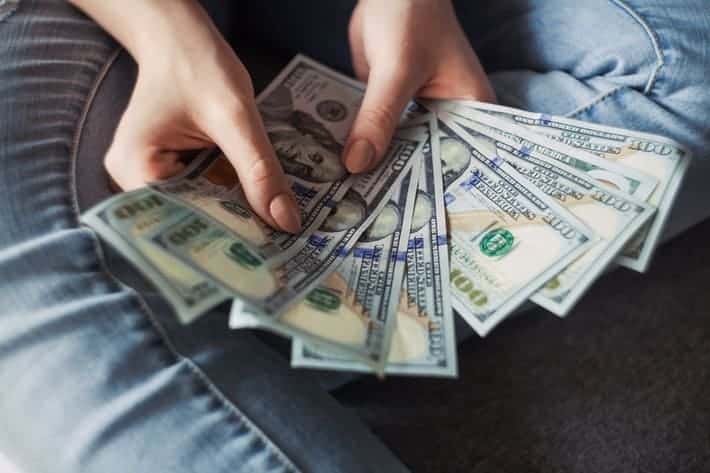 If you need money urgently, a car title loan can be a quick and easy solution. By using your vehicle's title as collateral, you could have the cash you need the same day1– but after the money's gone you're left with the payments. Fortunately for qualified residents of Killeen TX, there's ChoiceCash Title Loans, serviced by LoanMart, a new title loan that continues to reward you even as you repay the money. So what is a ChoiceCash Title Loan, and how may it benefit you?
What Are the Benefits of a Car Title Loan?
Title loans work by using your vehicle's title as collateral, allowing you to borrow money against the equity in your car. The loan decision is based upon your vehicle's value and your ability to repay the loan, so regardless of your financial situation or credit score, you're more likely to get approved for a title loan than a regular personal loan1.
Title loans also offer borrowers a less expensive alternative to payday or cash advance loans. Those services offer less money, often require borrowers to pay back the loan within just a few short weeks and can charge and annual percentage rate of over 500%.
How Does a Title Loan Work?
Title loans work in much the same way as a regular personal loan. After you receive your funds, you make the agreed-upon monthly payments until your loan (including interest) is paid back in full. You typically have anywhere from two to five years to repay the money, but the longer the term the more interest you'll pay. The big difference between personal and title loans is that the borrower is required to surrender the title and the lender is added as a lienholder. Once the loan is repaid in full, the lender removes the lien from the title and a clean copy of the title is then sent to the borrower.
With a ChoiceCash Title Loan you may be able to get your money the same day1 and you have up to three years to repay the money3.
The first good news is that there are no prepayment penalties, so if you decide to pay off the loan early, you won't have to pay any additional fees.
How is a ChoiceCash Title Loan Different From a Regular Title Loan?
The big difference comes as you make your payments. With regular personal or title loans, the interest rate and payments are fixed throughout the lifetime of the loan.
For example, you might agree to make 36 payments of $358.22 every month. While this might suit your budget, it also means you're not seeing any other benefit once the money's been spent.
A ChoiceCash Title Loan works differently. As you make your payments each month, your interest rate drops and so do your payments2.
By the end of the loan, you could be paying almost half the amount you were paying at the start. By reducing your payments, you reap the benefits by putting the savings back into your pocket.
But that's not the only advantage to a ChoiceCash Title Loan. If you decide you need more money at a later date, you can potentially borrow more – but at the same low rate you're paying on your current loan2.
If, for example, you've already made payments and earned yourself a rate drop, you won't lose that low rate by borrowing more.
There are, of course, many online lenders who offer title loan services to Texas residents, but there's only one ChoiceCash Title Loan. The application process is quick and simple and you could get a loan decision in just a few minutes.
See our options for Title loans in Texas, or call 1-888-925-9368 to get started!
With the flexible ChoiceCash Title Loans process, your interest rate could be cut in half or more by the time you pay off the loan.2