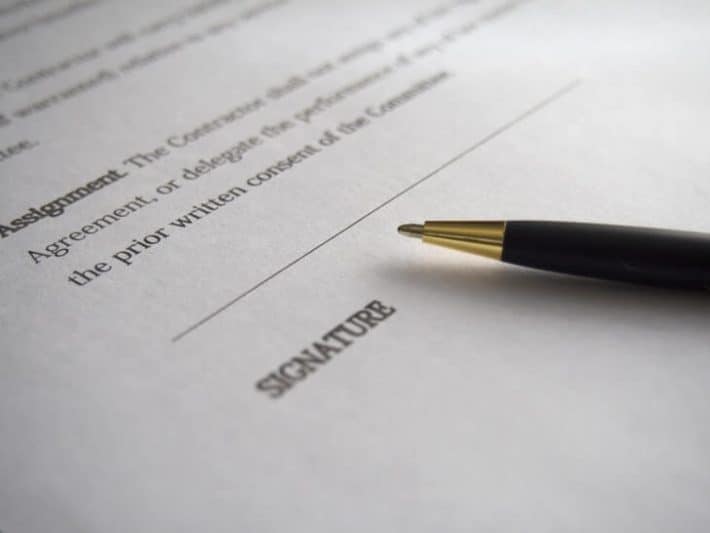 What Documents are Required for Title Loans in Texas?
A car title loan is a type of lending that uses the equity of a vehicle to make funding available1. These loans are available for eligible residents of Texas. When inquiring for one of these loans, there are going to be a few documents that will generally be needed.
Here is more information on the documents that will be required for a car title loan in addition to details on a unique kind of car title loan lending known as ChoiceCash Title Loans serviced by LoanMart.
The General Documents that a Person Will Need for Title Loans in Texas
In order to get a car title loan in the state of Texas, a borrower will generally need the following documents:
A valid government-issued photo ID (state ID, driver's license, or a passport)
The car title in the applicant's name
Proof of income (paystubs or bank statements)
Proof of residence (recent mail or lease/mortgage information)
Four references
Photos of the car (all four sides, the VIN and the odometer)
Other documents that may be requested for clarification of information
Why Do Lenders Need These Documents for Title Loans in Texas?
When looking for a car title loan, an applicant may be curious about why those documents are needed.
Here are a few reasons why car title loan lenders need the documents listed above:
To Verify a Person's Identity—When a person applies for a car title loan, it is extremely important for lenders to verify the applicant's identity. This for both financial protection and legal reasons.
To Verify Ownership of the Vehicle— As mentioned above, an important part of the title loan process is going to be the vehicle that is involved. And so, before moving forward with an applicant, lenders need make sure that the vehicle involved is solely owned by the person who is applying for the loan.
To Verify Loan Repayment—Credit history is not a huge factor for eligibility with car title loans. And so, lenders need to see documents proving steady income and one's ability to repay the loan.
Will Lenders Protect My Information When Applying for Title Loans
All lenders are different, and so, will have different measures for how they handle and store your information. To make sure that your documents and information are safe, it is important to do extensive research on the lender before working with them.
Why Choose a ChoiceCash Title Loan for Lending in Texas?
A ChoiceCash Title Loan is a unique type of title loan lending that is available for residents of Texas to inquire about. ChoiceCash Title Loans make the lending process easy, fast, and flexible—not to mention, safe and secure.
When working with these loans, the process will involve just a few easy steps:
1) Apply for a ChoiceCash Title Loan
A person can apply for a ChoiceCash Title Loan online, over the phone, or in person. The initial inquiry process only takes a few minutes and requires basic information.
2) Speak to a Loan Agent
Once your initial car title loan inquiry is submitted, a loan agent will establish contact to discuss eligibility and the next steps. Once eligible, a loan agreement is generated for you to sign.
3) Get Funding
Once the loan agreement is signed, funding can be sent straight to a bank account, mailed as a check, or picked up at any local MoneyGram location.
What are the Different Benefits Associated with a ChoiceCash Title Loan?
ChoiceCash Title Loans come with tons of unique benefits, such as:
Honesty and Transparency—When signing up for a ChoiceCash Title Loan, a borrower will know exactly what they are getting into! A loan agent will make sure to explain everything in a clear and concise way. Additionally, when it comes time for repayment, there are no hidden fees or large payments at the end of the loan to worry about.
Competitive Interest Rates—ChoiceCash Title Loans have highly competitive interest rates, especially when compared to other similar lending types.
Loan Rewards—One of the most unique benefits of a ChoiceCash Title Loan are the loan rewards. With on-time steady payments, a borrower can earn lower loan payments and lower rates each month2. Along with that, in the future, a borrower can get apply for more funding at an incredibly low rate1, 2!
Flexible Repayment Options—With a ChoiceCash Title Loan, a borrower can get up to 3 years to pay back their loan3. This is three times as long as the average lender. Additionally, a borrower can choose to pay their loan off as early as they want without any fees or penalties.
To get started with a ChoiceCash Title Loan in Texas, head over to the inquiry page and fill out a short form. A loan agent will then get in contact with you to discuss the next steps.
When applying for a title loan in Texas, an applicant will need to have a handful of documents. These documents are necessary to verify various key pieces of information. Once these required documents are sent in, it only takes a few additional steps to get funding with a car title loan in Texas1!
With ChoiceCash Title Loans, you may be able to secure more funding in the future with even lower monthly payments!1