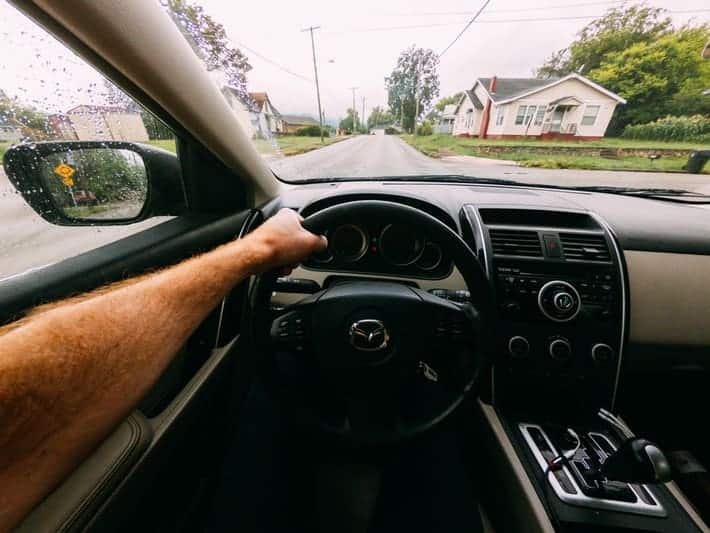 If you are facing unforeseen financial troubles, a car title loan might be a great way to regain financial stability!
When this happens, a lien will be placed on the title of your vehicle. ChoiceCash Title Loans, serviced by LoanMart, shed some light for the good folks of Flower Mound, Texas on what a lien holder is exactly.
What is a Lien Holder for a Car Title Loan in Flower Mound, Texas?
When it comes to a title loan, a lien holder is essentially an owner of your vehicle. The way it works is that the lien holder will sign their name onto the title of your vehicle, giving it a lien.
The lien will give the title loan lender ownership of your vehicle. Once you have finished repaying your title loan, the lender removes their name from the title and returns full ownership to you!
Benefits Flower Mound Residents Could Take Advantage of with ChoiceCash Title Loans
ChoiceCash Title Loans are one of the greatest lending options for Flower Mound, Texas residents to obtain fast funding1.
ChoiceCash Title Loans come with some great perks for approved borrowers as well, such as:
ChoiceCash Title Loans offer customers more flexibility throughout the process
You could have some more wiggle room with repayment–up to three years3!
You will have honesty and transparency directed your way throughout your experience
Terms offered are highly manageable because they are personalized to fit you1
You could still get approved despite having a financed vehicle or existing loan1
People seeking a ChoiceCash Title Loan with bad credit may still qualify for funding1
As you keep paying your ChoiceCash Title Loan, your interest could go down monthly2
With ChoiceCash Title Loans, rates stay competitive
If you are approved, you can choose how to receive your funding
You could apply to borrow more funds for the same reduced interest loan2
Flower Mound, Texas Folks Should Prepare These Documents
Though getting funded with a ChoiceCash Title Loan in Flower Mound, Texas is quick and convenient, customers should still prepare these identifying documents:
An up to date vehicle title in the borrower's name
Proof of income (bank statements, paystubs, recent tax information, etc.)
Four close personal/professional references
Proof of residence (apartment lease, mortgage statement, utility bill, etc.)
Multiple photos of the vehicle from various angles
Texans in Flower Mound Could Find Tons of Uses for ChoiceCash Title Loan Funds!
There are several uses a Flower Mound, Texas resident could make with a ChoiceCash Title Loan, as there are nearly limitless uses. So, no matter what type of financial crisis you may be facing, you could cover it with a title loan.
Some great uses Flower Mound residents could make of a ChoiceCash Title Loan:
Gaining much needed relief from debt
Gathering any extra funding you might need to pay for legal assistance
Taking care of getting this month's rent or mortgage payment
Having what you require to schedule important home repairs
Being able to quickly repair your vehicle
Giving a departed loved one a beautiful funeral service
Paying medical debt you have acquired from receiving necessary care
Pick Up Your ChoiceCash Title Loan at Your Flower Mound MoneyGram Location!
There are tons of convenient ways for Flower Mound residents in Texas to retrieve their title loan funds.
Some of these methods for fund retrieval include:
Mailed Check
Money Transfer
Direct Deposit to a Bank Account
Now, it is easier than ever for ChoiceCash Title Loan borrowers in Flower Mound, Texas to get their money in person. Approved title loan funds can be easily retrieved at the closest MoneyGram location!
Apply for Fast Funding in Flower Mound, Texas!
If you are a resident of Flower Mound, Texas who is down on their luck and could use some financial assistance, then do not wait around!
Apply today for a one of a kind ChoiceCash Title Loan serviced by LoanMart and you could be back to the good life before you know it1!
A ChoiceCash Title Loan is a perfect solution for emergency funding because the loan process can be completed in only a few simple steps, and funding could be made available very quickly.1