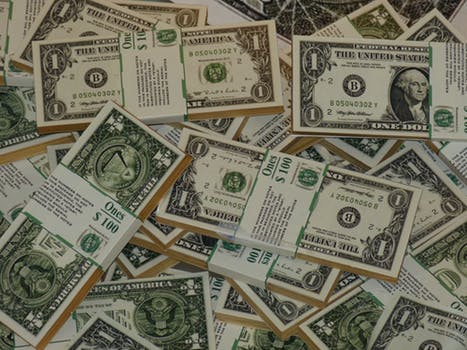 Why Get a LoanMart Title Loan?
Car title loans are great for any situation where you need cash fast. This is the easiest and most hassle-free way to get a loan. Car title loans with LoanMart can help you get money based on the value of your car and your ability to repay the loan1. Do you have unexpected expenses? Not to worry! A title loan is secured by your vehicle's title. You can use it to generate fast cash.
Unexpected expenses wait for no one. These are some examples of customers who have benefitted from a LoanMart Title Loan:
Pay off a payday loan and get much lower interest
Helping a family member or close friend
Vacations, Gifts, Holidays
Paying taxes
Buying a house
Buying a wedding ring or wedding gifts
Buy an additional car
LoanMart doesn't require you to physically bring your car in either. You can keep driving your car while meeting a flexible payment schedule and arrangement. There won't be any changes in your life while you are still making payments for the loan. No matter why you need money fast, a LoanMart Title Loan could be the solution for you.
These are Some of the Many Benefits of getting a Car Title Loan:
The biggest benefit of a car title loan is that it enables you to get the money you need quickly. Financial emergencies come up unannounced and regardless of how prepared you are. Finding a good loan option to help you out is always the best idea. You need a loan that can be processed quickly to relieve your stress now, not tomorrow. Emergencies don't wait and no one should tell you to go home and come back later.
At LoanMart we know you have enough on your mind to put up with. That's why we go out of our way to help you out. Ours is a simple process, that involves evaluating your car to make sure it is worth the amount you need to borrow.
A LoanMart car title loan is always a good solution when you are pressed for cash. It is also easy to turn down, as there are no obligations if you think it isn't a good fit. Anyone with a car is eligible to get a title loan as it is secured based on collateral (your car title) and your ability to repay the loan1.
Unlike unsecured loans that have no collateral, title loans have more competitive interest rates. This can help you get out of your situation with ease and efficacy. Car title loans are perfect for anyone who doesn't want their credit to be the sole deciding factor for loan decisions. A bank or any other traditional lender may not be able to give you the money you need, but if you have a car, a title loan can help you just fine.
Still have questions? Our friendly agents will evaluate your needs and vehicle to give you some possible options free of charge. All you must do is fill a short application out and our team will review terms and conditions before the loan signing. It's really as simple as that! Once the loan is approved, the money will be wired to your preferred method of payment within one working day3. Our title loans vary based on several factors including the equity of car value, and the ability of the customer to repay the loan on time each month, and state laws1.
The fact that you can keep the car and still drive while you have a loan out is an added convenience. At LoanMart  we only add ourselves to the title as lien holders, generally this process can be done online.
At LoanMart we have a dedicated team of employees providing quality services to current and prospective clients without any discrimination based on social class or credit history. Our team is available to ensure that you get the help you need. You can even make inquiries about our services without obligation. We will give you all the information about our loans and what we expect from you before signing any contracts. That way you know everything that is necessary about us and the nature of the loans.
How to Get a Title Loan from LoanMart?
The process of getting a title loan at LoanMart is very fast and easy1. You can apply for the title loan online or visit LoanMart. Most of the documents you will need to present may already be in your possession. Our team will assess the equity value of your vehicle and use it as collateral to apply for the title loans.
Fun Fact: LoanMart gives you multiple repayment terms.
If you are interested in getting started, you can apply for the loan through your computer, tablet or smart devices. Our title loan application forms are available on our websites for free. Potential borrowers can download them and file for a title loan.
Who Qualifies for Title Loans?
If you need a loan, LoanMart can help. Whether you are a self-employed professional, employed or unemployed, you may still qualify for the title loan1. We act in accordance to federal laws that prohibit discrimination against a borrower's source of income. All that matters at LoanMart is equity of the vehicle and the ability of the customer to repay. That's it!
Our experts are willing to help get a title loan that best suits your level of income. For more information about pre-qualification and applications for title loans, contact us online or visit one of the LoanMart's participating stores in your neighborhood.