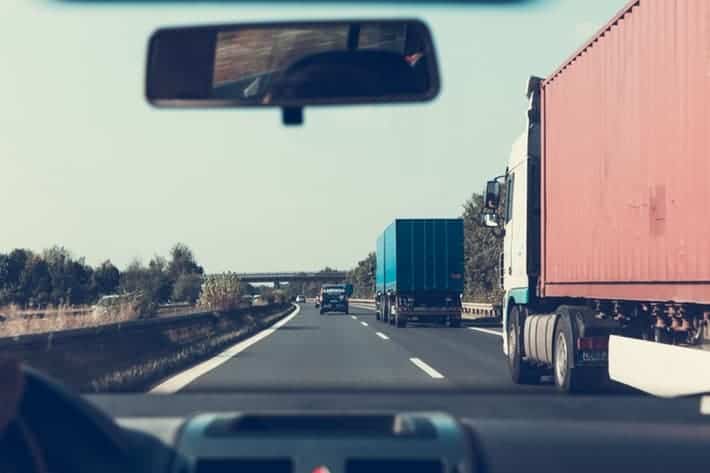 Will My Car Be Repossessed if I Don't Pay a Title Loan in Clarksville, TN?
If you've taken out a title loan in Clarksville, Tennessee, and you're wondering if the vehicle will get repossessed if you fall behind on payments, know that ChoiceCash Title Loans serviced by LoanMart leaves repossession as the absolute last resort.
Rather than having the car repossessed due to falling behind on payments, there may be other opportunities available through ChoiceCash Title Loans to take advantage of.
What is a ChoiceCash Title Loan and Are They Available in Tennessee?
A ChoiceCash Title Loan is simply an approved title loan that uses your vehicle's title as collateral to secure funding. ChoiceCash Title Loans offer some of the most flexible refinancing options, as well as longer loan terms, excellent customer service, and competitive interest rates1. Unlike other title loan choices, ChoiceCash Title Loans provide borrowers with more options!
I Can't Pay My Title Loan in Clarksville, What's Next?
If you can't pay back your title loan in Clarksville, Tennessee, and you are worried about getting your car repossessed, there may be alternative options available to you instead of a repossession.
Rather than lose your vehicle, ChoiceCash Title Loans will try to work with you to achieve a better repayment process by offering alternative solutions for your current financial situation.
These alternative options can be:
Refinancing your current loan1
Communicating with your loan agent to find a solution
Prioritizing your title loan payments
Budgeting
Selling clothes and household items online through offer sites
Asking for an extension plan
Residents of Clarksville, Tennessee can take advantage of alternative solutions regarding the repossession of the vehicle. Through different methods, giving up your main mode of transportation may not be necessary! With a helpful ChoiceCash Title Loan agent, you could find a solution that works best for your unique situation.
How Do I Refinance My Title Loan in Clarksville, Tennessee?
ChoiceCash Title Loans offers residents of Clarksville, Tennessee the unique option of refinancing their auto title loan1. Even if your car title resides with another lender, ChoiceCash Title Loans may still be able to transfer your title and help you refinance your loan upon qualification.
When considering refinancing an existing car loan, ChoiceCash Title Loans may potentially pay the remaining loan balance you owe with your current lender and transfer the balance into a new loan account with incredible benefits1.
ChoiceCash Title Loans can be the ideal lending solution when considering refinancing a title loan1. With potentially lower interest rates and lower monthly payments, ChoiceCash Title Loans may be able to help you obtain one of the best refinanced loan deals to suit your current financial budget. ChoiceCash Title Loans offers competitive rates and excellent customer service to help you get the money you need, when you need it!
A Few Things to Consider Before Refinancing
If you're considering refinancing, try communicating with your current title loan lender. For the most part, lenders would rather work with you during a temporary hardship to form an alternative payment plan rather than repossess your vehicle, which can be costly and not worth the money.
Another option during your communication with the lender is to ask for a loan extension or different repayment plans. During a loan extension, the lender will use the payments you miss and simply add them to the end of the loan.
This increases your loan term but can also increase your interest rate. It can be a very temporary solution to defer, but in the long run may not be best financially.
During these processes, consider trying to prioritize your payments. This can be done using a budget plan, which separates financial needs from non-necessities. This can help budget for your title loan and decrease unnecessary spending.
Budgeting can be done through recording your expenses, whether it be through a program like excel, or through balancing your checkbook at the end of every week. Decide on your priorities for the month, and make saving money automatic with your paychecks.
Additionally, another option may be to sell your belongings on various internet platforms to gain some extra income during your financial need.
Why Refinance with ChoiceCash Title Loans in Clarksville, Tennessee?
Residents of Clarksville, Tennessee can take advantage of the glorious benefits of ChoiceCash Title Loans to refinance their current loan, and potentially acquire a flexible payment plan that suits your financial needs during an emergency or financial bind1.
No Hidden Fees
While other lending options may have burdened you with hidden fees, ChoiceCash Title Loans remain completely transparent throughout the lending process. When refinancing your title loan through ChoiceCash Title Loans1, there's no need to stress about hidden fees creeping up on you.
Lower Interest Rates
Another advantage of refinancing through ChoiceCash Title Loans is the low interest rates. Over time, the interest rate of the title loan could decrease during the repayment process of the loan2. This can mean that over time, you could be paying half the original interest rate!
Longer Title Loan Terms
When you are not able to pay your title loan, and are worried about repossession, one of the advantages of choosing ChoiceCash Title Loans to refinance is potentially receiving longer loan terms1.
Most auto title loans in Clarksville, Tennessee have shorter loan terms, which can increase monthly payments and interest rates, ultimately creating a more difficult repayment process. Through ChoiceCash Title Loans, receive longer loan terms to help you stretch out your payments for convenience1!
By refinancing through ChoiceCash Title Loans, you may have access to longer loan terms, lower interest rates, and potentially lower monthly payments to help with your financial needs1! Get the money you need without waiting any longer!
Ready to see if you qualify to refinance in Clarksville, Tennessee? Contact ChoiceCash Title Loans at 1-855-914-2945 or apply online!
With a ChoiceCash Title Loan, you will have expert help at your fingertips during every step of the loan process.