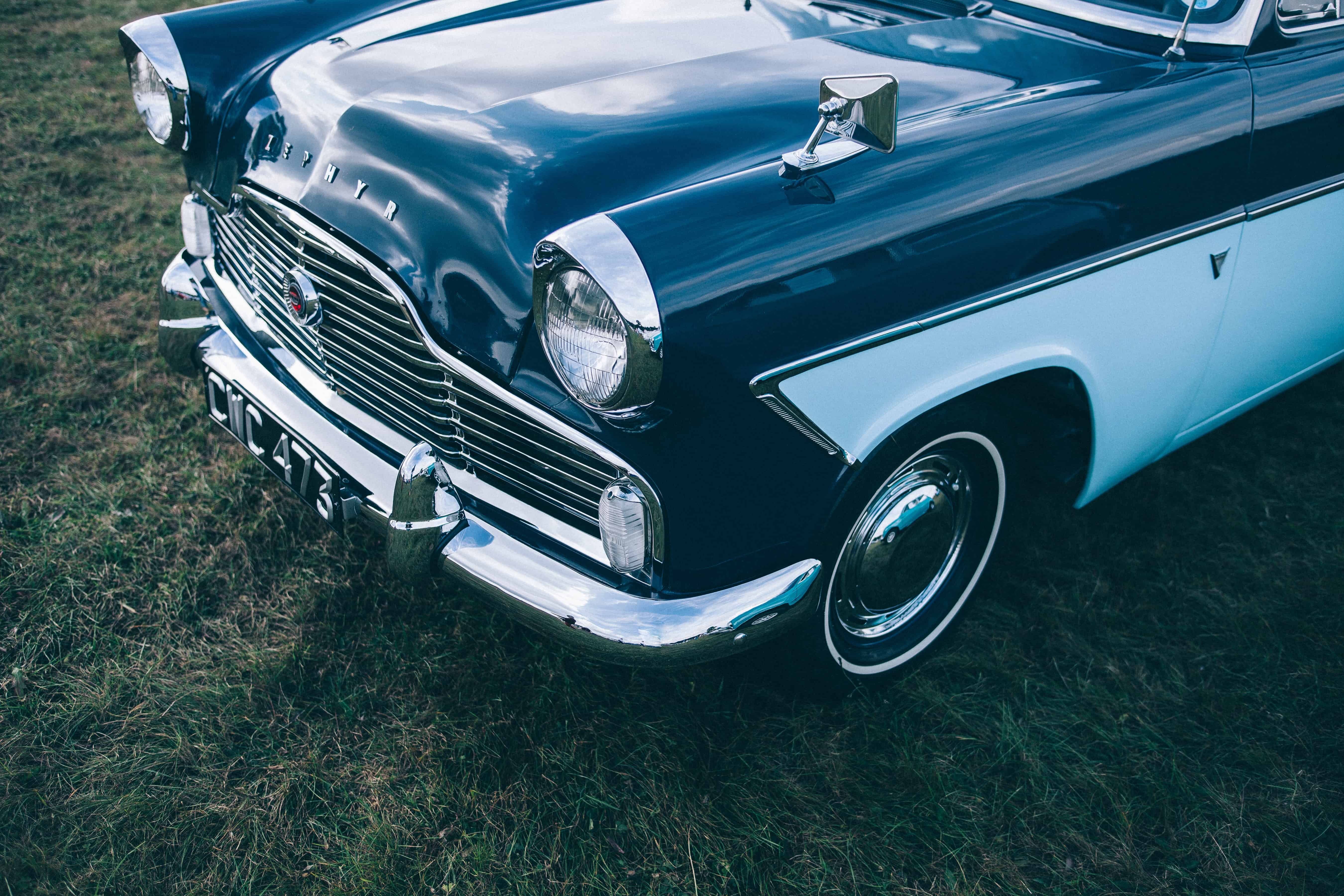 A car title loan is a loan where the vehicle's title is put down as collateral. If a person in Charleston is looking for a car title loan they are probably wondering how old of a car lenders might accept. In any city in the United States, including Charleston, there are some lenders that require a vehicle to be of a certain year. However, there are other lenders in Charleston that could accept an old car for a car title loan as long as the borrower has a lien-free title, and the car is in safe, working condition, along with other qualifying factors.
Why Does Age Matter with Car Title Loans in Charleston?
The year a car is manufactured may be a factor in determining a car's value and ultimately the value of the car title loan. The age of a vehicle can impact its value in a couple of ways:
General Age– Sometimes, a newer car will be worth more than an older car (Keep in mind that there are many exceptions to this rules, such as classic cars)
The Mileage – Generally the older a car the more mileage it will have. Having a higher mileage usually decreases the value of a car, while having lower mileage may increase the value.
Working Condition– Sometimes older cars don't run as well as newer ones and this may impact value
Physical Condition– Older cars, if not taken care of can have more physical damage such as rust when compared to younger ones.
Other Than How Old a Car Is, What Other Factors Determine the Value of a Car?
Other major factors that lenders use when figuring out the value of a vehicle include:
How is Condition Looked At?
There are a few ways that lenders inspect the condition of a vehicle:
Some lenders ask for the borrower to bring them their vehicle to look at, to their business location
Others may ask for several pictures of the vehicle
Or lenders may ask for the borrower to fill out a checklist online (essentially letting the borrower do the inspection at home)
Some lenders may do a combination of these methods of inspection
Keep in mind that the inspection may occur on both the exterior and interior of the car being put up for collateral. So it is best to fix the small things, and just clean up a vehicle before putting it up for condition inspection.
Why is the Value of the Car So Important in Car Title Loans?
The value of the car is important because it serves two main purposes in the title loan process.
The value of the car is a large factor in determining in the amount that the borrower may receive.
In car title loans, the lenders' only security is the vehicle, and so they want to make sure they are taking a calculated risk by giving out a loan.
Flexibility with Car Title Loan Lenders in Charleston, When it Comes To Old Cars
All lenders vary when it comes to the types of vehicles they will take. In some states there has to be a minimum value the vehicle must bring in. While in other states there is a range for the age of the car that can be accepted for a car title loan. Fortunately for the residents of Charleston who have a very old car, there are no state laws that the lenders have to follow in regards to the age of the car.
What Kind Of Flexibility With Old Cars Does Loan Mart Offer in Charleston?
At Loan Mart we will take a look at ANY car that is in safe, working condition. Here, at Loan Mart we may also accept classic cars. We make the conditioning process simple. It can all be done mostly from home. At first, we will ask you a couple of questions and will ask for a couple pictures of the vehicle. To try us out for your title loan, get into contact with us via; phone 877-787-4923, text 818-521-2470 or by email customerservice@800loanmart.com.
What Do I Need to Get A Car Title Loan in Charleston?
In order to get a Car Title Loan in Charleston, in addition to having a safe, working vehicle, an individual may need to have the following:
A Government-Issued Photo ID (driver's license, passport)
Proof of Income (pay stubs, bank statements)
Lien-Free Title
Vehicle Inspection (the method depends on the lender)
Once the lender collects all of this personal information, along with the information for the vehicle they can begin the process of a car title loan1. They will work with the borrower's income to come up with interest percentage along with a repayment plan.
Car title loans could be a good option for people who have bad credit or bad credit history. If someone with an old car looking to get a car title loan in Charleston, they might be thinking about their car's value. A vehicle's value plays a large role in determining eligibility and amount of a car title loan. There are some lenders in Charleston who have age ranges for the vehicle's they accept. However there are other lenders in Charleston like Loan Mart that may accept many kinds of working vehicles, despite its age.