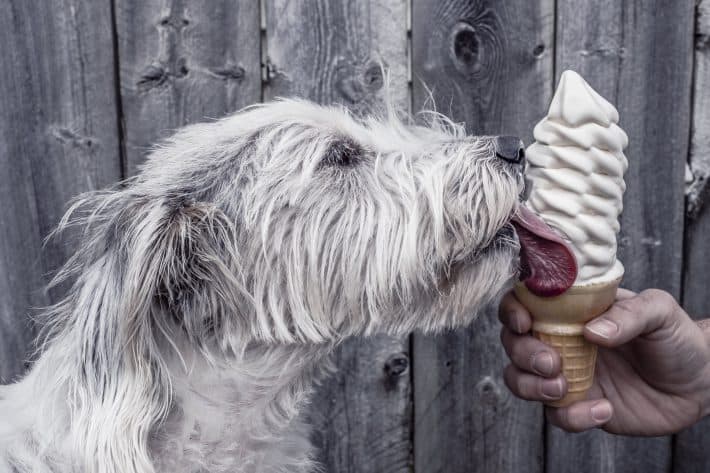 As soon as you invite a pet into your home, they become family. Unlike family members covered by insurance, what do you do when your pet gets hurt or sick? Figuring out how to pay for pet emergency expenses is a matter of life or death when it comes to our pets, so you should be prepared for the costs of emergency expenses. Here are some common emergency pet visits:
Vomiting/Diarrhea
Trauma (road accident, fall, bite)
Severe collapse due to disease
Breathing problem (asthma, allergic reaction)
Stones/Cystitis
Poisoning
Bloat/Gastric dilatation volvulus
Epilepsy
Stroke/Neurological problem
Eye problem
With visits like these expect big expenses. However, they don't have to be with emergency cash from title loans. In fact, title loans from LoanMart can be fast and easy to receive in as little as a day3. Before we talk about title loans that can help you and your little friend, let's look at how you can take care of these expenses in other ways.
How to Pay for Pet Emergency Expenses
Pet expenses can range from $80 to $1,000+ in funds. Depending on the severity of your pet's situation, paying for them to survive could break the bank. But, the last thing we want to do is pay for less-than-ideal care or euthanasia – even if the condition is flexible. If you are in need of emergency funds for your pets, there are a variety of different ways that you can get the money you need to pay for their emergency hospital visit.
Disposable Income
If you are some of the lucky few that have the ability to use their income to pay for the emergency hospital bill for your pet, then you can use it. You could also have brought your pet to the emergency visit and wound up paying the bare minimum fee and some antibiotic medication. For those higher expenses like bloat or a car incident, you might need one of the options below to cover the thousands to pay for the expense.
Friends & Family
If you don't have the ability to pay the pet expense by yourself, ask a relative for a generous donation or take out a loan with them. Borrowing money from a friend or family member is the next best option, especially if the family member has wonderful memories and emotional ties to the pet, as well.
Credit Card
With good credit and a high credit limit, consider paying for your expenses with a credit card. It's easy to throw a couple hundred to a thousand dollars onto your credit card and pay it once you have the funds or over a monthly period. But, if your pet has racked up a hospital bill that's a couple thousand dollars, it may be harder to find a credit card you can use with that much limit available.
Third-Party Health Care Credit
There are many third-party health care credit programs you can enroll in. You can use them for many health expenses that your insurance doesn't cost like pet expenses, cosmetic care, and other necessities your health care doesn't cover. They let you set up a payment plan similar to a credit card. You have to be careful, though, because if you miss just one payment or are late on your payment, the interest rate spikes dramatically.
Charity Funds
Some hospitals will collect charity funds from local pet owners who have the ability to donate. You can ask your pet's hospital if they have any charity funds you can use, but you shouldn't rely on them. Most of the time, the charity funds are scarce, and some private hospitals might make you prove you don't have the capability of paying the funds another way.
Personal Loans
If you don't have the credit limit, you can apply for a personal loan with your bank or other companies online. Most of them require a good credit score, but don't worry if you don't have the perfect score. There are companies that allow you to use items as collateral for the loan until you pay it off.
Title loans from LoanMart for example may have an option for those who might need financial help for their pet expense but have bad credit1. Title loans with LoanMart may provide fast and easy cash that doesn't place high importance on you credit score, and may help you get competitive deals on title loans. You can check out our loan options on our website.
What you pay for pet emergency expenses
When it comes to pet emergencies, they can get pricey. Any out-of-hours veterinarian visit fees are a lot higher than daytime fees because they need to provide the staff with the compensation. An initial evaluation to figure out what could be wrong includes different requirements that range in price:
ER Exam – $75-125
IV Catheter – $60-75
IV Fluids – $50-75
Blood tests (basic) – $75-150
Urine tests (basic) – $25-50
X-Rays (basic) – $75-150
Blood pressure measurement – $25-50
Pain medication – $40-60
Hospitalization/Vtech monitoring – $50-200
For a typical evaluation for an emergency veterinarian visit, it could range between $475-935. Unfortunately, those fees are just for the initial evaluation to figure out what's wrong with the pet. Additional expenses for specific problems could cause your bill to reach the thousands. Some common visits and costs could include:
Cat bite abscess (cat) – $1,250
Hit by car (dog) – $5,600
Urethral obstruction – $2,700
Toxin ingestion (dog ate mushrooms) – $6,500
Heatstroke (dog) – $4,200
Foreign object (dog ate diaper) – $3,275
Pancreatitis (dog) – $3000
Diabetic ketoacidosis (cat) – $4,600
Ruptured disc surgery (dog) – $5,600
Title loans with LoanMart can be the best emergency cash you can ask for, especially for visits and costs that your pet may need. Here at LoanMart, we pride ourselves with offering title loans that are hassle free and won't take too much of your time1.
Check out our application and see how you can get emergency cash for pet emergencies with title loans.