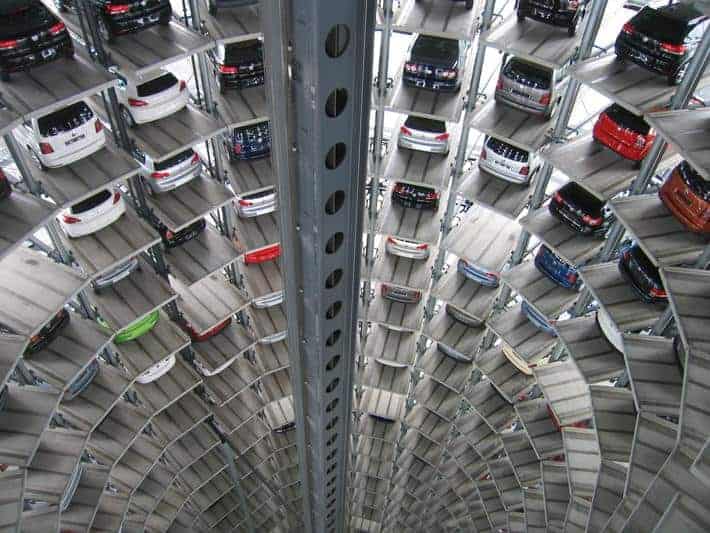 Emergency Cash to Get Your Car Out of Impound
Having your vehicle towed can be stressful. Between finding out your car has been towed and locating where it was towed, can be worrying enough. Will you be able to afford the towing fees associated with having your car in impound? There are a few things you need to do if you think your car has been impounded:
Determine if your car was actually impounded vs. stolen vs. borrowed
If it was impounded, find out where your car is being held
Figure out what you'll need to get your car out
Gather those important documents
Go to the impound lot
Getting title loans may help you cover the initial costs, but let's talk about how do determine if your car was impounded before telling you how title loans may give you emergency cash for this situation.
How do I figure out if my car was impounded or stolen?
The first question you should ask yourself is if someone you know with access to your keys could've taken the car. Maybe someone you live with borrowed it without telling you.
Once you've determined that no one borrowed your car without telling you, look around the area where your car was parked. Was there a "No Parking" sign that you didn't see before? If there is, does it belong to a private towing company? You will need to call them right away and find out where they took your car.
If there is no signage indicating that your car was not properly parked in a designated area, you'll need to contact your local parking authority. They will have a record of your car being towed by the city if that's what happened. Unfortunately, it sometimes take a while for the parking authority database to get updated. If they don't have a record of your car, you should call them again a few hours later to see if it has been added to the system. It's important to find out if your car was towed as soon as possible because you are normally charged a fee for each day that your car is impounded.
How do I know what impound lot my car is at?
If your car was towed by a private towing company, from a private parking lot for example, the company will be able to tell you the location of your car. If it was towed by your city or county, the local parking authority should have that information. Once you have that information, you should contact the impound lot directly to make sure they do have your car. It would be a shame to travel all the way there and stand in line only to find out that your car was at another location. Even worse, if you can't get to the other location before they close, they will probably charge you an additional day's worth of storage.
What do I need to get my car out of impound?
This will vary depending on the local laws. The simplest thing to do is to call the impound lot and ask for a detailed list of what you will need to get your car out, make sure you also get their hours. Without a doubt though, you will need a driver's license, insurance for the car, and proof of ownership, something like the car's VIN or your car title. You'll also need money to pay the impound lot and storage fees.
What do I need if I'm getting someone else's car out of impound?
You'll need all the same things you needed to get your own car out of the impound lot. You'll also need a few things to prove that you have the car owner's permission to get their car out. Again, exactly what you need will vary by state. The easiest thing to do is call the impound lot and explain the situation and they should be able to tell you what you'll need.
What do you do if you are missing some of the paperwork you need to get your car out of impound?
That depends on the paperwork. If you are missing insurance, you need to get your car insured. You'll need things like the year, make, and model, as well as the VIN. Make sure you shop around a bit to get the best deal. You may need to look for a company that specializes in high-risk drivers. Once you've signed up for insurance and paid the premium, have them email or fax a copy of the insurance to you, and the impound lot if they can.
If you can't locate your car's title, you will need to get a duplicate copy. You'll have to apply for one at the Department of Motor Vehicles. Each state has their own requirements to get a new title, so it's important to call ahead or look on their website to see what you need. It can take several days for your new title to arrive, and you'll be accruing fees at the impound lot that whole time. If you can get an expedited copy of your car title, it's probably worth it even if it costs extra.
What do I do at the impound lot to get my car out?
One of the main things you do is stand in line. Impound lots can be very busy and understaffed. Because of this, you'll want to double check that you have all the paperwork they told you to bring and enough money to pay the fees. It's important to verify what payment methods they accept. The last thing you want to do is show up, wait in line, and not have something you need. You'll have to start the process all over.
Finding out that your car has been towed can be a stressful experience. Not knowing what to do can make it worse. Now you know the steps you need to take if your car gets impounded.
When in need of additional funding for the impound, a title loan may be a favorable option. Car title loans in Texas can be a great way to get essential funding without all the hassles that can come with traditional lenders.
One of the best things about car title loans in Detroit and many other locations is that they can be fast and efficient. You could even receive your car title loan funding as soon as the next business day3!
Check out our application and see how you can use emergency money from a title loan to pay the impound fee!