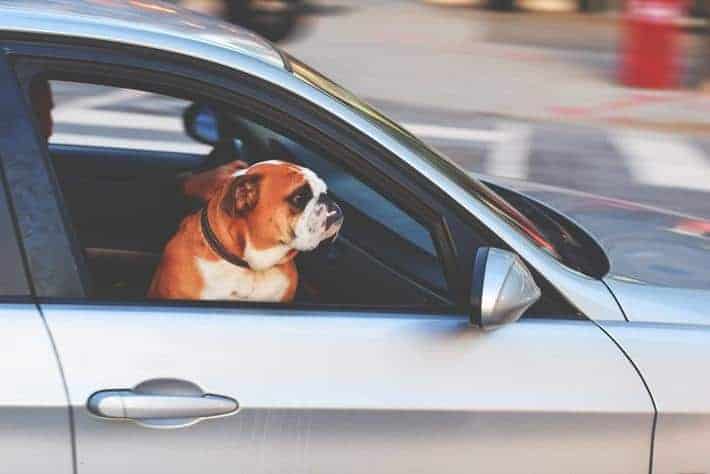 Adopting a pet is a bigger responsibility than we care to acknowledge. One of the most important things to consider is the true costs of owning a pet. While having a loving family is important, it's also important to be financially able to support for the pet, and LoanMart may be able to help you by offering title loans1. But before we talk about title loans, here are some of the annual expenses to expect when you own a pet:
Food
Annual exams
Litter (cats)
Toys and treats
License (dogs)
Pet insurance
The Costs of Owning a Pet
Within the first year of owning a pet, people spend over $1,000 between all the initial costs, and more than $500 every year after that for maintaining a happy life for the pet. Dogs can cost about $1,270 for their first year, while cats could cost about $1,070. These costs can vary based on the medical expenses that the pet could incur as well as the food you have to buy it.
When you first adopt the pet, you could look at expenses ranging from $425-$880 at the least including:
Vet Exam – $50-$100
Spayed/Neutered – $150-$300
Distemper Vaccination- $20-$30 (x 2)
Rabies Vaccination – $15-$25
Heartworm Test (dogs) – $15-$35
Feline Leukemia/FIV Test (cats) – $30-$50
Flea/Tick Treatment – $50-$200
Microchip – $50
Deworming – $20-$50
Annual costs of pet could range between $470-$530, including costs like:
Food – $120-$145
Annual Exams – $130-$235
Litter (cats) – $200
Toys and Treats – $25-$55
License (dogs) – $15
Miscellaneous – $30-$45
Some of these total expenses can also vary based on the lifestyle you live. If you are a traveler, you might have to pay for pet sitting or kennel services which could range from $15-$50 per day. If you rent an apartment or house, you might need to pay a non-refundable pet deposit or monthly fee.
Another factor that pet owners sometimes don't consider is an emergency medical expense for your pet. In most cases, owners are likely to inquire an emergency bill for their pet between $2,000-$4,000 at some point in the pet's lifetime.
How to Prepare for the Costs of Owning a Pet
Figure out how the expenses will affect the budget.
If you tend to overspend in some areas of your budget, you might have to cut back in order to afford a pet. Whether that means less eating out, not as much impulse spending, or cutting back on the traveling, you have to make sure you're okay with minimizing the frivolous spending and that you feel like it's worth it for the costs of a pet.
Set aside a couple thousand dollars for your pet emergency fund.
Never say never. The vice president of the ASPCA's Bergh Memorial Animal Hospital found that owners will likely spend at least $2,000-$4,000 for an emergency bill at some point during their pet's life. If you plan to adopt a pet, you should put a couple thousand dollars in an emergency fund just in case something does happen to your pet.
Research pet insurance.
If you are concerned about medical expenses for your pet being the budget breaker, consider getting pet insurance. There are pet insurance companies out there that can help with the costs of any medical necessities your pet may need – especially if they have an illness that will need treatment or medication. Annually, you could spend anywhere from $175-$225 on your insurance.
How to Budget for the Costs of Owning a Pet
Consider adoption over a puppy mill
While it is nice to have a puppy that is exactly the breed you've been looking for, puppy mills tend to not be regulated which can cause more problems for you in the long-run. Due to inbreeding and hazardous health conditions, dogs from puppy mills tend to have a lot more health problems than an adopted dog, which means more health costs for you.
Adopting from a shelter is the safest bet. You can still get a puppy if you prefer them over getting an older dog, and there are some shelters that will help you find specific breeds that you might need due to any allergies.
DIY grooming
Instead of having to take your pet to a professional groomer, you can learn how to take care of your pet's coat yourself! You can purchase shampoo and the necessary brushes you'll need to adequately care for their fur. Luckily for cat owners, you just have to give them baths and they like to groom themselves.
Train your pet yourself
Cat's are easy to train since you just have to teach them how to go in the litter box. Dogs tend to need more training and teaching, but you can easily do that yourself and save hundreds of dollars. There are videos online, books, and even apps that help you with training your dog.
Second-hand supplies
To save money on supplies, you can shop at yard sales or with friends and family to get some of the reusable items like crates, kennels, cages, litter boxes, and other items you might need to care for your pet.
Coupons and subscriptions
Just like you might budget for your family, taking advantage of coupons and subscriptions can save you on yearly expenses. There are different subscriptions for food, litter, and even toys and treats for your pet!
When in need of additional funding for your pet, title loans may be a favorable option. Car title loans from LoanMart can be a great way to get essential funding without all the hassles that can come with traditional lenders.
One of the best things about car title loans from LoanMart is that they are fast and efficient. You could even receive your car title loan funding as soon as the next business day3!
Check out our application and see how you can use emergency money from title loans to pay for your pet's expenses1!