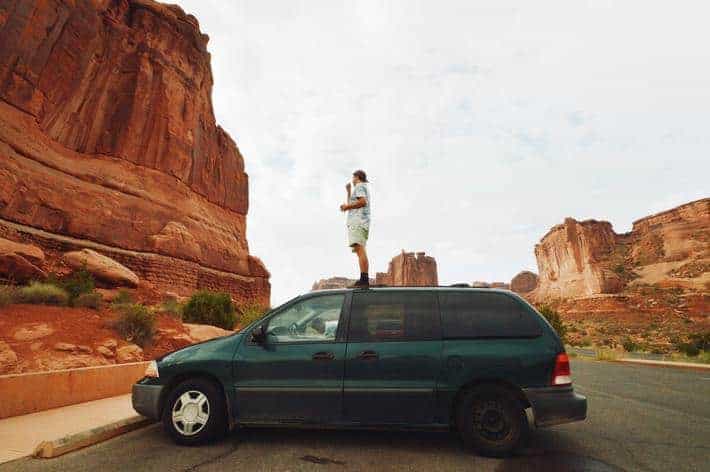 You've moved to Arizona and you're having a bit of culture shock. Everything is beautiful, warm and reminds you of a summer breeze. As you shed you layers, and embrace the sunshine, you begin to think of new expenses you didn't have before. Did your new home have a working air conditioning unit? Do you have a versatile wardrobe for the warm days and cool nights? Is your car economic enough to make the commute into the city without costing you a fortune just to get to work and run errands? Maybe you need to supplement your moving budget a little, just get a steady foothold on your new life.
Registration Loans vs Title Loans
In the state of Arizona, you will find that there are more options for nontraditional lending. The state of Arizona also has two kinds or car-related loans, knows as title loans and registration loans. They sound like they are similar enough, so how do you know which one is ideal for your lending needs?
A registration loan and a title loan are not too different. They both require documents showing a car in your name, however a registration loan shows the registration with your name. This means you could still be financing the vehicle but as long as it's registered to you, then you can take out a registration loan. Since registration loans do not require you to own the vehicle outright, they are not secured by any collateral. Loans without collateral are known as unsecured loans. Registration loans have taken the place of payday loans since payday loans were banned in Arizona. Registration loans are the new unsecured loan option for Arizonians to consider.
A title loan is when you use a clear title, meaning a title with no liens listed on it, as collateral to take out a secured loan. A secured loan is a loan that has collateral, in this case, your vehicle. When you use LoanMart as your lender, we use the equity of your vehicle to help you get a loan, so you can still qualify for an auto title loan even if you are still making payments. This means even if you have outstanding payments, we may be able to work with you to make you a loan that works for you lending needs, regardless if you have a clear title1. The best way to find out if this is the right option is to give us a call at 855-422-7412 and a representative can work with you to figure out your lending needs.
What other laws limit lending in Arizona?
Every state has different lending laws and the state of Arizona is no different. In Arizona, you must be licensed by the Arizona Department of Financial institution or AZDFI. They do not provide a list of licenses or any information of the title loan industry for the state, but they do regulate and license lenders. There is also the Secondary Motor Vehicle Finance transaction law (2002) that will affect any loan you take in Arizona. The law permits triple-digit rates for secured loans. It also states there are no limits on the loan size, duration, or the lender's ability to collect on deficient balances. Arizona does have a tiered rate cap for different loan amounts. A loan under $500 has 204%; from 500.01-2000 is 180%; 2000.01-5000 is 156%; and 500.01 and higher is an APR of 120%. Arizona law also allows consumers ad creditors to use any rate agreed upon, before signing documents while stating if there is evidence of usury, then there will be penalties for the lender. Usury penalties won't be a problem as long as the lender adheres to the before mentioned laws and guidelines. It is always good to go over the terms of your loan with your representative, so you understand what you will be paying. All our agents at LoanMart are trained in being transparent and instructing you in how the terms of your repayment will work.
Are there any downsides to Registration loans?
A registration loan is considered an unsecured loan because the title may not be clear. Since you might not own the car outright, you may have no collateral to secure your loan. Having an unsecured loan mean that there is no recourse for collection as far as repossession, so instead they can use a collecting service if a borrower defaults. This registration loan may also rely heavily on a credit check, since there is no collateral for the loan. They also take more time to complete since they require a little more work from a lending agent.
What other options do I have to borrow money in Arizona?
LoanMart works with you so that having a clean title is no longer a problem for borrowers. We understand that you can't decide when you might need a loan. We have been helping customers with their financial crisis since 2002.
Where you might be tempted by a registration loan because of their "low interest rates," remember since the rates are somewhat regulated, they follow the same guidelines are will be similar in terms of lending. LoanMart has the experience and the workforce to offer the most competitive rates for your car title loan. We also offer longer repayment terms then the average registration loan. One of the benefits of having a secured loan is that we can offer these conditions.
How do I get a car title loan?
If you just moved to the state, you can still borrow money with a vehicle that has an out of state title1. If you are just getting settled and don't know where your nearest participating LoanMart store is, then you can always apply online. The car title loan application process is the same in-person as well as online. When you are ready to apply, you will need:
a car title to a qualifying car in your name,
a government-issued ID (driver's license, state ID, etc.)
proof of income (such as paystubs, invoices or bank account statements) to show your ability to repay the loan
proof of residence (such as a recent utility bill).
You can fax, email or text us pictures of your documents to us, and our helpful agents are available to help you, wherever you are. Did you know you can also send your documents via email? We will need photos of your vehicle in addition to other documents for the application process. We have several ways you can send them to us as well. You can:
Email them to imdocs@loanmart.com
Text them to 1-818-315-8741
Drop them off at any participating store location
Getting a car title loan with LoanMart takes three simple steps, because we want you to have access to your money when you need it. Simply submit, get approved, and get paid­1. We can help you get settle into your new life by making the process as quick, simple and easy to understand as you need it to be. If you have any questions about the car title loan process, give LoanMart a call at 1-877-787-4923, visit us at any of our participating stores, apply online or use your mobile device to apply with LoanMart for your title loan needs.