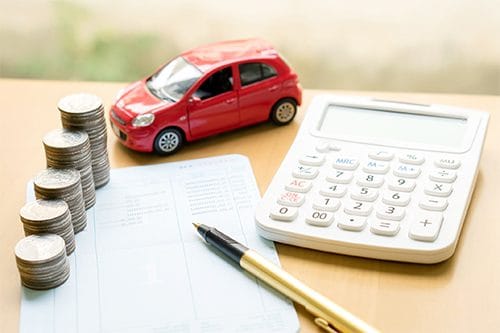 Need Emergency Cash to Pay Rent?
If the end of the month is looming and you need money fast to pay your rent, you have a few different options:
Sell a few things
Earn more money
Reduce your other bills
Get a loan
When getting a loan, consider title loans. What are title loans? Title loans can be a fast and easy way to get that emergency cash to pay rent. With title loans from LoanMart, you will be getting reliable and fast service, so you can worry less about paying rent1.
But not considering title loans? Here are other ways to pay for rent other than title loans that you may consider.
What can I sell to pay rent?
There's a ton of things you can sell to pay your rent:
Old Clothes – If you have gently-used, or new clothes, you may be able to sell them to the local second-hand store. If there isn't a store near you, or you want to try to get more for your old clothes, you can try selling through Craigslist or other websites. There are even websites devoted to unloading things like clothes, like letgo.
Old Books – Textbooks or other types of books. A lot of people have books from last semester lying around that they won't ever use. You can get on a website like bookscouter and sell them right away. For other books, you can try a used bookstore, Craigslist, or even Ebay.
Blood Plasma – Donating plasma may seem like a weird way to earn some fast cash, but generally you can earn up to $40 per donation. There are a few restrictions you should be aware of, as well as some other details you need to know about. You can find out what you need to know here.
Used Gift Cards – If you got a gift card from work or a well-meaning relative, you can turn it into cash with websites like Raise. They are a gift card marketplace where you can set your own prices.
Other things lying around your house – If you're like most people, there's stuff lying around that you don't use anymore. You can put that stuff up on Craigslist or Ebay and turn it into cash. After all, one person's trash is another person's treasure.
How can I earn money to pay rent?
Odd jobs are a great way to make a little extra cash when things are tight. You can try:
Driving for a rideshare company – Lyft and Uber are always looking for new drivers. They may even have incentives like bonus money for new drivers. If you have a friend who does it, they may be able to split a referral bonus with you.
Become a tester – You can join websites like UserTesting and get paid to do things like test apps or forms. You just sit at your computer and fill them out. Note for some services you may need a webcam.
Become a dogwalker – Either freelance or through a company, walking dogs can be a great way to make money on the side. If you can pet sit as well, you could earn quite a bit of money in a short amount of time.
How can I reduce my bills to help pay rent?
There are a few things you can do:
Cancel subscriptions – If you subscribe to a few streaming services, think of how much money you'd save if you cancelled them for a month.
Contact your creditors – You may be able to negotiate a payment extension, or a reduction in interest rates.
Don't pay the full amount – You might get hit with a penalty, but depending on how much it is, it may be worth it to be able to pay your rent.
How can I borrow money for rent?
There are two main options:
Borrowing from friends and family – If the amount is small enough, you may be able to borrow it from them for a low or no interest rate.
Taking out a personal loan – Because of the interest rate on most personal loans, you should save this option for emergencies. You may have to get a payday loan or a car title loan. If you have a car with a qualifying title, that might be a better option for you. Normally, you can get more money at a better rate with car title loans because they are secured with your car title. Note that you are generally able to drive your car as normal during the life of the loan.
Not knowing how you'll make rent at the start of the month can be stressful. Now, if you ever find yourself in that situation, you'll have a few ideas in mind that you can use to get some quick cash to pay rent.
When in need of additional funding to pay for rent, title loans in Orlando may be a favorable option. California title loans are also a great way to get essential funding without all the hassles that can come with traditional lenders.
One of the best things about car title loans from LoanMart is that they are fast and efficient. You could even receive your car title loan funding as soon as the next business day3!
Check out our application and see how you can use emergency money from a title loan to pay for rent!