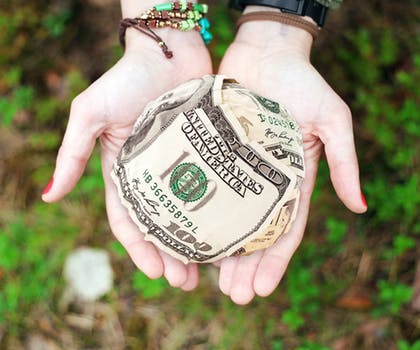 Unexpected financial disasters can creep up on someone during inopportune times. Whether faced with a medical bill, a home repair, or a natural disaster like a hurricane, you may have considered using a title loan to obtain some financial relief. No matter what financial hardship you're currently facing, a car title loan from LoanMart may be just what you need to get back on your feet.
How Much Money can I get with a Car Title Loan?
The amount of money you may be able to obtain from a car title loan from LoanMart is dependent on several different factors. Unlike a loan from a traditional lender, a car title loan isn't solely based on a borrower's credit score. So if a person has low credit, they may still qualify for a title loan from LoanMart1. Car title loan eligibility is based on the vehicle's equity, the applicant's income, and several other factors.
What do I Need to Apply for a Car Title Loan in South Carolina?
If you're interested in applying for a car title loan in South Carolina, there are several documents you'll need to put together. For example, you'll need:
A valid title to a qualifying vehicle in your name

Proof of residence (certain pieces of mail such as a utility bill)

Photos of the front, back, and sides of the vehicle

Proof of income (paystub or bank statement)

Government-issued photo I.D. (driver's license, state I.D., passport, etc.)
Did you notice how applicants are required to submit photos of their car? Some car title loan lenders require you to bring your car down to their brick and mortar location for an in-person inspection. LoanMart accepts photos of their customers' cars because they understand that not everyone has the time to drive down to a lender's storefront so their staff can spend five minutes looking their car over. Especially if they are in the middle of a financial emergency.
Can I get a Car Title Loan if I don't have my Car Title?
If your car title is missing, you'll need to acquire a new one from the Department of Motor Vehicles ("DMV") before you can complete your car title loan process. Some DMVs are even capable of providing you with an expedited copy of your car title. LoanMart may be able to help you find the nearest DMV capable of assisting you with an expedited title. In some cases, LoanMart may be able to aid you directly with your car title retrieval.
Do Car Title Loans have Hidden Fees?
Reputable lenders like LoanMart never include hidden fees in their car title loan agreements. Other companies may try to hide costs and fees using confusing wording, but LoanMart strives to provide borrowers with transparent loan terms that are not only clear, but also easy to understand. LoanMart does not require balloon payments. This means borrowers won't be hit with an enormous bill at the end of their loan period. Nor does LoanMart include prepayment penalties. We encourage borrowers to pay their loans off as early as they like to avoid excessive interest fees.
What can I use as Proof of Income for a Car Title Loan?
Many people think that the only way you can get approved for a car title loan is with a recent paystub. However, there are actually a ton of different documents you can use to prove that you're capable of paying back your car title loan to LoanMart. For example:
Social Security

Annuity

Settlement/Court-Ordered Award

Workers' Compensation
What Happens if I don't Pay Back my Car Title Loan?
If you don't pay your car title loan back, you run the risk of having your car repossessed. While each state's laws differ with regards to the repossession process, the general formula is the same. After a borrower misses sufficient payments, the account may go into default and they may receive a right to cure notice. This indicates that they have a window in which to pay back the entirety of their loan. If they fail to, the lender can go through the repossession process.
Once the borrower's car has been repossessed, lenders normally auction it off to recover any unpaid debt. Depending on the state, this could be the end of the relationship between the lender and the borrower. In other states, if the auction doesn't raise a sufficient amount of money to cover the balance of the loan, the lender can continue to pursue the borrower for payment. In other states, if the auction raises more than the value of the debt, it must be returned to the borrower.
But don't worry, LoanMart makes repossession the absolute last option. We make sure to keep in contact with borrowers so that they don't reach that stage. We understand how important reliable transportation is, so we prefer our customers keep their vehicles.
How do I Apply for a Car Title Loan from LoanMart in South Carolina?
If you've got a qualifying car title in your own name, you may qualify for a car title loan from LoanMart worth up to $50,000.1 Because of LoanMart's streamlined application process, qualified customers may be able to receive their money in as little as one business day from the time they submit all their documentation1, 3. If you're ready to apply with LoanMart for a car title loan, it's as simple as following these three steps:
Send in an information request form

Send in your important documentation to your LoanMart representative

Collect your funds1!
Whether you're in the comfort of your own home or out and about, you'll always have an easy way to get in touch with LoanMart and submit your information:
Call LoanMart at 877-787-4923

Sign up online

Visit a participating location
Now that you know all the ways a LoanMart car title loan can help you, you can decide if it's the right option for you. If you think you might want to use a car title loan for something like hurricane relief, or any other financial emergency, the helpful customer service agents at LoanMart are standing by ready to help you through the process. Get in touch with them today!