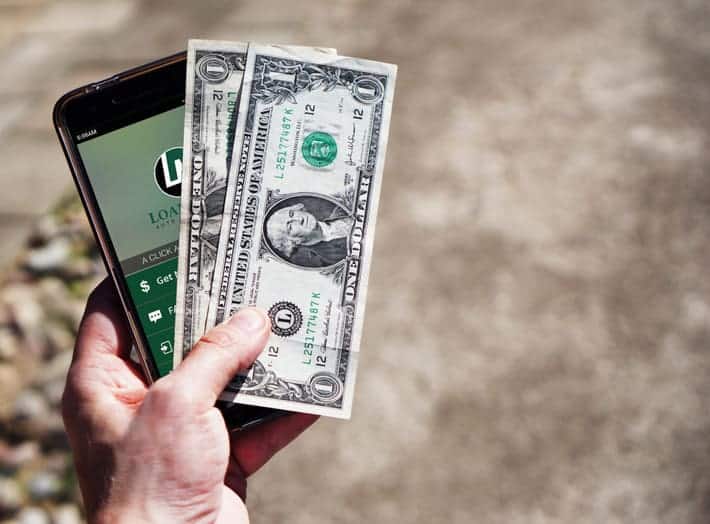 Have you been struggling trying to find a good loan lender for you? There are so many out there it can seem overwhelming to research them all. Skip the hassles and go with LoanMart! We offer fast and efficient funding, and you can even get your money as soon as the next day3!
Other lenders in South Carolina might bog you down with hidden strings, fees, or something worse! LoanMart is the title loan lender you can trust, that's why we've been a leading lender since 2002.
LoanMart auto title loans are available throughout the United States, and you can get one in South Carolina right near your own hometown. It only takes 5 minutes to get started!
Potential Perks of LoanMart Auto Title Loans
For the past 16 years, LoanMart has been one of the best non-traditional lenders in the industry. We have been the source of financial assistance for over 150,0002 people throughout the United States.
There are many participating locations throughout the South Carolina state area. After you have worked with a participating store, feel free to leave your feedback using the awesome LoanMart anonymous rating feature located on every participating store's page.
Check out just a few of the perks you could be enjoying when you get a LoanMart car title loan:
Competitive Rates and Convenient Terms – Some people get funded for a loan and think everything will be fine, and then they see what their payment plan is. Being expected to pay back your entire loan within 30 days, like a Payday lender usually does, could be extremely difficult. At LoanMart, you may work with your title loan rep to come up with the best payment plan that fits for you. Pay back your Loan within 12-48 months instead of 30 days.
High Approval Rate1 – It can be frustrating to be rejected by lender after lender just because of your credit score. At LoanMart, we don't judge people based on their credit score- we look at other factors instead. LoanMart cares more about the equity of your vehicle and your ability to repay the loan more than just your credit score.
Superior Customer Support – Other lenders can sometimes lack communication skills and take forever to get back to you about the simplest of information, but LoanMart is a different kind of business. LoanMart is staffed with reliable and experienced title loan agents. We have representatives available for you seven days a week with extended hours. If you happen to start your car title loan process late at night after business hours, you will definitely be one of the first people we contact in the morning when we open up for business.
What are People Saying About LoanMart?
Over the years, LoanMart's family of borrowers has grown to be over 150,0002 members strong, and you could be next1! If you want to see how much LoanMart title loans have helped other people, check out the LoanMart official thank-you page and read some of the personal stories some of our borrowers have sent to us.
LoanMart never requires you to comment about your car title loan experience, but we always encourage you to give your opinion and share your thoughts. LoanMart is dedicated to making your auto title loan experience the best it can be, so we always are looking forward to hearing what you have to say.
Here are some of the things people have said about LoanMart car title loans:
"…very professional and went above and beyond to assist me and provide great service."
"Thank you for being an outstanding example of what customer service is all about."
"…truly a blessing in this time of an emergency."
"The process was really easy and quick!"
"I appreciate the constant communication, upfront information, and the ease with which I was able to receive this loan."
The sooner you get started on your inquiry, the sooner you may be able to get your money1—grab your LoanMart auto title loan today!