Do you need a fast and affordable loan? Do you have bad or no credit? Title loans serviced by LoanMart is here to help with simple and secure online Palm Bay title loans that you get money in your pocket in as fast as possible1!
Sometimes life can get stressful and overwhelming, especially if you're going through financial issues. Maybe you were hit with a big medical bill. Maybe the air conditioner broke and you had to buy a new one. All sorts of issues can arise and that's where title loans serviced by LoanMart may help1.
How Do I Qualify for a Palm Bay Title Loan?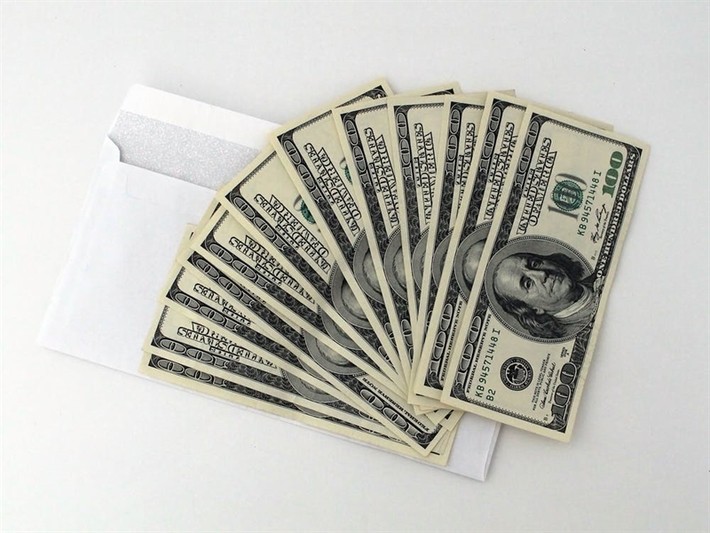 One big downside of applying for title loans is that some Florida lenders often have a long list of conditions that a potential borrower must meet before a loan is offered. This can make the qualifying process for Palm Bay title loans a frustrating and discouraging experience. But title loans serviced by LoanMart don't want you to get so frustrated and discouraged that you walk away without the money you need.
That's why title loans serviced by LoanMart have created a simple and streamlined online process to help you claim your funds. Worried you won't qualify because you have credit issues? Don't! Awesome credit, mediocre credit, or bad credit, it doesn't matter to title loans serviced by LoanMart because helping you achieve financial stability is goal number one, which is why title loans serviced by LoanMart's loan qualifying process is easy and simple1! All title loans serviced by LoanMart need from you to get started is proof of ownership of your car, proof of a reliable income, and your car title1.
Is a Regular Income Required to Get a Palm Bay Title Loan?
No! Gone are the days when you had to have a twice-a-month paycheck to be able to apply for a title loan. Today many of us support ourselves in more and more non-traditional ways. Title loans serviced by LoanMart don't care how you get by financially. All title loans serviced by LoanMart require for qualification for a Palm Bay title loan is proof of a confirmable source of income1. But what exactly is a confirmable income? Some examples include:
Bank Statements
PayPal Transaction History
Documentation of Legitimate Claimed Income
How Do I Find Palm Bay Title Loans?
One of the more disheartening parts of the title loan process is how long it can take to get your funds. After finding a company, you then have to drive down to where the company is located, fill out an application, and wait to be approved. Who has the time to do all that? Not most of us, that's for sure. This is why title loans serviced by LoanMart have designed the online loan process to be so easy and convenient.
There's no need to step one foot outside your home when applying for a Palm Bay title loan with title loans serviced by LoanMart. All you have to do is answer a few questions on our online application, submit the form, and a loan officer will review your information and decide how you will receive your payment remotely1. More questions? Feel free to call or use the online tools to reach out.
How Do I Get Palm Bay Title Loans?
Title loans serviced by LoanMart wants you to be able to get your money with as little hassle as possible and that's what you want too, which is why title loans serviced by LoanMart have made getting a Palm Bay title loan online a straightforward and quick process1.
If at any point you still have questions while applying for your loan, rest assured that a loan representative is available to give you answers.
Looking for more details about getting Palm Bay title loans? Keep reading!
Step One: Fill out a pre-qualification form and give more information about you and your car. Depending on how you answer, your vehicle may even receive a pre-qualification loan amount on the spot1.
Step Two: A loan agent will be giving you a call shortly so keep your phone handy! You'll be told what other information is needed from you, such as a form of identification, proof of income, and your car title. You will then be told where to send these items.
Step Three: All that's left to do is add your signature to the loan agreement and pick your preferred way to receive your funds. To ensure the process moves along even faster, you add your signature electronically. This allows you to avoid a needless trip to the bank and your funds can be added to your account via direct deposit.
After all three steps are completed, you'll receive your funds and be on your way1.
While we've made sure the online title loan process runs smoothly, please know that if any problems arise, you can:
Speak to a dedicated loan agent on the phone
Send your documents via email
What Documents Do I Need to Get Palm Bay Title Loans?
Government Issued Photo Identification– This can include an ID issued by the state, a driver's license, or a passport.
Proof of Address – This can include a recent bill, a lease, a mortgage title, or a voter registration card.
Income Verification: This can include a recent pay stub, a statement from your bank, or any other official document to verify proof of income.
Vehicle Photos: This typically includes pictures of all four sides of your car, the odometer, and the VIN.
Your Car's Title: The title must be in your name and valid.
References: Please provide both professional and personal references.
After submitting all of the previous documents, the title loan process usually moves at a rapid pace1. If we require anything else from you, your loan officer will let you know.
How Long Will It Take to Get Palm Bay Title Loans?
Some customers have been able to get their title loan serviced by LoanMart within one business day after applying1! Some customers even receive their cash the same day they apply 1.
What Happens if I Default on Palm Bay Title Loans?
We all have times when our financial situation is not as stable as we'd like. This is why it's important to be absolutely positive you can pay your loan every month. If you cannot, you may want to look at other options. If, on the other hand, you do decide to move forward within the loan process, please be aware that if you cannot fulfill the terms of your loan at any point, you will be at risk of repossession and your vehicle could potentially be sold at auction.
If you realize you will fall short of the amount you owe, please contact title loans serviced by LoanMart. Know that title loans serviced by LoanMart prefer you to keep possession of your car so everything is done to help you.
How Do I Receive the Funds for Palm Bay Title Loans?
After a loan representative has accepted your application, you may choose one of three ways to receive your funds.
Through the Bank –Simply give us your routing and checking numbers and then pick up your money at your bank. But please know that each bank differs in their payments process, which means the amount of time it will take you to receive your money will depend on the bank you use.
With a Check – If you don't want to share your banking information, that is fine. Title loans serviced by LoanMart issue you a check to cash at your bank or any other check cashing service.
Through MoneyGram– Title loans serviced by LoanMart's most popular option, stop by any MoneyGram location in Palm Bay to pick up your money.
MoneyGram Locations Where You Can Pick Up Palm Bay Title Loans
The biggest advantage of using MoneyGram is that you can pick up your money at a variety of convenient locations around the city. Find a MoneyGram in the following Palm Bay stores:
CVS
Walmart
Ace Cash Express
Get Started With Palm Bay Title Loans Today!
Stop dreaming of a financially stable life and starting living one today. Receive your funds in as little as one business day with a title loan in Palm Bay, Florida1.