Are you a resident of the warm, beautiful city of Pensacola, Florida, and in need of financial assistance in a hurry? Even if you are not in the best of shape credit-wise, a title loan, otherwise known as a pink slip loan, auto title loan, auto equity loan, etc., could be of help.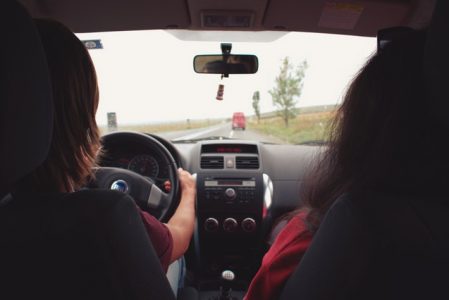 What is a Title Loan?
Title loans are a type of secured title loan that offers unique benefits and terms in comparison to other types of similar loans. While a title loan can be called many different names, such as an auto equity loan or a pink slip loan, title loans have one specific criteria. A title loan uses the title of a borrower's vehicle as collateral to secure the loan.
The car title is temporarily surrendered when the title loan is acquired. While the loan is being repaid, the borrower does not have to forfeit their vehicle. One unique feature of a Title Loan is that the borrower can continue to drive their vehicle during the repayment process.
Frequently Asked Questions in Pensacola
When looking for the right title loan for your financial situation in Pensacola, you may have a lot of questions. Here are some of the most frequently asked questions about Title Loans by residents living in Florida:
How Do Car Title Loans in Pensacola Work?
Car title loans are a little bit more unique than other types of loans in Florida. A title loan is secured by using a form of collateral, which is the title to the borrower's vehicle.
One of the reasons why title loans are so popular is that approval is generally based on:
The borrower's ability to repay the title loan
The equity of the vehicle for which the title is provided as collateral
Since title loan approval is not solely based on credit or financial history like many traditional loans, they may be easier to obtain in Pensacola, Florida1. Typically, there are additional benefits and rewards that can come with a title loan.
Title loans can potentially help cover the costs of:
Car and Home Repair: Anyone who has owned a home or vehicle knows that the upkeep and repairs can cost a pretty penny. Instead of dipping into your savings for roof repair or engine repair, a title loan could help cover those costs.
Funeral Costs: When a funeral service is planned, the various costs including the grave marker, flowers, and more can quickly add up. The average cost of a funeral can be upwards of $7,000, which can be more than most families have in their savings. Instead of draining a bank account, a title loan may be the answer in Florida1!
Medical Debt: After surgery or an emergency room visit, the medical bills can pile up and leave you overwhelmed. Fortunately, a title loan could help cover those costs and alleviate financial burden1.
Emergency Travel: If you need to travel for an emergency, the last-minute costs and fees can be quite expensive. A title loan could get you the extra cash you need to cover travel expenses1!
Rent: If there were extra bills this month, you may find yourself short on rent. Fortunately, a title loan can be a cushion for finances!
What Documents Do I Need to Get Title Loans in Pensacola?
If you are a resident of Pensacola and have made the decision to apply for a Title Loan, it is helpful to be informed about the necessary documents ahead of time.
While the documents needed to get approval for a title loan can vary based on the state you reside in, Florida residents living in Pensacola will need the following documents to apply for a Title Loan:
A Valid Government Issued ID: A passport, driver's license, FOID card, or state ID.
Proof of Income: Options can include a recent bank statement, paystub, tax records, etc.
Proof of Residency: This can include a recent utility bill, rent agreement, etc.
Qualifying Car Title in Your Name: The car title must be to a qualifying vehicle.
Clear Photos of The Vehicle: You must take pictures of all four sides, the VIN, and the odometer.

Does My Car Need to Be Paid Off to Get a Title Loan in Pensacola?
While some title loan options in Florida require the vehicle to be paid off in order for someone to qualify, there are a few instances where a borrower can still get approved without a paid-off vehicle. With loan options such as title loans service by LoanMart in Pensacola, the remaining balance on the car could potentially be paid off1.
The remaining balance that needs to be paid off will be added to the title loan balance, and the borrower can pay off the financed car by paying their title loan!
Why Title Loans?
When you find yourself in need of a title loan in Pensacola, a great option available can be found through title loans serviced by LoanMart1. Residents of Pensacola could get the fast cash they need in as little as one business day1!
On top of providing incredibly advantageous title loan terms, title loans also come with amazing benefits.
Some of the most coveted benefits borrowers can expect with a title loan serviced by LoanMart include:
The title loan inquiry process can be done entirely online in minutes1
Credit history does not always matter when it comes to receiving loan approval1
No hidden fees to worry about as there are none!5
You could keep more money in your pocket due to affordable terms
Borrowers can keep driving their vehicle during the repayment process
Loan terms can be extended for a long time!1
Honesty and transparency are to be expected
Flexible loan options are available for qualified borrowers in Pensacola
Competitive interest rates are offered right from the start of borrowing

Can I Go Online to Get Title Loans in Pensacola?
For residents in Pensacola, the name of the game is convenience. Having the ability to do most things online is useful, such as grocery shopping online to save both time and energy! Acquiring a loan when you are in need of some fast cash in Pensacola, Florida should be quick and effortless. With loan options like title loans serviced by LoanMart, the inquiry can be done entirely online from the convenience of your couch!
How Will a Title Loan Affect My Credit Score in Pensacola?
When thinking about applying for a loan in Pensacola, you may be wondering how a title loan could potentially affect credit. During the loan approval process, your credit will go through a credit check.
Hard Credit Check: When submitting the inquiry for the loan, a hard credit check will be performed. Hard credit checks are required for most types of loans and affect credit by a few points. But continuous on-time loan payments may reflect positively on credit over time.
How Fast Can I Get Title Loans in Pensacola?
Another advantage of getting a car title loan online is that the process can be fast and convenient in Pensacola, Florida. While applying for traditional loans can mean waiting forever in line at a bank and then waiting up to a week for funds, title loans can be faster to obtain1.
With title loans, such as title loans serviced by LoanMart, the inquiry and approval process can be conveniently done online. Getting approved for a loan can take less than thirty minutes and getting your title loan funding can be done in as little as one business day in Florida1!

What are the Requirements for Title Loans in Pensacola?
Before going ahead and applying for a title loan serviced by LoanMart, knowing the requirements ahead of time can be helpful. With a title loan serviced by LoanMart, the requirements will vary depending on the state.
Those in Pensacola, Florida will need to:
Be 18 Years of Age or Older
Own a Vehicle in Their Name
Have a Steady Monthly Income
In addition to meeting these requirements, borrowers will also need to make sure that their vehicle has sufficient, or else it may not be considered.
What if I Can't Pay Off My Title Loan?
Financial situations can change, leaving the borrower in a bad position to repay their loan if other bills must take priority. If payments are missed, the loan may default. When a borrower defaults on their loan, it means they are not fulfilling the terms of the loan that they agreed to when they signed the contract.
In some situations, the vehicle will be repossessed in order to satisfy the debt. Fortunately, there may be other options when working with title loans serviced by LoanMart in Pensacola.
Some options that are open to title loan borrowers include:
· Communicating
Usually, repossession of a vehicle is more costly than it's worth. It can be a better idea to talk with a loan agent instead and work out an agreement or a new payment plan.
· Refinance Your Loan
One additional option that may be open to borrowers is refinancing the loan1. This would mean taking out a new loan with different terms to repay the existing title loan balance. Refinancing can mean lower payments and extended repayment terms so that you are not overwhelmed.
Where Can I Get My Title Loan Money in Pensacola, Florida?
One of the great conveniences of using title loans serviced by LoanMart in Pensacola, Florida is that approved borrowers can choose to access their money through a multitude of ways!
Borrowers have the option to receive:
Direct Deposit
A Check in the Mail
A Money Transfer
Another convenient option is to pick up your title loan money at any nearby MoneyGram location in Pensacola, Florida! Below is a handy map that can lead you to some nearby locations in Pensacola, along with additional details about the locations.
If you think a title loan could be the right financial solution for you, then contact LoanMart to see how they can help. Call 1-855-277-4847 to speak with a representative or fill out the quick 5-minute initial inquiry online to see if you are approved for fast and efficient funding today.