How Do Title Loans Serviced by LoanMart Offer One of the Best Palm Coast Title Loans?
There are many reasons why you would be seeking funding options. Whether you are trying to fund a bachelorette party or pay your past-due mortgage, you have multiple avenues available to you. But, if you are held back by unstable credit or a lack of resources, you might be considering a title loan. Title loans serviced by LoanMart would like to help you weigh your options! Submit a form to request a loan processor to look into your request.
How Can I Qualify for Palm Coast Title Loans?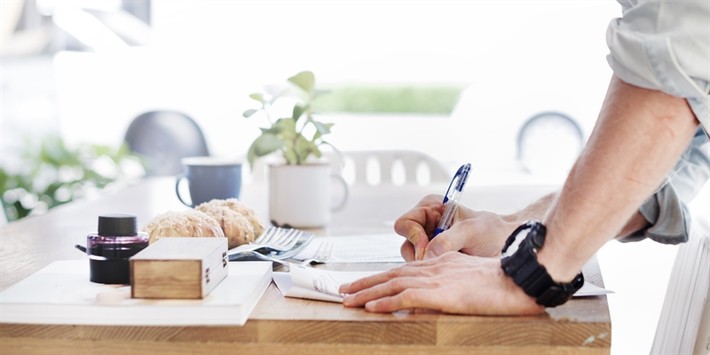 If you are wondering about the qualification process for Palm Coast title loans, know that title loans serviced by LoanMart have funding options for you! With the expedited process, qualifying for Palm Coast title loans may be easy1! Title loans serviced by LoanMart have made the requirements as straightforward and efficient as possible, with online options that are hard for competitors to match.
To check your eligibility, title loans serviced by LoanMart only ask that you are close to paying off your car (or have completely paid it off), and you can provide proof to show that you are able to pay off what you borrow. Other issues, such as weak credit, are not held to such a high standard, so go ahead and give it a try if you hit the basic requirements.
Title loans serviced by LoanMart in Palm Coast are determined by the equity of your vehicle and your ability to repay the loan1. You must own the vehicle, or be close to paying it off, and the title must be in your name in order to qualify.
Will I Need to Have a Job to Get a Palm Coast Title Loan?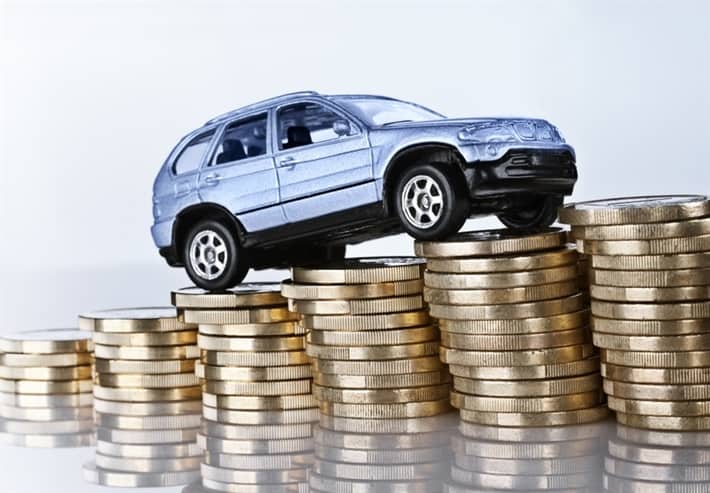 There are a lot of hoops that traditional lenders have you jump through, in order to qualify for their programs. More often than not, you will be faced with a brick wall if you don't have a traditional form of employment. But with title loans serviced by LoanMart, you do not have to have a regular job in order to be funded1.
To be approved for a title loan in Palm Coast, title loans serviced by LoanMart want to be able to verify that your income is consistent, and you have the ability to repay what you have borrowed. So, whether you have a regular 9-5, or you have an alternate form of income, you're welcome to apply.
Some other forms of income that have been accepted are:
Bank Statements
Government Award Letters
PayPal Transaction History
Documentation of Legitimate Claimed Income
Where Do I Go to Get a Palm Coast Title Loan?
If you have shopped around for loans, you might be familiar with the process of driving one place to the next, searching for the best deal possible. And, like any savvy researcher, you might know that the approval process can take a lot of time, as there are lots of moving parts. Most loans have stringent policies in place to weed out weak borrowers, so getting qualified can be difficult, and getting funded can take a while. But, title loans serviced by LoanMart want to eliminate the hoops.
Your loan processor may be able to offer convenient online options to help you apply, get approved1, and get Palm Coast title loans quickly, without ever having to step foot outdoors. The efficient online process is a quicker approach to funding and may provide faster payouts as well.
Title loan processors will review your inquiry form and work to approve you1, without the hassle of an in-person meeting. They will also be there to help every step of the way, so you can reach out online or by phone. The process has helped many people get Palm Coast title loans.
Do You Offer Palm Coast Title Loans Online?
Absolutely! You can choose to complete your entire loan process online. In fact, getting title loans in Palm Coast can be quicker, if done electronically.
Title loans serviced by LoanMart offer comprehensive online tools that allow you to check loan balances and pay your bill. But your loan processor is here and just a phone call away! Give our loan experts a call if you prefer to speak with a live representative.
Want to know the process? Here is what you can expect:
First: Send over a bit of information in the online form to start the process. Your vehicle might even be pre-approved1.
Second: After your information has been reviewed, you will receive a call from a loan processor. During this call, your information will be verified and you will be given information as to what will be required for you to proceed through the loan process. Things that you will be asked for include:
Valid government-issued photo ID
Paycheck stub or further proof of viable income
A clean title in your name
Your loan processor will verify everything that you will need to turn in and assist you with any questions you might have.
Third: Your loan will be finalized with your electronic signature and choosing how you would like to receive your Palm Coast title loan funds. But even if electronic processes are not for you, there are other options, such as completing your loan request over the phone, to make the process as simple and comfortable as possible.
After your request has been approved, you may receive your funds quickly1. Disbursement depends on the payment method you choose.
What is Required for Palm Coast Title Loans?
Like most responsible borrowers, you might be wanting to gather all of your information prior to submitting an application. Title loans serviced by LoanMart think that's great! While you might be asked for further documentation by your loan processor, here's a basic list to get you started:
Proof of Residence
Verification of Income
Photos of Your Car
The Title in Your Name
References
If you need any assistance in gathering your documents, contact a loan representative.
How Long Will it Take to Get Palm Coast Title Loans?
Palm Coast Title Loans are generally approved rather quickly because title loans serviced by LoanMart want to make the funding process as easy as possible for you.1 You are not required to jump through hoops, so your processor won't have to spend a huge chunk of time reviewing your application. Many customers are funded within one business day, and some even have their cash on the same day that they apply1! To expedite the process, you'll want to make sure that you have all of your documentation handy, before proceeding with your application.
What Happens if I Can't Pay for Palm Coast Title Loans?
Title loans serviced by LoanMart are in the business of helping, not making your financial situation worse. Understand that when you sign your agreement, you are confirming that you will be committed to paying off your debt. If you discontinue your payments, you are subjecting yourself to the possibility of repossession and negative credit reporting, which can stick with you for years and may make it hard for you to pursue credit options further down the line.
During the application process, title loans serviced by LoanMart do their best to get you the best loan at your current ability to pay1, however, it's hard to predict changes that might happen after the fact. For this reason, title loans serviced by LoanMart encourage consumers to carefully consider their situation before submitting an application for Palm Coast title loans.
That said, title loans serviced by LoanMart understand that some things happen and even those with the best intentions might find themselves unable to pay for their loan. So, it is advised to contact title loans serviced by LoanMart if you anticipate that your bill might not be paid. Your representative might be able to assist with payment restructuring or other options to avoid a negative mark on your account. Remember, title loans serviced by LoanMart want you to be successful, so your loan processor will do everything they can to assist with that.
How Do I Receive Palm Coast Title Loans?
You have a few different options for Palm Coast title loans. Choose to receive your cash via:
ACH – Deposited directly into your checking or savings account. Be prepared to provide your routing and account numbers
Paper Check – A check will be mailed to you
Wire Transfer– There are several options available via MoneyGram
Where to Find MoneyGram for Palm Coast Title Loans
MoneyGram is the fastest processing choice. So, if this is the avenue you have chosen for your Palm Coast title loan, you can expect your money to be available very quickly. There are participating MoneyGram locations all over Florida including:
CVS
Walmart
Ace Cash Express
Ready to Check Your Eligibility for Palm Coast Title Loans?
Start the inquiry process today! Title loans serviced by LoanMart will help you with Palm Coast title loans, every step of the way1!