How Does a Title Loan Work in Downtown Miami, Florida?
If you find yourself unfamiliar with how a title loan works, it can be explained easily. Just as the name would suggest, a title loan is secured by using the title of your vehicle. The title of the vehicle becomes the collateral, which makes the loan secure.
The title of your vehicle will have a lien placed on it for the duration of the loan, making the lender the lienholder. There are two types of loans: secured and unsecured loans. While both have benefits and disadvantages, secured loans are more popular with those that are insecure about their credit history. This is largely due to the fact that secured loans require collateral, which means that the approval process can be much more lenient.
If you prefer to talk to a qualified loan specialist, you can call now at 877-315-4919
Since title loans are secured loans, there are certain advantages that are offered, such as:
Many Can Receive Approval for a Loan1
More Funding May Be Available Depending on The Equity of the Vehicle
Interest Rates May Be Lower and More Competitive
What are the Requirements for a Title Loan in Downtown Miami, Florida?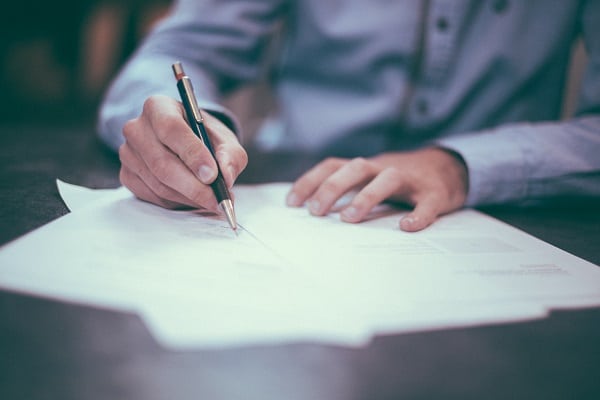 During your search for a title loan, you may have wondered if you can even qualify for one. While the requirements may vary state by state, residents in Downtown Miami will need to meet three basic requirements in order to apply for a title loan serviced by LoanMart.
Be Over 18 Years of Age
Own a Vehicle in Your Own Name
Be Able to Provide Proof of Income
What are the Documents Required for a Title Loan in Downtown Miami?
In addition to meeting the requirements for a title loan, there are a few documents a loan agent will ask you to submit in order to obtain a loan. These documents will help prove your identity, address, and more.
Photos of Your Vehicle: All four sides including the VIN and odometer.
Four References: These can be personal, professional, or both.
Your Vehicle Title: The title must be in your name. The car you intend to use as collateral must be worth a certain amount to be eligible for a loan.
A Valid Government-Issued Photo ID: This could be a driver's license, state ID, military ID, or passport.
Proof of Income: You can show recent pay stubs, pension documentation or bank statements. If you do not have traditional forms of income, other legitimate documentation can be acceptable as proof of income.
Proof of Residence: A rental lease, home title, credit card statement, or utility bill.
How Can I Get a Title Loan in Downtown Miami, Florida?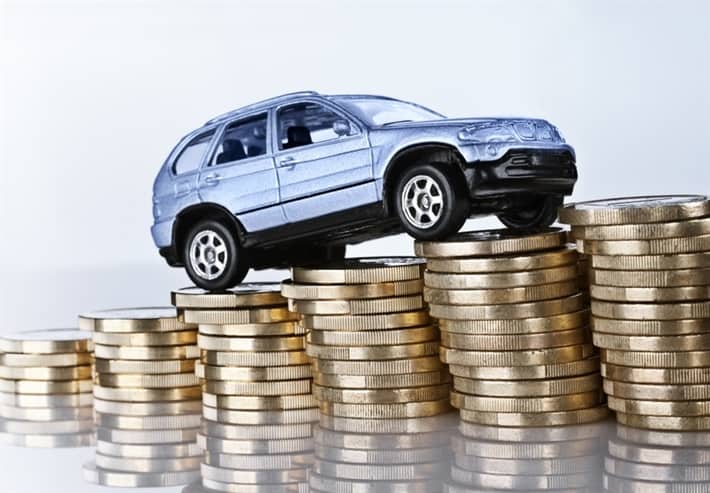 To get started on the title loan inquiry process in Downtown Miami, Florida, there are a few simple steps that you'll need to complete in order to get funding:
Complete a Loan Inquiry Online: To get started, potential borrowers will need to fill out an inquiry form online. This will take just minutes to do, as it will only ask for basic information about your finances and your vehicle.
Submit the Right Documents: Once you've filled out the initial inquiry form, there are a few documents you'll need to send in order to secure your loan. These documents can be sent via fax or email for your convenience!
Get Your Funds: After you've submitted all the necessary documents, a loan agent will review your information and contact you about eligibility. This can take no time at all! Most potential borrowers typically receive their funding within one business day.1
Where Can I Pick Up My Title Loan Money in Downtown Miami?
Once you've received approval for a title loan serviced by LoanMart in Downton Miami, the next step is to get your funds! Borrowers in Downtown Miami can choose between a few different ways to get the funding that they need.
By Check – If you would like a check, you may get one. Checks don't require bank accounts, so they can be cashed at your preferred check cashing center.
By Direct Deposit – If you have a bank account, your funds could be deposited into your account. To do this, your lender will need your routing and account numbers. Funds could be available once ACH has processed.
Via MoneyGram – MoneyGram has many convenient locations around Downtown Miami, and funds could be picked up when it's convenient for you. All that is needed is the reference number and a photo ID.
Feel free to call at 877-315-4919 with any questions you may have! Title Loans serviced by LoanMart is open 7 days a week for your convenience!