Sometimes life throws you an unexpected curveball. A big hospital bill, a plumbing disaster, or maybe even an emergency surgery for your beloved pet. If you're looking for title loans in Palm Bay and need cash in your hand fast, look no further. Title loans serviced by LoanMart are here to help1.
How Do I Qualify for Title Loans in Palm Bay?
Unfortunately, many Florida loan options will make you jump through hoops to receive a title loan. They ensure the qualifying process for getting title loans in Palm Bay is long and daunting and if you don't meet their strict requirements, you are out of luck. But title loans serviced by LoanMart don't operate that way.
Title loans serviced by LoanMart want to help you get the money you need as soon as possible1. In fact, title loans serviced by LoanMart have done the best job possible to make qualifying for title loans in Palm Bay the easiest it's ever been! All title loans serviced by LoanMart ask for is proof of ownership of your car, proof of a reliable income, and the title of your vehicle.
Do I Need to Have a Regular Job to Get Title Loans in Palm Bay?
No, you absolutely do not! We live in a world where 9-5, Monday through Friday jobs are not the majority anymore. It doesn't matter how you support yourself financially. All title loans serviced by LoanMart require in Palm Bay is proof of a verifiable source of income1. But what exactly is a verifiable income, you may be asking yourself? Some examples include:
Paycheck Stub(s)
Bank Statements
Government Award Letters
PayPal Transaction History
Documentation of Legitimate Claimed Income
How Can I Find Title Loans in Palm Bay?
When you're low on funds and need cash in a hurry, tracking down that cash can be difficult. First you have to search for and find the right company to give you a loan. Once you've found the right company, you have to take time out of your busy day to drive down to the location of the store and spend even more time filling out an application and waiting while an agent looks over your information to determine if you qualify. Then there's even more waiting while the agent figures out how you'll receive your funds. Most don't have the luxury of taking a whole day off work or using one of our busy Saturdays to go through this process.
That's why title loans serviced by LoanMart have created an online method for applying for title loans in Palm Bay. Yes, you read that right, it's entirely possible to apply for a title loan while lounging on your couch or bed and using your phone. Simply answer some questions on the online form, submit the form, and a loan officer will review your information and decide how you will receive your payment remotely1. Still have questions? Call or use the online tools to get in touch.
How Do I Get Title Loans in Palm Bay?
The easiest way to get a title loan is online, of course! Title loans serviced by LoanMart make the process of getting a title loan in Miami easy and quick. Convenience is the top priority along with helping you get the money you need in your hands as fast as possible1.
Want to know more about how the title loan process works? Title loans serviced by LoanMart has made it as easy as one, two, and three:
Step One: Fill out the online pre-qualification form. Answering these questions will help title loans serviced by LoanMart learn more about you and your vehicle. Depending on your answers, your car may even receive a pre-qualification loan amount on the spot1.
Step Two: Keep your phone close by because a loan representative will give you a call shortly to go over each piece of information required to process your loan. These usually include a form of identification, proof of income, and your car title. You will then be told where to send these documents.
Step Three: Add your signature to the loan agreement and pick the way you'd prefer to receive your loan. To speed up the process even more, you add your signature electronically. This helps you avoid a trip to the bank where you have to sign in person. An electronic signature also allows your funds to be added to your account via direct deposit.
After you've completed all three steps, you'll receive your cash1.
But also know that if any problems arise during this process, you can:
Speak to a dedicated loan agent on the phone
Send your documents via email
What Documents Should I Have to Get Title Loans in Palm Bay?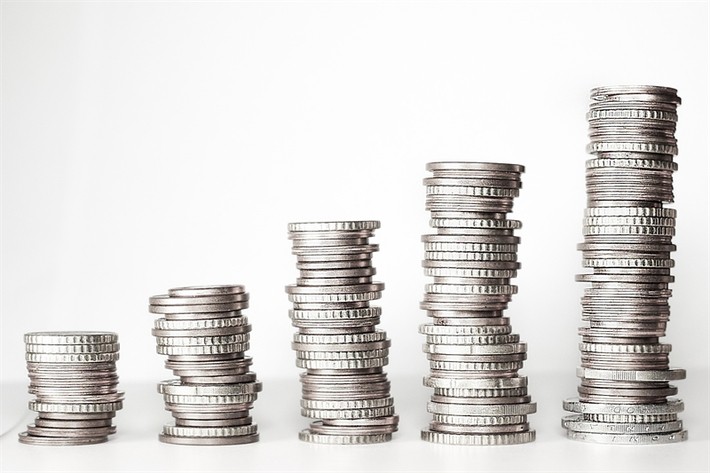 A Government Issued Photo ID– This can include a driver's license, a state-issued ID, or a passport with a photo.
Proof of Residence- This can include a bill, a lease, a mortgage title, or a voter registration card.
Income Verification: This can include a pay stub, bank account statement, or another official document to prove you have a steady income.
Vehicle Photos: These include pictures of all four sides of your car, the odometer, and the VIN.
The Car Title: The title must also be in your name and valid.
References: Provide 2 references and they can be professional and personal references.
Once you have all of the correct documents, the loan process typically moves at a quick pace1. If title loans serviced by LoanMart require anything else from you, your loan officer will let you know.
How Long Does It Take to Get Title Loans in Palm Bay?
Some customers have been able to get their loan within one business day1! On some occasions, customers receive their cash the same day they've applied 1.
What Happens if I Default on My Title Loan?
If your life is not as financially stable as you wish it was, a title loan may not be the best option for you. It's important to be honest with yourself and acknowledge if you'll be able to afford to make your payment each month. If you think you'll struggle to meet your financial commitment, it might best to look elsewhere for a title loan. More importantly, if you decide to proceed, please be aware that if you are unable to fulfill the terms of your loan down the line, you will be at risk of repossession and your vehicle could potentially be sold at auction.
If you suspect you cannot make a payment or will fall short of the amount you owe at any point, do not hesitate to reach out and contact title loans serviced by LoanMart. Please be assured that the goal is for you to have zero issues or problems, so title loans serviced by LoanMart will do everything possible to help you keep your car.
How Do I Receive the Funds for Title Loans in Palm Bay?
Once a loan officer has approved your application, you have three options for collecting your funds.
Via Bank –Simply provide your routing and checking numbers and pick up your money at your bank. Please know that the payment process of each bank varies, which means the amount of time it will take you to receive your loan will differ based on the bank you do business with.
Via Check – If you'd rather not give out your banking information, title loans serviced by LoanMart are more than happy to issue you a check to cash at your bank or any other check cashing service.
Via MoneyGram– Title loans serviced by LoanMart's most popular option, simply stop by any MoneyGram location in Palm Bay and get your money.
Where to Find MoneyGram Locations When Picking Up Your Title Loans in Palm Bay
If you choose MoneyGram, you can receive your funds at a variety of locations. Find a MoneyGram location in the following Miami stores:
CVS
Walmart
Ace Cash Express
Get Started With Title Loans in Palm Bay Today!
If you're dreaming of living a financially stable life, title loans serviced by LoanMart can help. Receive your funds in as little as one business day with a title loan serviced by LoanMart in Palm Bay, Florida1.