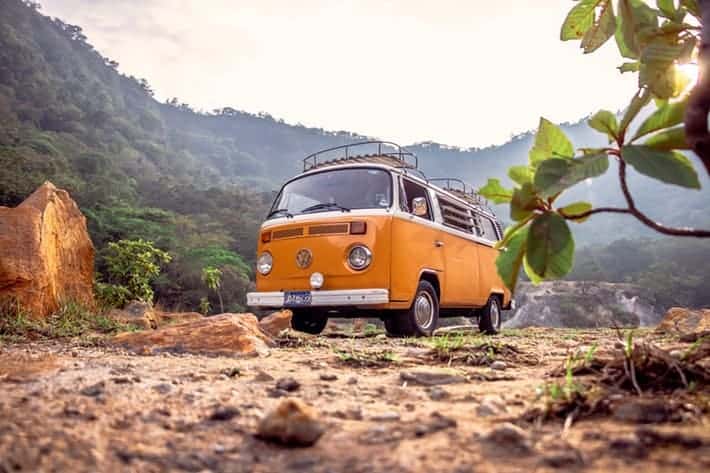 If you're looking for a title loan but you have an older car, you may think that you do not have a lot of car title loan options available. Fortunately, there may be lots of options available in Middletown, Ohio. One of these options is a ChoiceCash Title Loan, serviced by LoanMart which comes with unbeatable perks and flexibility1.
Many Kinds of Cars Can Qualify for a ChoiceCash Title Loan
If you are looking for funding through a car title loan with an older car, you may be curious as to what kinds of cars are typically accepted. Fortunately, Middletown residents can potentially be eligible for a ChoiceCash Title Loan despite having an older car1.
As a result of using collateral to secure the title loan, borrowers could receive greater flexibility in terms of eligiblity1. ChoiceCash Title Loans accept a wide variety of cars for a title loan, even older or antique cars so long as they run smoothly. To see how much you could get before applying, use the handy online title loan calculator to receive a pre-approval estimate.
What Can I Use My Title Loan Funding for in Middletown, Ohio?
Financial troubles can happen to anyone–regardless of how much care is taken. The help of a car title loan in Ohio could solve those financial troubles, whatever they may be1.
Some ways that ChoiceCash Loan customers have used their funding are:
Car and Home Repair
Anyone that owns an older car or home can attest that owning either means costly repairs and maintenance. With costly repairs needed from time to time, the cost of maintenance can add up after a while. Instead of dipping into your savings, use a ChoiceCash Title Loan to help cover a costly repair1.
Funeral Costs
When a loved one dies, the associated costs can be devastating. Funeral costs can add up, and they are often an unexpected financial expense that most do not plan for. Fortunately, taking out a car title loan could help cover any high costs associated with losing a loved one.
Emergency Travel
Airplane tickets can be expensive enough, and the prices can potentially increase if the tickets are needed immediately. Instead of getting stranded, a car title loan could help get you where you need to be without wrecking your wallet.
Debt Relief
If you find yourself in over your head in debt, finding the best loan for your financial situation can be crucial to reaching your financial goals. Taking out a ChoiceCash Title Loan could be beneficial to reaching those financial goals1.
Vet Expenses
Often enough, those with pets do not have insurance to cover expensive vet procedures. Those expenses can happen suddenly, without any warning. If you find your pet needs an expensive surgery, ChoiceCash Title Loans may be able to help1.
How to Qualify for a ChoiceCash Title Loan with an Older Car in Ohio?
Even if you have an older car, you may still be able to qualify for a ChoiceCash Title Loan in Middletown, Ohio1. To qualify for a ChoiceCash Title Loan, there are a few initial requirements that need to be met, such as:
18 Years of Age or Older
Own a Vehicle in Your Name
Have a Steady Income
After these initial requirements are met, there are certain documents that will be requested in order to verify your information and identity. These documents, like the initial requirements, will vary by state.
However, for those in Ohio, you will typically need to provide:
A valid government issued photo ID
Proof of income (bank statement, paystub, disability payments, etc.)
Proof of residency (utility bill, rent agreement, etc.)
Qualifying title to your vehicle in your name
Photos of your new or older vehicle from all angles
Why Choose ChoiceCash Title Loans?
Finding the right loan for your financial situation can be the biggest factor in acquiring financial freedom. If you have an older car, you may still be able to get a ChoiceCash Title Loan in Middletown, Ohio with loads of perks and awesome terms1!
Keep Driving
Even if you are using your vehicle's title to secure the car title loan, you are still able to continue driving your older vehicle as you normally would as you make your payments. There won't be a need to rely on ridesharing apps or friends.
Get Rewarded for Paying Your Loan
One of the great benefits of choosing ChoiceCash Title Loans is the ability to get rewarded simply for paying your loan on time. While you are paying your loan off, the interest rate and payment amount could keep getting lower each month2!
Competitive Rates
When you qualify for funding with a ChoiceCash Title Loan in Ohio, you receive competitive rates that are based on up to date market analysis!
Apply Today For Your ChoiceCash Title Loan in Ohio!
If you have an older car in Ohio and you need emergency funding, consider a ChoiceCash Title Loan1! Apply online when it's convenient for you through any computer, tablet, or smartphone! You may be able to get financial support in as little as one business day1.
With the ChoiceCash Title Loans process, you end up paying less each month as you pay off your loan!2