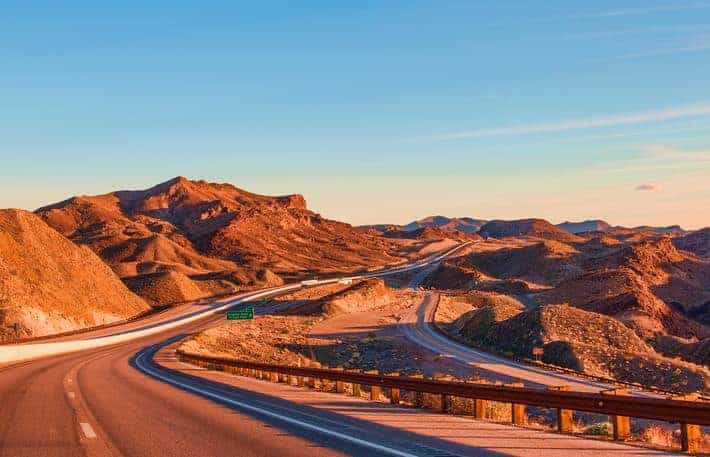 Can I Get a Registration Loan with No Bank Account?
Yes, it is possible to get a registration loan without a bank account. When you get a registration loan, you use the registration to your vehicle as collateral in order to receive funding for a short-term, risky, high interest rated loan.
Registration loans are currently only legal in the U.S. state of Arizona. Since payday loans are not available in Arizona, registration loans serve as kind of a loophole. Many people are very wary of registration loans.
Auto title loans can be a much safer option compared to a registration loan. LoanMart can offer you an auto title loan that includes convenient terms and competitive rates1. Don't get bogged down by the miniscule terms and sky-high interest rates that come with registration loans!
Where You Can Get a Great Deal on An Auto Title Loan
Since 2002, LoanMart has been one of the best title loan lenders in the industry. We are proud to have over 150,000 satisfied customers across the United States2. When you become part of the LoanMart family, you can receive your funding in as little as one business day3!
We're efficient because we care. Check out our customer testimonial pages to look through the personal stories that have been submitted to us that show just how helpful a LoanMart auto title loan can be.
While the main licensed LoanMart location is in California, we participate with stores all over the United States, so you can get an auto title loan in the state you live in. The states where LoanMart offers auto title loans are Alabama, Arizona, Georgia, Missouri, New Mexico, Utah, South Carolina, and of course California. Also learn about title loans in Orlando as well as car title loans in Lansing.
Why Get an Auto Title Loan with LoanMart?
There is no shortage of auto title loan lenders out there. The trick is to know which ones will help you and which ones are just out to get your money. One way to spot a seedy company is check out their Mission. Every good company should have a solid Mission that details what the company stands for. A company that stands for nothing won't get you anywhere.
At LoanMart, we stand strong behind our Mission, because it drives what we do every day. YOU are at the center of our Mission because YOU are the heart and soul of what LoanMart does. CUSTOMER SERVICE is a priority because LoanMart knows it takes teamwork to make the dream work, and that is why we are dedicated to helping you achieve your goals.
LoanMart also believes in EDUCATION. We aim to provide you with only the most accurate and useful information, because that's what it takes to make the most informed decisions for yourself. With any financial endeavor, it is important to stay on top of your information, and LoanMart helps you do just that. We have experienced LoanMart representatives available 7 days a week with extended hours just for you. Never hesitate to contact us with any question you have about the car title loan process, LoanMart is here to help you!
Last but certainly not least, LoanMart believes in SECURITY. When you give your personal details to a company, you want them to be protected! LoanMart has a sophisticated encrypted network that keeps your information safe, warding off internet thieves and hackers.
Getting started on a LoanMart auto title loan has never been easier! Apply here! If you would like to speak with a LoanMart representative right away, you can try the convenient live-chat feature that is also located on our home page.
After you fill out your 5-minute information request, your LoanMart title loan agent can contact you with your FREE QUOTE and talk you through the LoanMart title loan process. You can receive your funding as soon as the next business day3!
LOANMART CONTACT INFORMATION:
Phone number: 1-855-422-7412
Texting number: 1-818-315-8741
Email address: customerservice@800loanmart.com
Online home page: https://www.800loanmart.com