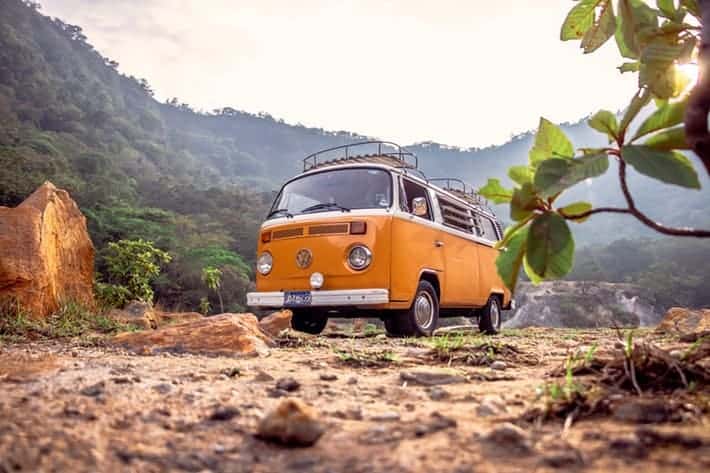 Can I Get a Title Loan in Huntsville, Texas if My Car is Older?
A title loan is a great way to cover any kind of unforeseen expense or bill on your plate right now. However, your vehicle may be older, and you might be wondering if you are able to get a title loan despite its current age.
ChoiceCash Title Loans serviced by LoanMart may be the answer to qualifying for emergency funds despite having an older car1!
Getting a ChoiceCash Title Loan with an Older Car in Huntsville, Texas
You may be wondering if it is possible to get a title loan with an older car. This is understandable, as many older vehicles have mechanical issues or have seen the test of time. Luckily, ChoiceCash Title Loans, serviced by LoanMart, accepts many kinds of older vehicles1!
Benefits of ChoiceCash Title Loans for Huntsville, Texas Residents
If you live in the Huntsville, Texas area, you have a number of fantastic benefits available to you if you are approved for a ChoiceCash Title Loan serviced by LoanMart.
Some of these may include:
Honesty and transparency from start to finish with ChoiceCash Title Loans
The terms with ChoiceCash Title Loans are highly manageable and affordable
Many options to receive your ChoiceCash Title Loan funds after approval
Qualification possible despite having a financed vehicle or existing loan1
ChoiceCash Title Loans terms are customized to fit your budget or lifestyle
ChoiceCash Title Loans offers customers more time to repay what they owe
Bad credit may not necessarily get you turned away for title loan funding1
The interest rates with ChoiceCash Title Loans are highly competitive
The interest may go down as you continue to pay month to month2
You may apply to take out more money if you need additional financial support1
Some Items Huntsville, Texas Residents May Need to Have on Hand
Getting qualified for a ChoiceCash Title Loan in Huntsville, Texas is a pretty quick and simple process, but there are still some items you may need to have ready first.
Some of these items might include:
The car title for your older vehicle
Four personal references
 Photographs of your vehicle from both sides, front, back, odometer and VIN
Proof of income (paystubs, bank statements, tax documents, etc.)
A government issued photo ID (driver's license, state ID, or passport)
Proof of residence (utility bill that has your legal name and address listed)
Texas Residents Have Nearly Endless Uses for a ChoiceCash Title Loan!
ChoiceCash Title Loans may offer Texas customers any number of fantastic uses! There are numerous financial hiccups you may run into, and no matter why you need emergency money in Texas, ChoiceCash Title Loans may help you cover the cost1!
A few of the most common uses Texas residents have made with ChoiceCash Title Loan funding include:
Relief from burdensome debt that has been piling up
Gathering the funding you need for your beloved pet's appointment at the vet
Paying bills incurred from legal assistance
Getting a vehicle to a mechanic for important maintenance and/or repairs
Giving a loved one who has departed the funeral they deserve
Taking care of expenses you have accrued from repairing your house
Paying off medical bills that have been following you around for some time
Being able to keep from worrying about this month's payment for rent or mortgage
Pick Up Your Approved ChoiceCash Title Loan Money at Your Closest MoneyGram
If you are a Huntsville, Texas resident who has been approved for a ChoiceCash Title Loan, you may want to know where you may  go pick up your funds.  Luckily, it is easier than ever with the added option of going to the closest MoneyGram!
Apply Today for a ChoiceCash Title Loan Serviced by LoanMart in Texas
If you are a denizen of Huntsville, Texas and are in need of some extra funding in a hurry? Wait no more! Apply for a  ChoiceCash Title Loans, serviced by LoanMart, today and you may  be on your way to ease of mind in almost no time1!
Capital Community Bank is proud to provide quick and flexible funding in the form of a ChoiceCash Title Loan.