Can I get a Title Loan in Kingman if I am Not in the Same State?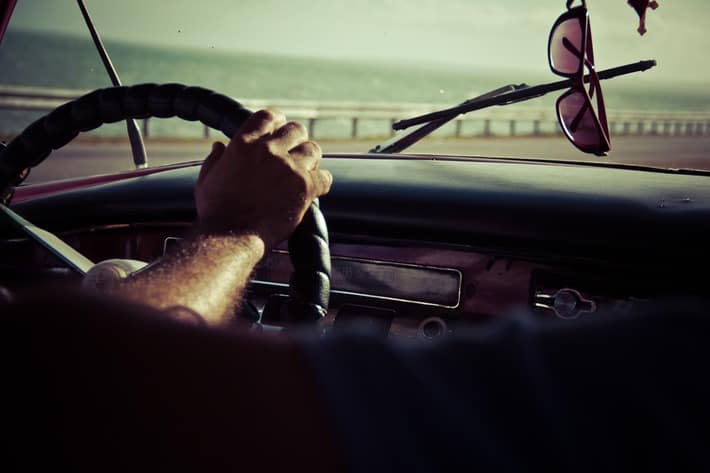 LoanMart understands that no two customers' needs will ever be exactly the same. Different people have different circumstances that lead them to needing a car title loan, and we try to accommodate them as best we can. This can even include potentially providing a car title loan to a consumer in Kingston if they are currently in another state1.
Is it Possible to Get a Title Loan in Kingman if Not in the Same State?
It is possible to get a car title loan from LoanMart if the loan is being applied for from a different state, but the potential borrower will need to provide documentation that they live in the state that their car title is in1. This can be done by sending in a copy or photograph of the vehicle's title along with a photocopy of the potential borrower's government recognized photo ID.
Luckily, LoanMart has made the process of acquiring a car title loan even quicker and simpler than ever, by providing an easy to fill out online form that can be done from any place at any time of the day or night. It can be completed in only five minutes or even less. Upon approval, we may still be able to get customers their car title loan money in as little as one business day3.
Getting a Title Loan with a Title from Out of State
When moving to a new state, it is required that within 30 days of beginning residence that the vehicle brought over is licensed and titled in that new state the potential borrower has moved to. This can be done at the motor vehicles services department's ("DMV") office or sometimes online through an electronic system to save time and effort.
When going to register a vehicle's title in a new state, the DMV generally requests that applicants provide a description of the car like its make, model, year, VIN, the date of purchase, and whether it was bought used or new. Additional information that they may require is:
Proof of residency in new state (this could be something like a recent piece of mail like a magazine subscription or a utility bill)
Original title and registration from previous residence of the applying borrower
A detailed description of the vehicle
An applicable tax-form
Payment for the vehicle registration
It is best to check with the local DMV ahead of time before attempting to register a new vehicle, as the documentation they require could be more or less than listed above. If that is not a viable option, then the requirements can also be checked on the National DMV website.
Also, some states will require new residents to have auto insurance in the new state as well before a vehicle will be able to be registered.
What Happens After All of That?
Once all of the aforementioned business has been tended to, the car title acquisition process can move forward the way it normally would.
Potential borrowers will need to provide LoanMart with the following documents:
A qualifying car title in the borrower's name
A government-issued photo ID like a driver's license or state ID
Proof of Income (like paycheck stubs, invoices, or bank account statements) showing the borrower's ability to repay the loan provided to you by LoanMart
Proof of residence (a piece of recent mail like a utility bill will work)
Several photos of the vehicle (front, back, sides, Vehicle Identification Number, and odometer reading)
Providing these documents to LoanMart can be done through the following methods:
Online by filling out the online form on their computer, tablet or smartphone
Giving us a phone call at 1-855-422-7412
Dropping into the closest participating store.
If approval for the car title loan with LoanMart is acquired, the car title loan funds can be received through any of these convenient methods:
Electronically
With a check
Visiting one of the participating stores nearby.
In some cases, going to a money center and picking up the borrowed money through MoneyGram.
From there LoanMart will expect borrowers to begin their monthly pyaments a month after they receive it. However, LoanMart works with all customers to make custom repayment plans as well as interest rates that take into consideration their monthly income and budget. Our mission here is to help as many people as we are able to get back up on their feet financially when unexpected things knock them down1.
As long as the payments keep getting made on time, the borrower gets to keep and drive their vehicle as they did before they ever took out a car title loan with us. Repossession is the absolute last thing we want, though we will work with all customers to take any and all steps possible to come to an arrangement that suits both of our needs to avoid it first.