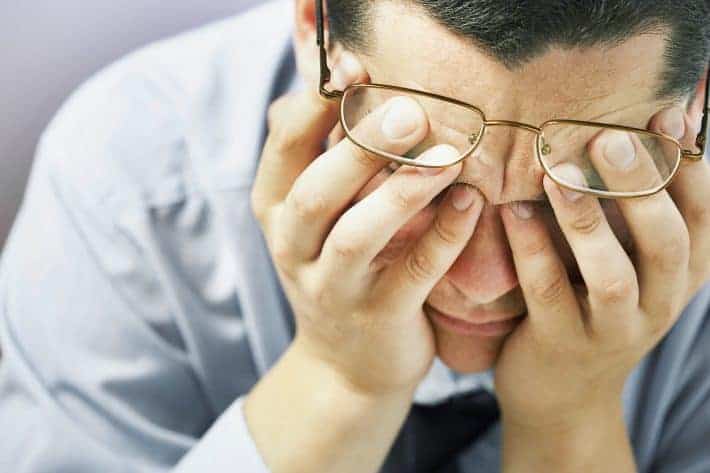 So, you took out a registration loan and you are behind a few payments. You didn't try to renegotiate your terms and it's gotten a bit out of hand. You do have options to get out of this situation, but you do need to understand the consequences for not making proper repayments on time.
A Poor Financial Situation
It can be very frustrating to find yourself in a financial crisis. No one wants to be in a situation where they cannot afford to eat, pay rent, or pay their bills. When you get hit with a sudden financial emergency, you go into panic mode and try to get money as fast as possible. For example, you break your tooth and need a couple thousand dollars to take care of your dental bill, and you remember that on your way to work, you drive past two or three quick cash loan storefronts. Without doing research, you decide to go to the one closest to your home, and it's a registration loan lender. Not being familiar with lending businesses, you assume it has to do with putting your vehicle up for collateral.
Life Happens
You find that the repayment process for a registration loan is not quite what you had in mind. Since registration loans are unsecured, you didn't know that they could just lend you money without really giving you the most competitive interest rate. If you had more time to do research, you wouldn't have gone with such a high-risk loan. Getting into a snowball of debt seems inevitable, and while the lending agent seemed knowledgeable, you still feel confused. No one wants to find themselves in that situation. Unfortunately, you are liable for the balance with any kind of loan, so just keep in mind the consequences of not having successful repayment.
Repossession and Registration Loan Default
With registration loans, if you do not follow through with timely repayment, the company can send your account into collections and eventually sue you in a civil court for the balance, you may have your wages garnished, and though rare, they can also repossess your vehicle. They can repossess your vehicle without obtaining a judgement through court, so you need to make sure you are making timely payments. Sometimes, borrowers will find themselves in a situation where they just cannot make the payments. In that case, you can try to settle your account, but if you choose to settle, the lender may ask for the payment in full at the time of settling. If you need to borrow money to pay off this settlement, consider taking on a secured loan, such as a car title loan. While it seems counterintuitive to borrow money from another lender to pay the original lender, consider this. With a secured loan, you can negotiate longer repayment terms and you know your interest rates are not going to be as outrageous. Car title loans have more regulation in the state of Arizona and interest rates are capped and have tiers.
Secured loans VS Unsecured Loans
Going from one kind of lender to another can sound daunting, but when you make the change to a reputable lender, you will find the process much more satisfying than defaulting on your registration loan. Secured loans have collateral, so lenders can pay much more based on the equity of your vehicle. With LoanMart, we take the equity of your vehicle, the condition of your vehicle, and your ability to repay your car title loan to make our lending decisions. We don't do a credit check until one of the last steps of the car title loan process. We ask for the following information when you apply for a car title loan:
a car title to a qualifying car in your name
a government-issued ID (driver's license, state ID, etc.)
proof of income (such as paystubs, invoices or bank account statements
proof of residences (such as a recent utility bill)
When we gather your information, we use it to make sure you have the bes­­t possible terms.
Better repayment options for a better outcome
LoanMart works with you to make repayment terms that are more reasonable for your current financial situation1. We make it okay to ask for longer repayment terms. We offer terms for 12-48 months, and we have many tools to ensure you can make your payments on time. We also offer some of the most competitive interest rates for title lending. We have serviced over 250,000 customers since 2002, so we have the experience and technology to help you get the best terms2. We also have many tools available for your repayment opportunities. With LoanMart, there is always a convenient way for you to make payments, wherever you are. You can make payments:
Online
By Mail
By calling 1-855-422-7412
Texting us 1-818-315-8741
Using the LoanMart Mobile App
Or visiting us at a participating store
With so many tools for you to make payments, and the help of our lending agents, we make it so that you can be on your way to a better financial situation. Our agents will work with you to make the most ideal repayment terms1.
If you still have reservations about taking out another loan to repay your defaulted registration loan, just think of the consequences. Default registration loans make getting ahead financially nearly impossible. With less regulation for unsecured loans, they can take superfluous measures to get their money back. You should always consider your options when borrowing money, and if you can, avoid unsecured loans. Consider taking on a secured car title loan instead. If you have any questions about the process, give LoanMart a call at 1-855-422-7412, visit us at any of our participating stores, apply online or use your mobile device to apply with LoanMart whenever you are ready and get money for whatever monetary crisis you face.