What is Registration for a Loan on a Car?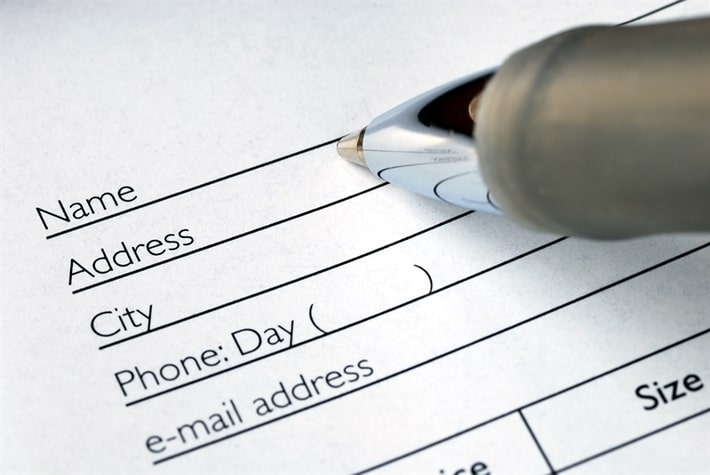 While you do need a car title, if you cannot find it, we can still help. Your car registration is not critical. If the title is in your name or multiple names, we may still be able to help.
The car title is the most important document you need when applying for a loan. Your name should appear on the car title for any vehicle you are using as collateral. The car registration is also important, but it does not determine the value of the loan and can't be used as collateral by itself.
Differences Between a Car Title Loan and Registration Loan?
Both the car title and registration are important because they show that you are the owner of the vehicle. A car title is a document that shows the name of the legal owner of the car. The title of the car is required to register your car with the Department of Motor Vehicles (DMV).
Car registration shows that you have registered with the state and paid fees or taxes associated with ownership. Generally, you will receive both these documents when purchasing or acquiring a vehicle.
While both the car title and registration represent ownership, the registration does not explain the full financial responsibilities of the vehicle. That's why you need your car title when selling your vehicle or using it as collateral to get a loan.
Does My Registration Matter for a Loan on a Car?
Even if your car is not registered in the same state where you live now, you may still be eligible for a car title loan. We also don't turn away clients with unregistered vehicles. LoanMart offers a variety of car title loan options and repayment terms. In order to apply it does not matter where your car is registered.
Registration for a Loan on a Car with Help from LoanMart
Car Title loans in Oklahoma City and in all other locations help you get funding based on the equity of your vehicle. Even if your car is not completely paid off, the value associated with your title can be the basis of a new loan with LoanMart1. If you are the owner of the vehicle and can present a title, you may be eligible to receive money as soon as the next day3. With LoanMart it is simple and free to apply for a car title loan.
How Do Registration Loans on a Car Work?
Title loans are secured based on the car's title. It acts as a collateral for the loan. At LoanMart, the process of determining equity is very fast. Your car, its value and your ability to repay the loan are used to establish the amount of the loan that you can be approved for.
You don't have to waste time or deal with lengthy periods to find out if you are approved. The application process can be completed online and you can even send your documents electronically to save time. Our team members are highly experienced and fast at contacting you back with results.
Once you are approved, we add LoanMart to your car's title. We will give you a release your title when the loan is paid off.
The good thing is that you can keep driving your car without restrictions. This means you don't have to figure out alternative transportation while you are making monthly payments.
What if I Have the Title for a Spare Classic or Vintage Car?
LoanMart allows borrowers to use any car that they are title holders for when applying for a loan. There are multiple options to simplify the process of making money with your vehicle.
If you have car titles and registration documents for multiple vehicles we suggest selecting the best one for the loan amount you are interested in. We accept all kinds of vehicles including classic cars provided they have value and are in good condition. We do not discriminate about the model of your car when evaluating it for the loan. Even if the vehicle may not be fully paid off, there is a chance the equity can be used to help you meet your immediate financial goals.
How Can I Get Started on Registration for a Loan on a Car?
If you are like most people, you have two thoughts when thinking about a car title loan. Can I get the money (meaning at some point in the beginning I know if I do the steps required I'm going to get the loan) and then if the answer is yes…. What do I need to do next?
To answer the first question you will be asked to provide a few basic documents such as valid driver's license, proof of residence and proof of income. Your documents will be verified within few minutes and the request of the loan can be approved and processed in as little as one business day3.
We try to, as fast as humanly possible, get you officially approved for the money and use every tool at our disposal to get this done. Once we officially approve you, the wrap up with signing the agreement and how to get your money takes place. The interesting part of this is some people have gotten a car title loan the same day they applied while others take a while. It all comes down to how quick you are with working with us to get what we need to get you what you need.
How Can My Car Registration Help Me Get a Loan?
We care more about your car than your credit. This is, after all a secured loan based on your car's equity and ability to repay the loan. No matter what the case, we know that life can present situations regardless of your timeline or credit history. These might be trying times with financial challenges that are unexpected. If you need money fast, taking a loan out on your car title is a good option. When you need help but don't want to be denied based on your credit history, a car title loan is a safe alternative that you can succeed with. This is because a car title loan involves using your car as collateral. It becomes a major factor when determining your approval for the loan rather than credit history.
Benefits of Using Car Registration for a Loan
As one of the largest title loan providers on the West Coast, we have years of experience helping people get the financial support they need. Our agency provides car title loans in Fort Wayne and across the country to individuals whether they have bad credit or not. We also offer flexible repayment terms as well as competitive interest rates. Applying is free and easy online and there are no fees or penalties if you choose to decline a loan offer with us1.
Are you ready to apply for a car title loan with LoanMart? Our live chat representatives are happy to describe the necessary processes to facilitate your loan application. You can also make a call to find out more.