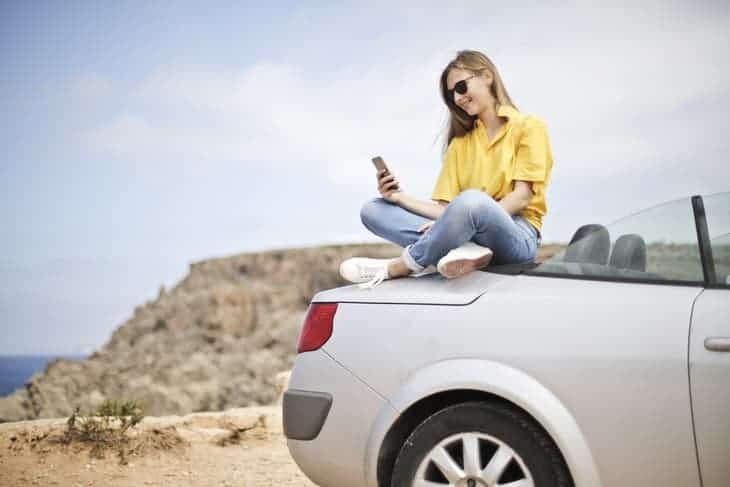 How Do I Set Up a Title Loan Payment Plan?
When you choose LoanMart for your car title loans in Dallas or many other cities, you won't need to sit and wonder, "how do I set up a title loan payment plan?" Once you've submitted all your important information to LoanMart, we work with you to give you a payment plan that fits your lifestyle and budget. We also offer you many ways to pay your monthly bill like:
Mailing your payment to our center
Pay by phone
Set up automatic payments
Pay online through your account
Pay on your phone with our LoanMart app
Visit a payment location
Your LoanMart Payment Plan
With LoanMart, we are always thinking about the needs of our customers. When you apply for an auto title loan with LoanMart, we analyze the value of your vehicle and your income to determine how much money to give you. We use your income to determine how much of a monthly payment you'll be able to handle. LoanMart does not want to put their customers in any more of a financial rut. So, we help you with a monthly payment plan that best suits you.
Your monthly statement will show you each month how much your payment will be with a breakdown of important information about your loan like:
Payment history
Basic account information
Billing information
Payment methods
Any important messages
How to Pay Your Monthly Loan
LoanMart offers several methods for you to pay back your loan in the most convenient way possible. You can use a bank account, or you don't even need to have one. Installments can be paid by cash, check, MoneyGram, or credit/debit cards. With all our methods to pay back your loan, you can choose any one of these ways.
Don't forget to download the LoanMart app on your phone! With the app, you can keep track of your payments and make your monthly payment. You don't have to worry about missing a payment if it's all in the palm of your hand.
Budgeting for Your Payment Plan
If you need help figuring out a personal payment plan to budget for your loan each month, LoanMart wants to help. We understand you may have other bills and we want you to have ease paying for those, without your loan causing any trouble. We've gathered some tips on how to budget for your payment plan.
Create a Monthly Budget Plan
Gather all your bills together and create a spreadsheet of all the expenses you have to pay for. Include constant bills like rent, auto insurance, health insurance, phone bills, other vehicle payments, utility bills, or memberships.
If you want to really plan your budget, keep track of your spending to add as part of your spreadsheet. Include a miscellaneous portion for frivolous spending, try and calculate your monthly gas or toll expenses, and include your groceries for the month. This will be able to break down where you might need to cut some spending.
Needs vs. Wants
If you realize you're cutting it close with your monthly budget, try to remove some unnecessary expenses from your life. You might have to determine what are some things you need, versus what are the things you want. Most of the time, you can cut from memberships and miscellaneous spending.
Choose between Netflix or cable, for example. Think about what you use more to watch shows or TV, and how you can find other means. If you only have cable to watch the news, you can also watch the news on your phone through different apps.
Take Advantage of Savings
Another way to help your budgeting is to try and save your money by using coupons or deals going on. Couponing can really save you money when it comes to shopping for food, clothes, and even gifts for friends. Keep a lookout for sales at stores when it's time to get new clothes for an event, or even to update your wardrobe.
Pay Early
LoanMart won't penalize our customers for trying to pay off their loan early. If you ever run into extra money and want to pay more than the required monthly amount, we actually encourage our customers to do so. That way, you don't have to have the title loan for the entirety of its term.
Trouble with Your Payment Plan
If you are struggling to meet your monthly payments, LoanMart believes in a great customer service experience. We want you to communicate with us because the last ting we want to happen is for you to start falling behind on payments. If you start to struggle with your payments, contact LoanMart. We can get your problems sorted out and have you leave a happy and less stressed individual.
Refinancing for a Better Payment Plan
Do you have another auto title loan with a different company, but you think your payment plan is not suited for you? LoanMart can help you lower your monthly payment by refinancing your auto title loan with us1.
All you have to do is apply for title loans in Tulsa, and other cities, like you would a new one. Then, when your representative contacts you to continue your quote, you just need to let them know you have an existing loan you are trying to refinance.
From there, LoanMart analyzes your current loan information and pays to have the lien removed from your current lender. Then, the lien is given to LoanMart with your new loan and your new, lower payment amount.
Apply with LoanMart
Are you ready to apply for a new loan or refinance your existing? All you have to do is apply online and you could have your problems solved in the same day as your application. In three easy steps, you can have your money in no time.
Apply online with your phone, tablet, or computer, call online to apply, or apply at your nearest LoanMart location.
Submit all your required documentation to your representative.
Collect your funds and use your money!