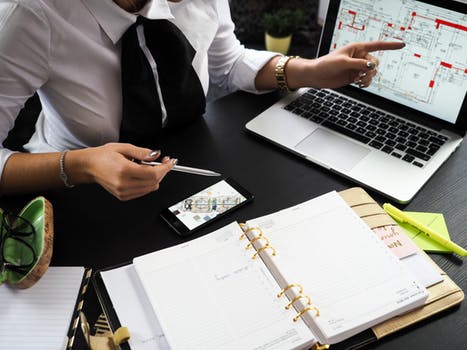 Are you wondering how to get a title loan without the title in hand? Take a peek to learn.
If you're trying to apply for a title loan and you've read about the requirements on LoanMart's website, you may be concerned you won't qualify because you don't have your title with you or near you. To get a title loan without title in hand, there are many ways you can still qualify! You can:
Apply online instead of in-store
Have someone at home send a picture
Replace a lost/stolen title at your local Department of Motor Vehicles ("DMV")
Applying Online Without Title in Hand
There are many situations you may face where you don't have your title loan in hand. Did you know with LoanMart you can apply for a title loan online? You don't need to step foot in the store in order to qualify for a title loan.
You can apply online by submitting the basic information about you and your car. Then your representative will be in contact with you about the rest of the qualifying documentation like the physical title. You can take a picture and submit it onto our online process. That way, you don't have to worry about having in on hand with you and having to go into the store.
Applying at the Store Without Title in Hand
If you happen to stop at the store or a participating location and you think it will be easier to do so, call someone that is at home whether a friend or family member. You can tell them where your car title is, and ask them to send you a picture to your phone. Once you receive it, you'll be able to submit it online like before or even show the representative in the store.
Replace a Lost/Stolen Title Without Title in Hand
It's understandable if you've lost your original title. It happens to people rather often, so luckily the DMV is there to help you replace the title. Depending on the state you live in, you may have to pay a small fee to replace your title.
What is required to receive a duplicate title will vary per state. Overall, the general requirements to get a new title are universal across the US. Most states ask that you have the following in order to receive your duplicate title:
Fill out their application (online system or at the DMV)
Name and address
Vehicle identification number (VIN)
Make, model, year, color of car
Odometer reading
Current & valid driver's license
Proof of insurance
Car registration
Once you've submitted your application and paid the fee, it will depend on your state how soon you will get it. Some will give you a temporary title until the real one comes in, some may print it immediately, or some could offer expedited service for an extra fee. Once you receive your title, you can immediately apply for a title loan on your computer, phone, or tablet.
Need money now but don't have a title? If you live in the Oakland area and need to find a participating location, use our store finder to find your closest participating location! Give LoanMart a call and we'd be more than happy to discuss your options!
Car Title Loan Requirements
Car title loans are a fast and easy way to get the money you need without having to worry about your credit score or waiting weeks, maybe months, for your approval. LoanMart can get you approved for a car title in less than an hour. The reason you need your car title when applying for a car title loan is in the name: it's a car title loan. The amount you'll be able to receive is reliant on your car's clear title and the ability to pay back the loan. Without a title, you can't prove the vehicle's yours and we have nothing to use as collateral.
We put a lien on your title in order for you to get the loan. Instead of relying on your credit, it allows you to use your title as collateral while being able to continue driving your car as you pay off the loan. Other requirements for car title loan's with LoanMart are as follows:
Vehicle registration card
Valid ID
Proof of residency
Four references
Proof of car insurance
Apply with LoanMart for a Car Title Loan
Why should you choose LoanMart for your car title loan needs? It's a simple answer: we can get you the money you need fast with no hassles! Thousands of people choose auto title loans, and thousands have chosen LoanMart to help them. Depending on when you contact us and how fast you submit your documents, we can get you your money the same day3.
We offer some of the most competitive rates.  Have we mentioned our online account access? We've made it so simple to apply that you can do it from the convenience of your home on your phone, computer, or tablet! We try our best to make sure our customers get the money they need quickly with great customer service.
There are 3 steps when it comes to applying:
Submit your application online, in stores, or over the phone.
Submit the required documents (listed above).
Get your money!
It's amazing how simple is it is. If you want to visit a participating location, you can find the nearest title loan participating store using our online locator. Once all the paperwork is submitted, our team will discuss your options with you such as the loan amount, loan terms, and rates. You never have to leave the couch! Let us know if you have any questions regarding a title loan without title in hand, where to apply, or concerns about other documents. Our team is ready and willing to help. You can reach 800LoanMart at 1-855-422-7412.
If you are a resident of Florida and need funding that is easy, fast, flexible and convenient1, then consider a ChoiceCash Title Loan. They offer all these perks, along with low, competitive payments.