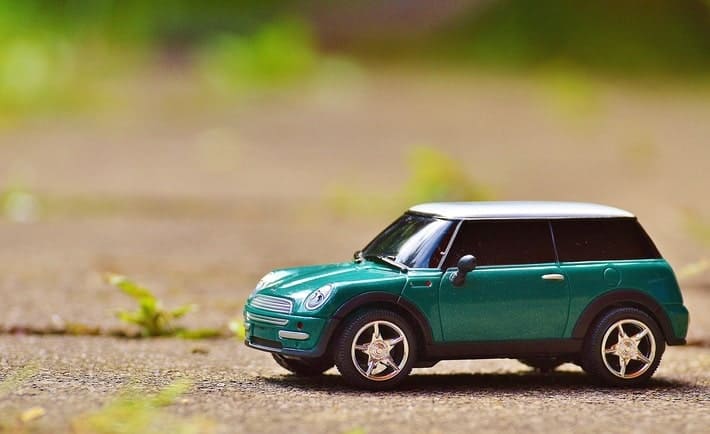 Payday Loan vs Title Loan
Payday loans and title loans are both prominent ways to get money. Through the years, many people have relied on these types of funding for bills and payments like medical bills,  a down payment for a family home, and many other unique kinds of financial situations.
Payday loans are a popular type of funding because you can usually get the money you're looking for pretty fast. Many times, payday loan lenders will give a borrower a check right away, but the catch is that the balance of the loan is usually due the next time the borrower gets paid from their job—hence the name payday loan.
Title loans, are also popular among people looking for fast funding because you are usually always funded soon after being approved. At LoanMart, you may be able to get approved and funded for a great deal on an auto title loan in as little as 24 hours3—it doesn't get much better than that!
Title loans are also a good choice because unlike payday loans you don't have to pay back your entire loan balance right away. Other lenders, like some payday loan lenders, will charge their borrowers what is called a balloon payment. A balloon payment is when the borrower of a loan must pay off the entire loan balance in full all on one massive payment. Just so you know, at LoanMart, you'll never have to do anything like that.
While the choice is ultimately up to you, title loans are definitely a good way to get fast funding. If you want to read some success stories from people who have been helped by the financial assistance of a LoanMart auto title loan, you can check out our awesome testimonial page. LoanMart loves to hear what you have to say, we are always ready to hear your feedback and get your opinion.
Is It Easy to Get a Car Title Loan from LoanMart?
Yes! Getting a great deal on a LoanMart auto title loan has never been simpler! In order to make things easier for you, we have streamlined our auto title loan process in order to get you your money as fast as possible.
Here is how the process works:
Fill Out Your Information Request
If you hop on the LoanMart homepage on our website, you'll find a small information request located on the right-hand portion of the screen. Here you will fill out some basic information such as:
Full name
Cell phone number (or number where we can best reach you) and email address
Date of birth
Address of residence
How long you have lived at your current residence
If you rent or own at your current residence
Year, Make, Model, Style, and Mileage of your car
Total gross monthly income from your job or any other source of income
Social security number or Individual taxpayer identification number
That's it! After your fill out your form in a few minutes, you will know if you have received approval for your LoanMart auto title loan promptly!
Send Over Your Documents
When you are approved for your LoanMart auto title loan, a representative will contact you to give you your free quote1. After you have discussed your free quote and any other questions or concerns you may have about your car title loan, your LoanMart agent will ask you for a few documents. These will include:
Government issued form of photo ID – Your driver's license, passport, or even FOID card would be acceptable.
Proof of residence – we just need something to verify where you live, like a utility bill for example.
Proof of income – something like your paystub, or a bank statement if you are self employed would do fine. Talk to your LoanMart auto title loan agent to learn about all the different forms of income that are acceptable.
Vehicle title with your name on it – however, don't worry if you don't know where your title is or if your name is not the only one listed—we still might be able to help you.
Several photos of your car – For the best results, you want to take some photos of your car outside during the day, and from multiple angles.
When you sign your contract, LoanMart will also sign onto your vehicle title as the lienholder and hold onto it for safe keeping. After you have paid off your title loan, you can get your title back and LoanMart will no longer be listed as a lienholder.
Get your money1!
The last step of the LoanMart car title loan process is to sign your contract and get your money! There are multiple ways you can pick up your LoanMart title loan funding:
We can send you a check in the mail;
Electronic deposit into your bank account or electronic wallet;
You can pickup your money at a MoneyGram location near your neighborhood; or
Stop by the official licensed location, we would love to see you!
When you receive your approval, LoanMart will make you a payment plan using our convenient terms and competitive rates. It has never been simpler, so get started on your LoanMart auto title loan today!