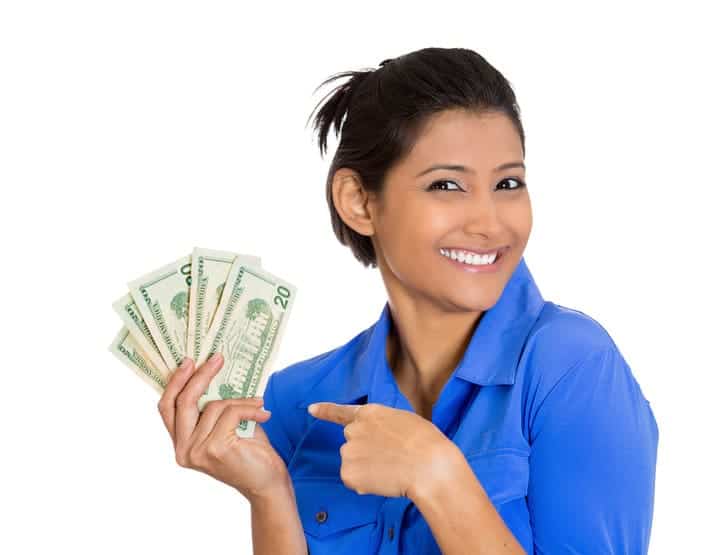 To borrow money with a car title loan, let's start with what you don't need. First, you do not need a Social Security Number. Second, you don't need a bank account. Finally, it is not necessary that you have good credit.
So, let's continue with what you do need. With a car title loan with LoanMart, you do not need a social security number; however, we will need an alternative number. With LoanMart, it is possible to get a loan without a social (SSN) and use an Individual Tax Identification Number (ITIN) instead. If you are a Riverside resident needing a car title loan, we have participating locations waiting to help you get started. We have partnering locations throughout California and more.
How to apply for a loan with ITIN
With LoanMart, it's fast and secure to apply for a loan with an ITIN. Just follow these easy steps:
Fill out the application
Apply online or by phone with some basic information about you and your car. This includes your full name, email, phone number, your address and the make and model of your car.
With this information, a representative will contact you with a car title loan quote that's completely free with no obligation.
Send documents
If you want to continue with the process, we will need a little more information that includes your ITIN, and a few other documents.
Our LoanMart agents will guide you through everything we need and tell you how to send everything properly.
So you can be prepared, we will need:
A copy of your driver's license or other form of official ID (we accept matricula)
Proof of car insurance
Proof of income (no bank account required)
A copy of your car's title
Get Approved
After we receive all the paperwork, your LoanMart agent can tell you if you have final approval for the loan and how much money you can borrow. Once approved, you can agree to the loan and get your money. Everything described above (including receiving money) may take as little as one business day1.
A More Secure and Accessible Loan
People living in the United States without social security number have many limitations to banking and financial services. But today that's changing. There are still restrictions, but it is now easier than ever to get a bank account or a loan with ITIN. In part, this is due to auto title loans like ones offered by LoanMart, because although it is currently easier to obtain a bank account, there are still many strict requirements and wait times for traditional loans. If you can't meet their requirements or don't have time to spare, you're not out of options. You still might be able to get an auto title loan—and fast.
Perks with LoanMart
We accept forms of non-traditional income even if you are self-employed.
There is no requirement for a bank account. We only need account info. if you are self-employed without another way to show your income.
We have excellent customer service agents that will guide you through the process.
We can accept matricula and ITIN
How a Car Title Loan Works
With a LoanMart auto title loan, you don't have to leave your car anywhere. Our loans allow you to continue using and driving your car like normal. With this type of loan, we only use the title as collateral by putting a lien on it. This way, while you're making your monthly payments, you can keep your car the whole time.
On top of that, our loans are flexible and customized to your lifestyle. Our interest rates are very competitive and our loan terms usually vary between 12 and 36 months. We try to reach an agreement that is beneficial for both of us. We want to help you with your financial problems, not add to your stress.
Also, we have many different methods for you to get your money. We can send it directly to your bank account, or there are other options if you don't have one. You receive your money through a check, from one of our participating locations, and sometimes even through MoneyGram.
You can also pay back your loan in any of these convenient ways:
Send a check to the payment center
Pay by phone with a card
Set up automatic payments from a checking account
Pay online by clicking the customer login button
Pay in the LoanMart App
Visit one of our participating locations using the online title loan locator
About the ITIN
If you do not have an ITIN or an SSN, it is highly recommended that you get one. This will improve your financial future in the United States by being able to get a bank account, create a credit history, pay taxes (and receive some benefits from them), obtain a driver's license in the United States, and to take out a loan.
You can apply for an ITIN by submitting a matricula consular card or passport from your country of origin to the IRS. The process is: fill out the form, include a proof of identity according to the requirements such as passport or driver's license, and send everything to an IRS office.
Your Privacy and Security
Having an ITIN through the IRS is completely safe and confidential. And, at LoanMart we take great care to make sure that personal information is totally protected and safe for each customer, especially for our customers with an ITIN. You can trust LoanMart to help you get a loan quickly and safely in a crucial situation.
Car Title Loans at LoanMart
Our goal at LoanMart is to give support to the people who need it most, and to provide assistance in the most secure way. This is especially the case with our customers with an ITIN. For this reason, we do not require that you have a SSN, bank account or traditional employment.
LoanMart is the most reliable car title loan lender on the West Coast with more than 250,000 customers2. Join us. Begin the road to a better financial future and apply online today or call us at 855-422-7412
If you are looking for an extremely flexible lending option, then consider a ChoiceCash Title loan in Florida. These loans offer competitive monthly payments, which may get even lower moving forward2.