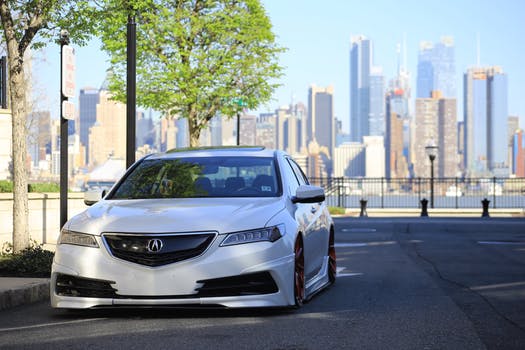 Closest Car Loans
Where to apply for a Title Loan
Title Loans with mobile apps
When looking for a title loan near you, it can be hard to break away from the idea that there are only brick and mortar stores to choose from. Many people will forget and overlook the fact that the nearest title loan location near them is their phone. LoanMart automates several aspects of its funding process and creates faster ways for customers to get their money. The solution to your title loan problem is right at your fingertips.
Where can I apply for a Title Loan?
While we have many participating stores in Alabama, Arizona, Georgia, Missouri, New Mexico, Utah, South Carolina and California, you can get started faster by giving us a call at 1-855-422-7412 or by visiting our website at any time. We will respond during our regular and extended business hours when we receive your information and application. We make it easy to apply for title loans in Lansing and many other cities and best of all, it's free. We don't charge any application fees- when you're ready, you can get a free quote today!
Getting started on your title loan application is as easy as clicking here. To get started, you will need to have the following ready:
a car title to a qualifying car in your name,
a government-issued ID (driver's license, state ID, etc.)
proof of income (such as paystubs, invoices or bank account statements) to show your ability to repay the loan
 proof of residence (such as a recent utility bill). You can fax, email or text us pictures of your documents to us, and our helpful agents are available to help you, wherever you are.
While fast and easy car title loans sometimes hold the moniker of being lazy or sloppy, we assure you our agents work fast but efficiently to get you the money you need. LoanMart offers competitive interest rates and has longer terms than other non-traditional lenders. There's never any penalties if you decide to pay your loan off early and we work with you to make sure you can make your payments on time. We understand that borrowing money is not a situation you want to be in, but we help you through the process with dignity and without frustrations.
Our ability to keep the process frustration-free has led to many innovations that other non-traditional lenders have not yet embraced. LoanMart can also accept your signed credit application online to make the process easier for you. So if there isn't a participating store location near you, we have other ways to assist you with your car title loan needs.
Regarding what we do with the information we need from you, we simply use it to identify you, confirm facts about you, deliver financial products and services to you, and to help us asses your request for financial products and services as necessary to service your loan. You can read more about your privacy rights by reading our Privacy Policy. (/legal-privacy-policy)
Can I start my application online then finish it offline?
The thought of a car title loan can be overwhelming but we make it easy for you to move forward. Having to worry about finding the nearest car title loan location to get money for a financial emergency shouldn't be your biggest concern. We try to make you comfortable, and if you aren't comfortable providing my SSN or ITIN online, we do have other alternatives for you to submit your information for an auto title loan.
You may download our credit application from DocuSign, which you can fax to our secured fax line number 1-818-285-2410. If you don't feel comfortable using our website to submit your SSN or ITIN, you have several other options to submit your application. You can always give us a call at 1-855-422-7412, or visit us at any of our participating stores. If you are ready to apply, then you can begin the approval process whenever you are ready.
Did you know you can also send your documents via email? We will need photos of your vehicle in addition to other documents for the application process. We have several ways you can send them to us as well. You can
Email them to imdocs@loanmart.com
Text them to 1-818-315-8741
Drop them off at any participating store location
Do you have a LoanMart Mobile App?
In 2016, LoanMart committed to be a leading financial tech company in the non-traditional lending industry by releasing the LoanMart Mobile App. The app is available in both the iTunes and Google Play stores for your convenience. With the Loan Mart Mobile App you can:
Begin you loan application process
See your account status
Manage your car title loan
Read our FAQ section
LoanMart understands that when you need cash, you need financial assistance as soon as possible. We make it our business to offer a secure, fast and easy solution to your lending needs. When we came out with our App, we had all these needs in mind. We made the LoanMart Mobile App everything we represent. Ease of use, security, and car title management at your convenience with the LoanMart Mobile App.
With so many options on how to get car title loans in Michigan with LoanMart, there are just as many in terms of payment methods. We accept payment in the following forms:
You can mail your payment to our payment center
You can pay by phone with a debit or credit card
You can set up automatic electronic payments from a checking account
You can pay online using the My account tab, on the LoanMart website
You can pay with your smartphone using the LoanMart Mobile App
You can also visit a payment location in person
There's never any penalties for overpayment or early payment so you get to repay your loan at your pace. We will send you a detailed monthly billing statement, so you can keep track of how much you owe and how much you have paid. LoanMart makes it so you can take care of your financial business with confidence and ease.
If you have any questions about the process, give us a call at 1-855-422-7412, visit us at any of our participating stores, apply online or use your mobile device to apply with LoanMart.