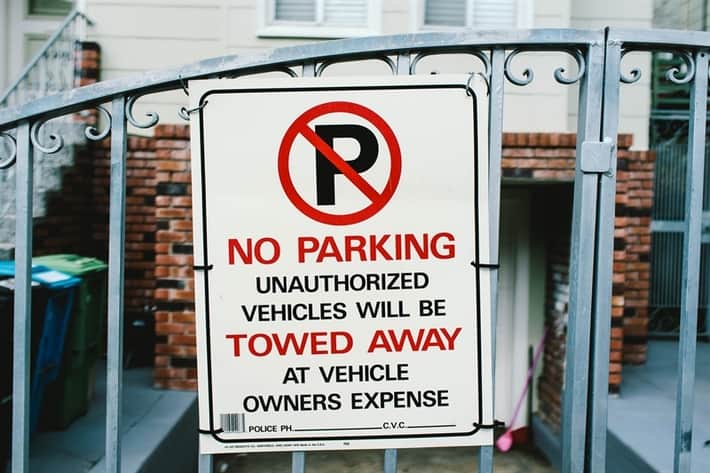 Having your car sent to impound can be a frustrating experience. Most times, if your car is impounded, it will be taken to a secure location and kept there until a certain fee is paid. Sometimes that fee can be a bit overwhelming.
Having your car taken away from you can cause major complications in your life that might end up costing you even more money. If you do not have a car you will have to figure out a public transportation routine to get to and from work and to any other destination you may need to go, nobody has time for that! If your car is impounded, you need a way to get it out FAST. Consider using financial assistance from a car title loan in order to get your car out of impound.
With a title loan from LoanMart, you can use the money you are funded to GET YOUR CAR OUT OF IMPOUND AS SOON AS POSSIBLE. After, you can pay your title loan back in manageable installments.
When you get a car title loan from LoanMart, you get to keep your car. Don't worry about having to figure out how you are going to get to work every day. LoanMart signs onto your vehicle title as a lienholder so you are able to keep your car in your possession during your loan period.
LoanMart can also get your funding to you quickly.1 If you need a loan in order to get your car out of impound, LoanMart can get your money to you as soon as the next business day3. We work at your pace so the sooner you get started, the sooner we can get the car title loan process rolling!
Benefits of Getting a LoanMart Car Title Loan for Car Impoundment
Not only do you keep your car when you get a LoanMart car title loan, there are also many other benefits as well. Check out a few reasons why LoanMart has been a leader in non-traditional lending for over a decade:
Convenient Terms – Just like LoanMart won't hold your car hostage as soon as you get your loan, we also won't stick you with an unmanageable payment schedule. Don't worry about having to pay back your loan days after you receive your money like you would if you had chosen something like a payday loan. When you are approved for a LoanMart car title loan, we will make a payment plan FOR YOU that fits your unique financial circumstances1. Paying back your LoanMart title loan is feasible and within reach.
High Approval Rating – People with all types of credit are encouraged to apply for a LoanMart car title loan. Unlike most traditional lenders, LoanMart sees you as more than just your credit score. That's why we focus on other factors such as the equity value of your vehicle and your ability to repay your loan rather than just at your credit. LoanMart is proud to help people with a wide variety of credit scores.
Quality Service – LoanMart is here for you, seriously! We have qualified representatives available 7 days a week with extended hours. LoanMart knows that life never stops, even on the weekends, so why should we? We are here to assist you whenever you need our help, and there are multiple ways you can reach us as well: go online to our homepage and try out our convenient live-chat feature, email us at customersupport@800loanmart.com, call us at 1-855-422-7412, text us at 1-818-315-8741, or you can even stop by our licensed location and speak with us in person.
No Balloon Payments or Early Payment Fees – LoanMart wants to set you up for success, that's why we won't stick you with a massive balloon payment at the end of your loan period. Also, feel free to make your monthly payment any time before their due date because there are no penalty fees for making a payment early. LoanMart doesn't want to hold you back, we encourage your success!