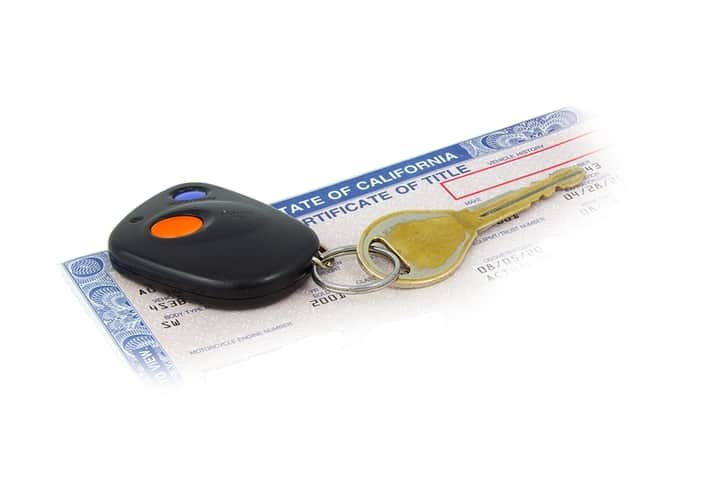 What is an Auto Title Loan?
Getting an auto title loan is easy. But, what is an auto title loan? This easy solution for getting cash right away is almost unknown to the public. Let's take a look and find out why it might be a solid solution to at least one of your problems.
Breaking down auto title loans
An auto title loan is a loan that is secured with your drivable motor vehicle, in which your lender becomes the lien holder of the title. You still drive it. You make monthly payments on the loan. The faster you pay off the loan, the less interest you will pay. When all your payments are done, the lender releases its interest in the vehicle. It's as simple as that.
Equity
If you're unfamiliar with what equity actually means, it is essentially what the value of something is. So, when someone has equity in their vehicle, it means that it is worth more than what they still owe on it—equity tells you in dollars how much of the vehicle you actually own.
Let's look at how to figure out the math and we will us an example. You purchased a brand-new car from a dealership. We will say for $40,000. The second you drove it off their lot, the value went down. It is no longer a new vehicle. it is a used vehicle. The value just dropped because when you purchased the vehicle, you also had in the price the salesman's commission, the dealerships commission and all the other fees and additional items that had nothing to do with the actual value of the vehicle. So the value went down a few grand at this point. Let's say it went down $5000. Now you have a loan from the bank for $40,000 but the vehicle is only worth $35,000. You are upside-down on the value by five thousand at this point.  You start making payments on the vehicle but the vehicle starts depreciating as well as each month goes by. So in theory, what you owe on the vehicle is what the vehicle is really worth. Basically, you are paying each month for a lowered value. The only way to reverse this is to pay MORE or pay OFF the vehicle to the bank early before the vehicle gets too old or has too much mileage and not worth much.
So if you have a loan out on your vehicle, the age, mileage, condition and how much it is selling for right now in the market determines its cash value. Typically, with no value (meaning equity), you have nothing on your side to get a car title loan against. See it's not like a house mortgage, we're the house will have value higher over time then what you owe on it (typically).
Value and Equity has no emotional parts. You love your car but it does not mean someone else will. So to know the true value of a car is to sell it. If you get a taker on your car for say $25000 and you owe $25000 you had no equity in it, even though you made payments all this time.
Car Title Loans is for people who have cars that, if sold now, would be worth morethan any amount of money that is owed on it AND someone right now would pay that amount. Since you are not selling it right now, we use the auction value which like Kelly Blue Book (books dealers use) to figure out what people right now in your area is paying for your type car and mileage.
Benefits of LoanMart's Auto Title Loans:
As previously mentioned, an auto title loan with LoanMart is a much more expedited process than with another financial institution. With LoanMart, you could go from the application process to having your auto title loan money (which varies based on your location) in your hands within a day3!
Title loans are incredibly popular, because they may be beneficial to those who need financial help the most, and haven't always had the best financial luck. While LoanMart does require a proof of income because we want to make sure you can afford to take out this auto title loan and still survive.
LoanMart offers industry-wide competitive rates and the ability to pay off your loan early without accruing any sort of penalty—why should a customer be punished for being responsible, especially during a tough period of time? The application process is free, and if you get cold feet prior to signing, there's no obligation to continue. LoanMart doesn't require a large pile of documentation, just a proof of income, residency, your identification, and vehicle's title. LoanMart can also help to track down a vehicle's title if missing.
Schedules are flexible and payment periods are adjustable to fit your needs and financial situation. You may be surprised to find out that you can even make payments via your smart phone and through your online LoanMart account.
Why choose LoanMart?
An auto title loan is a way that you can turn your car's title into cash, quickly and quietly. An auto title loan with LoanMart is smart, efficient, and can get you through a tough time without all the headaches that could stem from other financial institutions. LoanMart realizes how tough times can get, and only wants what's best for you and all of its other customers. Rates and payouts could be more help than originally anticipated, and the payment process will fit to your mindset. To apply for an auto title loan with LoanMart all you have to do is:
Send us your info online by filling out this form on your computer, tablet or smartphone
Simply give us a call at 1-855-422-7412
Drop into a participating store near you.
In less than an hour, we can let you know whether you are approved and the amount that we can lend to you1.
Get the money you desperately need with a lender that actually cares. Contact LoanMart today!