What is an Installment Loan?
Installment loans can allow qualified borrowers to repay a set amount of money over a period of time through a fixed number of scheduled payments. Installment loans can be disbursed in lump sums, and they typically have fixed interest rates.
Should you apply for an installment loan or a credit card? The answer is that it depends on your financial history and goals. Credit cards can be used multiple times (up until you reach your credit limit), but an installment loan gives you access to funds only once at the start of the loan. If you qualify for an installment loan, you will receive a fixed lump sum from the lender. Then, you will repay the money in fixed monthly payments for a set period of time. That can be advantageous to some borrowers because you will pay the same amount each month, so you can budget for it accordingly. You will know what to expect!
If you have a credit card, you will have a credit limit that allows you to spend money up until that limit is reached. Your monthly payment will fluctuate depending on how much you spend, how large of a balance you carried over from the prior month, and the interest rate on your card. Make sure to use your credit card responsibly and only take on debts you can realistically afford to pay back.
Some of the most common installment loans include auto loans, car title loans, mortgage loans, personal loans, and student loans. While personal loans are typically unsecured, the other aforementioned loan options are usually secured by an asset, which is the collateral for the loan. Not every title loan is an installment loan, although every title loan is secured by collateral. With an auto title loan, your car title is used as collateral to secure quick funding!¹ ³
You can conveniently apply for a title loan serviced by LoanMart by visiting the website, or by calling a title loan agent at 855-422-7412 to get started. If you qualify, you could receive emergency cash in as little as one business day.¹ ³
How Do Installment Loans Work?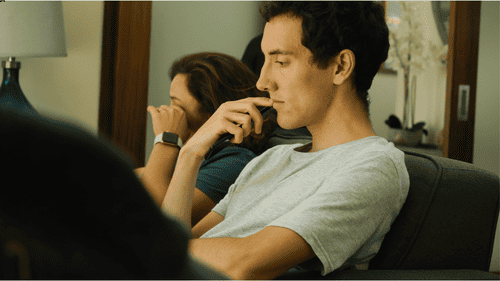 Call Our Team
Take the first step and call our toll-free hotline to speak with a specialist.
You can potentially borrow money to pay for an unexpected expense or consolidate your debt if you qualify for an installment loan. These loans typically come with the perk of fixed monthly payments and interest rates, so you know how much you owe each month and when your final installment will be. The repayment term is generally anywhere from two to seven years, and the amount a borrower must pay will depend on three different factors:
The Loan Amount
The Interest Rate
The Length of the Loan Term
When a loan has a fixed interest rate, it means that it is supposed to remain the same throughout the duration of the loan. Fixed interest rates can simplify the process of repaying a loan because if the borrower knows what to expect each month, they can budget for the monthly payment. They can plan ahead of time! With a title loan serviced by LoanMart, you can anticipate competitive interest rates and a flexible loan approval process.¹ Call a title loan representative at 855-422-7412 to learn more about the potential advantages of auto title loans.
What are the 2 Types of Installment Loans?
There are two types of installment loans: secured loans and unsecured loans. A secured installment loan is a loan type where a borrower uses an asset as collateral to secure funding. Some examples of secured or collateral-based loans include:
Mortgages: A mortgage is a type of loan from a bank / financial institution that allows an individual to finance a home. With a mortgage loan, a lender takes a lien against your property, so if you do not pay on time, you could lose your home.
Auto Loans: With an auto loan, you can borrow money from a bank, credit union, or financial institution and use it to purchase a vehicle. In this case, the collateral for the loan is the car.
Home Equity Loans: A home equity loan is secured by the equity you have built in your home. Your home is the collateral for the loan, and you can typically receive a fixed interest rate if you qualify.
Secured loans are typically easier to qualify for than unsecured loans, and they are generally more flexible. With an unsecured loan, however, lenders will base your eligibility on your credit score and ability to repay the loan. If your credit score is not up to par, you may not be eligible for an unsecured loan like a personal loan.
Here are the two most common types of unsecured installment loans:
Personal Loans: Borrowers can typically get personal loans from banks, credit unions, or online lenders. Personal loans come in various amounts, and the interest rate will vary depending on the applicant's creditworthiness.
Student Loans: These are installment loans that can be used to pay for higher education. They are issued by the federal government or a private organization. Borrowers can use student loans to pay for books, tuition, living expenses, etc. Also, the interest rates and loan terms can vary depending on whether they're federal or private student loans.
Whether you take out a student loan, a mortgage loan, an auto loan, or a home equity loan, you must use the funds for their intended purposes. With a title loan and a personal loan, you have a little bit of flexibility when it comes to how you can spend your money. Many applicants will use their loan proceeds to consolidate debt, pay for unexpected expenses, or pay off a hefty medical bill.
If a personal loan is not the right fit for your situation, an auto title loan could be an option to consider! The application process for title loans serviced by LoanMart is typically flexible and convenient!¹ Visit the FAQ section for more information about this loan option.
What Credit Score Do You Need for an Installment Loan?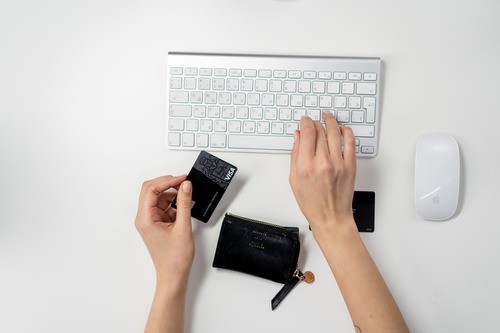 While some installment loans do not cater to borrowers that have subprime credit, it is possible to obtain an installment loan with bad credit. For example, you may not be eligible for a personal loan if you have a credit score below 580. But, it is possible to apply for a car title loan even if you don't have a great credit score!¹
While title lenders will review your credit and financial history, it is not the only factor they will consider during your application. Generally, title loan lenders care more about the following eligibility criteria:¹
The Value of Your Car
Your Income and Ability to Repay the Loan
Your car's value and your income will primarily influence your eligibility for the loan, as well as the potential loan amount you'd be able to obtain. If you don't know the current amount of equity in your car, you could use LoanMart's online calculator tool to acquire an equity estimate and a loan quote with no obligation. Go online and take advantage of a flexible approval process to find out if you can acquire quick funding in no time!¹ ³
Do Installment Loans Hurt Your Credit?
Installment loans, like many different types of loans, have the potential to affect your credit score. If you default on the loan, that could cause your credit score to drop. However, you can avoid that potential consequence by prioritizing your monthly loan payment and staying on top of your installments. If you need to, set up a payment reminder on your phone. Or, set up automatic withdrawals from your bank account, so you do not forget to pay your loan!
If you qualify for a title loan serviced by LoanMart, there are several ways to repay your loan. You could also set up automatic withdrawals from your bank account! Call a title loan agent at 855-422-7412 if you have any questions about car title loans.
How Do I Apply for an Installment Loan?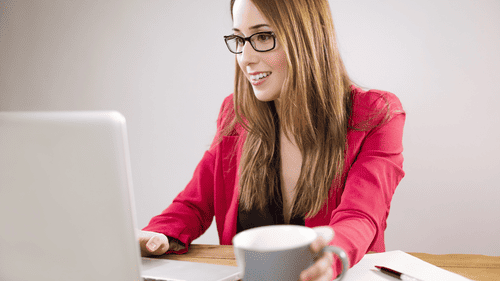 Looking for an installment loan? You can conveniently apply for an online title loan serviced by LoanMart, and the approval process can take no time at all.¹ ³
Follow these three basic steps to apply for a title loan serviced by LoanMart without a store visit:¹
Submit a Pre-approval Form Online. Or, Call a Title Loan Representative at 855-422-7412.
Submit a Few Required Documents
Get Your Money if You Qualify!¹
The sooner you apply for a title loan, the quicker you can find out if you qualify for emergency funding! Qualified borrowers could get their funds in as little as one business day.¹ ³ Call a title loan agent at 855-422-7412 to learn more about online title loans and installment loans.
Frequently Asked Questions:
What is an Installment Loan?
What Credit Score Do You Need for Installment Loans?
Is It Good to Pay Off an Installment Loan Early?
What Happens if You Stop Paying for Installment Loans?
Where Can I Apply for an Installment Loan?