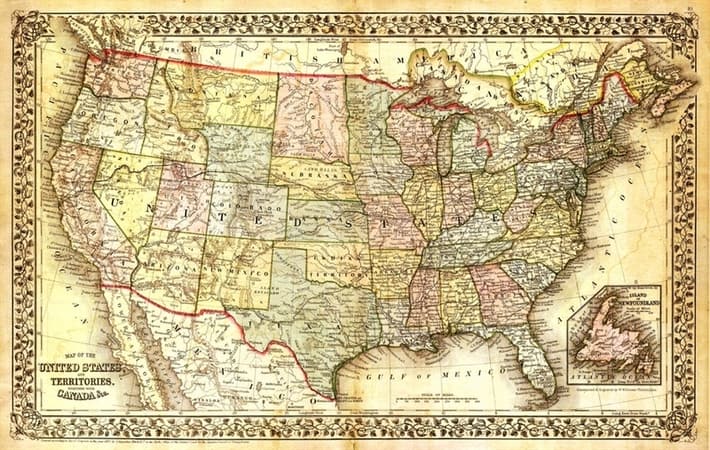 What states are title loans legal in and where does LoanMart operate?
Car title loans are legal in the following states:
Alabama
Arizona
Georgia
Missouri
New Mexico
Utah
South Carolina
California
Car title loans are the quickest, easiest and most convenient option for people who are in a financial emergency.
Car title loan in California and other states are secured by your car's title as collateral for the loan. At LoanMart, we only add our name to your title. You don't have to physically bring your car to our office. Thousands of people are choosing Orlando title loans because they are easier and faster to get than other funding1. You can keep driving your car while making the payments for your loan.
States where LoanMart operates
LoanMart is one of the leading lenders of car title loans on the West Coast. LoanMart has been serving a host of other states such as Arizona, Alabama, New Mexico, Georgia, Missouri, Utah and South Carolina. We can process and give you money in as little as 24 hours3.
Loans and laws
We strictly adhere to all state and federal regulations governing car title loans. Our goal is to ensure that the best interests of the borrower are protected and taken into consideration whenever we are deciding.
Get the help you need on your schedule
While getting a loan is a great step for many people to come out of their financial troubles, it is equally important to be aware of repayment terms and conditions. With the right loan provider you will have considerable benefits. At LoanMart we are committed to helping you throughout the loan repayment period.
We have also made sure that our interest rates are competitive to ease any financial burdens. It's just one of the ways we personalize the loan process to meet your needs. We understand that not all people have the same income or living expenses. We work towards making our payment schedules reasonable and manageable to help our clients pay on time without breaking a sweat.
LoanMart wants to offer you the best possible rates as well as repayment requirements1. Our rates are competitive and we maintain no prepayment penalties. No matter where you are located you won't have to worry about penalties or hidden charges.
These are 5 reasons to choose LoanMart to get a title loan in your state:
1.Fast
Our loan process is fast to make things convenient for you. We have developed online tools that allow you to fill out your application from home. If you are approved, it may take as little as 24 hours to get money in your hands3. You can decide whichever way you want to receive the funds; whether it is electronic, or MoneyGram located at Money Center's in Walmart store near you. Just let us know the most convenient way.
2. Helpful
We have a dedicated customer service team that is highly-qualified to help you move through various stages of the loan process. They will make sure that you understand everything about how car title loans operate. They are available to assist you seven days a week. We also have online tools that can make things easier for you by offering convenient account management, just like a bank account.
3. Competitive rates
We have some of the best rates in the market that take care of the unique needs of our customers. We are always working towards providing the best market rates so that we can give you the best loan packages to help you in times of need. We also do our utmost to ensure that monthly payments are comfortable for you to make1.
4. Transparent
We are clear and upfront about our loans and their terms from the beginning. We will happily give you all the information without any pressure. Our representatives are here to give you all the facts so that you decide what is best for you.
5. State of the Art Technology
At LoanMart, we take innovation very seriously to help make the loan processing easy for our clients. We have developed tools such as an online account management to apply and upload all the necessary documents. We also have a dedicated online team that is ready to answer questions via online chat. You can find out right away if you qualify, and the amount that you are eligible to receive after submitting your documents1.
We understand that when you are thinking about car title loan options, your choice makes all the difference. Your future financial prospects largely depend on the choice you make. At LoanMart, you can bet on us that we have your best interests at heart. Find out how you can get started today!